Will Pitt Fans Stay Or Go?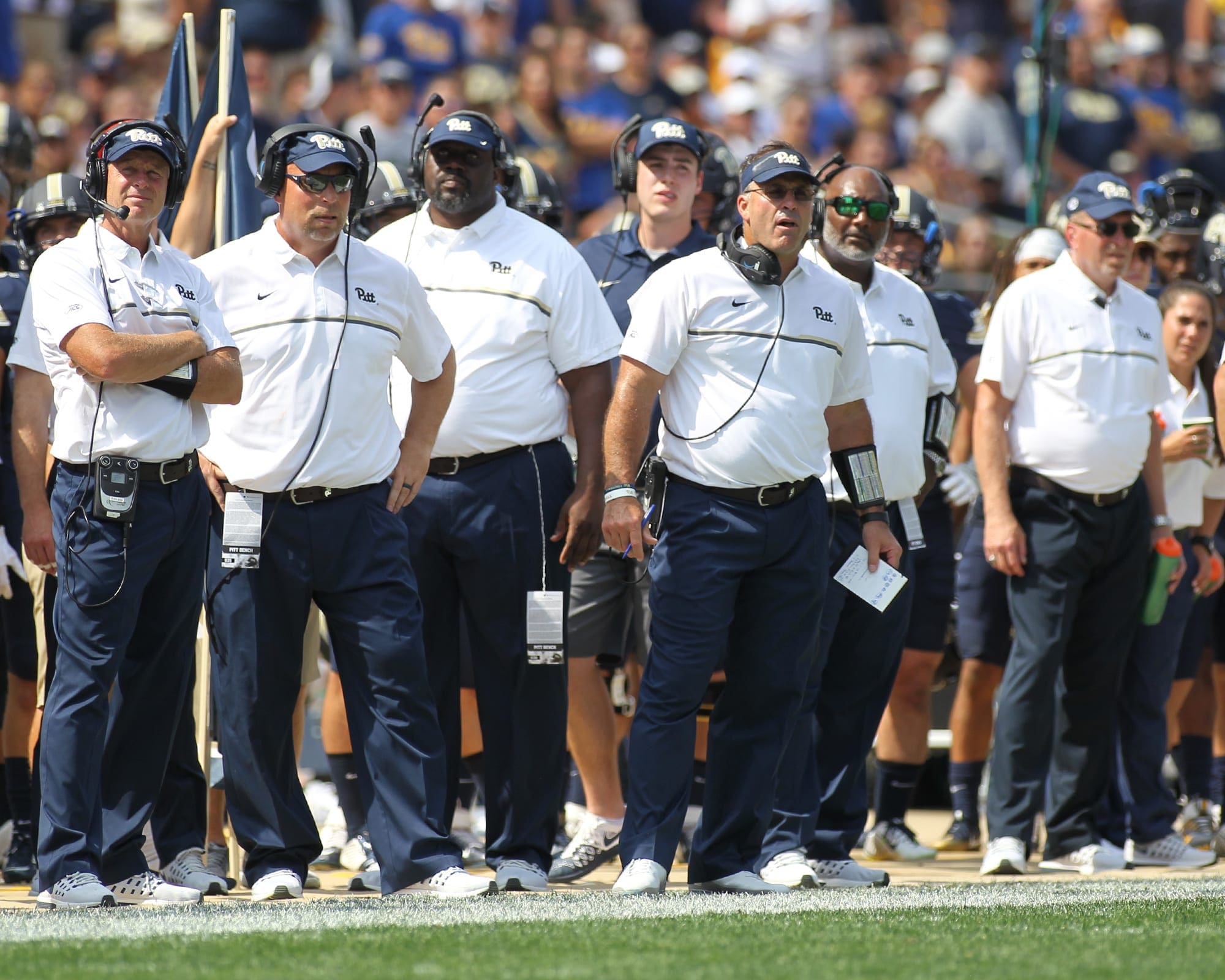 There's no way to sugar coat yesterday's 51-28 loss to Miami (FL), it was discouraging. Continued problems in the secondary, costly turnovers, a 4th quarter collapse. It was UGLY.
I purposely stayed off Twitter following the game because I knew what the reaction would be. Fans questioning the program, questioning Pat Narduzzi, fire assistant coaches, etc.
I understand that the season hasn't turned out like a lot of fans expected. Most fans probably expected the Panthers win total to be at 7 instead of 5. To make it worse, the losses to Oklahoma State and North Carolina were last-second, heart-breaking ones in games that were definitely within reach.
Up until yesterday, the total of Pitt's 3 losses were by a combined 11 points. Pat Narduzzi's teams were in the all the games but couldn't close the deal.
One other point to look at that's reality and not an excuse. Pitt has played one of the most challenging schedules in the country.  After next week, Pitt will have played 5 teams in the College Football Playoff Top 25: Clemson #2, Penn State #12, Oklahoma State #18, Virginia Tech #19 and #North Carolina #21. What other team has played 5 teams in the Top 25? That's not counting a team like Miami that's full of 4 and some 5-star talent.
Does that justify the losses? No, of course not. It's just pointing out that this team isn't that far away. It's not crazy to suggest that Pitt could very easily be 9-0 today if they had just gotten average play from their secondary. Instead the grade of the entire secondary has been an F+.  Awful with a capital A.
I'm wondering if Pitt fans will acknowledge this or will they turn negative because of what's happened over the last 25 years.
For a number of reasons, my outlook for where Narduzzi and his staff have this team headed remains optimistic. Call me a homer if you want but my opinion is based on information not raw emotion.
I know fans don't like hearing this but a coach can't fairly be judged until he's coaching a roster full of his own players. Right now, only two of Narduzzi's recruits are starting (Jordan Whitehead and Quadree Henderson).
I think it's very encouraging that Pitt's new offense under Matt Canada is performing this well considering that fact. Just imagine what it will do when Canada has players he recruited.
I remain optimistic about the direction this program is headed because from everything I've heard, seen and know. Ruben Flowers, Aaron Mathews, Chawntez Moss, Todd Sibley, Thomas MacVittie, Kenny Pickett, Chris Clark, Charles Reeves, Chase Pine, Cam Bright, Damar Hamlin, Henry Miller, Paris Ford, Therran Coleman, Kaezon Pugh, Amir Watts and Keyshon Camp are young players with high upside. And that doesn't include young players currently on the roster that will develop and the talented players that Pitt will bring in over the next couple of years.
How would a 2017 secondary of Damar Hamlin, Paris Ford, Jordan Whitehead, Therran Coleman, Henry Miller and Lamont Wade look? I can promise you that they wouldn't give up 300-400 passing yards on a weekly basis.
Despite wanting them to be, people have to realize that Pitt isn't Alabama, Michigan or Ohio State in terms of recruiting. They aren't going to get a recruiting class that consists of all 4-5 star players which makes it easier to go from 7-8 wins to 10+ wins. For Pitt and Narduzzi, it will need a few solid recruiting classes to build up roster depth. That's not what fans want to hear, but that's reality.
So, Pitt fans will have the choice of complaining and criticizing the program (which doesn't look good to prospective recruits) or they can be fans and believe in what Narduzzi is attempting to build.