Pitt Proves Out-Of-Town Recruiting Success Isn't A Fluke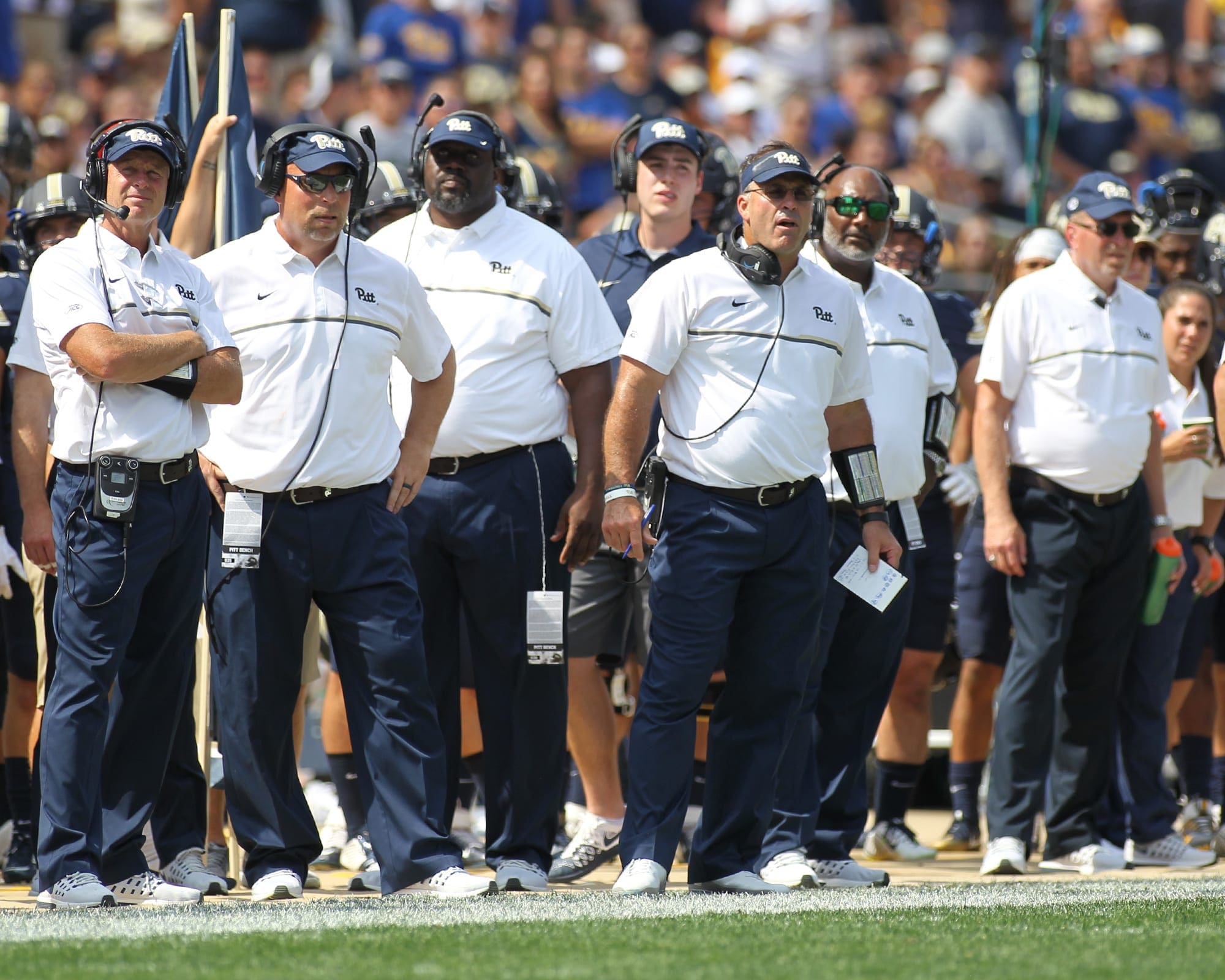 PITTSBURGH — The Pitt Class of 2017 has seven players from Florida in it, as the Panthers turned heavily toward the Sunshine State in search of high-profile and athletic recruits.
They certainly found some, as 4-star Lakeland running back A.J. Davis is the highest-rated player in the Panthers' class. The also found some gems such as linebacker Albert Tucker from state champions St. Thomas Aquinas and Davis' teammate, cornerback Damarri Mathis.
It was a productive recruiting year down south for the Panthers, and I asked head coach Pat Narduzzi what prompted the shift from focusing on local products to athletes elsewhere. It turns out there wasn't a shift at all.
"We didn't go out to target Florida," Narduzzi said. "I talk about our back yard. To me, the closer we are to home, if we could get 25 guys from Pittsburgh, they're all there and want to come, we're going to take those. We're going to work from the city of Pittsburgh out."
Pitt didn't have a great season recruiting in the WPIAL. The Panthers did land one of the top-rated prospects in Steel Valley safety Paris Ford, but that was just one of six local four-star rated players. There wasn't a lot of volume to be had, either, with just a total of four WPIAL recruits by the Panthers in a year that saw 15 players sign Power Five offers.
While Narduzzi has good reasons for recruiting close to home first, 
I've argued pretty vehemently recently that the amount of success Pitt has when it comes to local recruiting is extremely overrated, and the Panthers proved that this season.
They missed out on North Allegheny tackle Josh Lugg, but fought off Oklahoma to get Jerry Drake out of Palm Beach Gardens, Florida. They didn't land Beaver Falls defensive tackle Donovan Jeter, but after he went to Michigan, Narduzzi and company were able to close on Washington, D.C.'s Jaylen Twyman. And so it goes.
Pitt has proven that under Narduzzi, they can go out and recruit in different areas of the country with success. Last year, it was Keyshon Camp out of Lakeland, Florida, Amir Watts out of Chicago and Thomas MacVittie from Cincinnati.
Furthermore, Pitt has established some ares of the country as go-to stops after exhausting local options. The New York metro area has been very good to them lately, particularly northern New Jersey. They've been very active in the Washington area, too. But the areas the Panthers have targeted has been carefully thought out to give them the best chance of success away from home.
"It starts in Pittsburgh, but after that, we're not going into the Carolinas, we got into Georgia a little bit, but I think it's going to take us a couple more years to really solidly ourselves in there," Narduzzi said. "But Florida is a spot that I've always been in. If you go back at the end and do a recruiting analysis, you'e going to find Florida is in the top two or three in the country as far as players signed out of that state."
The key is name recognition and success breeding success. Once some players from an area start going to a school — or even are heavily recruited by a school — that helps Pitt's chances with other players from that area. That's evidenced by the Panthers' success in New York and New Jersey.
After Reggie Green transferred out in 2016, Pitt had just one player from the area: linebacker Saleem Brightwell. Then, it exploded. The 2016 class added Phil Campbell, Chris Clark, Maurice Ffrench, Justin Morgan and Elias Reynolds and three more players are onboard in 2017 in Owen Drexel, Kenny Pickett and Carter Warren.
"I think New Jersey has been a Pittsburgh kind of school for a lot of years," said tight ends coach Tim Salem, who recruits that area for the Panthers. "There's been a lot of players from that state that have played here, so when you go over there, the people know Pitt. It's not like you're an outsider."
In Florida, Pitt has leveraged familiarity in a different way. The Panthers and the University of Miami have gone together from football independents to the Big East to the ACC, giving the Panthers a long-time presence on the television sets of the area. The rise of the ACC itself thanks to the national success of teams such as Clemson and Florida State has helped the profile of the league, as well, in what is a highly-recruited area.
"We play Miami every year," Salem said. "Pitt is an ACC school and Florida knows the ACC in their state."
It's also an area where Pitt doesn't have to bat for a high average due to the sheer number of talent. Tucker's St. Thomas Aquinas had 19 players sign Division I offers. There were about three dozen in all of the WPIAL to sign yesterday.
That's why Pitt can have successful recruiting classes, even when they don't stockpile WPIAL talent.