Where are the Pitt Coaches Recruiting Today?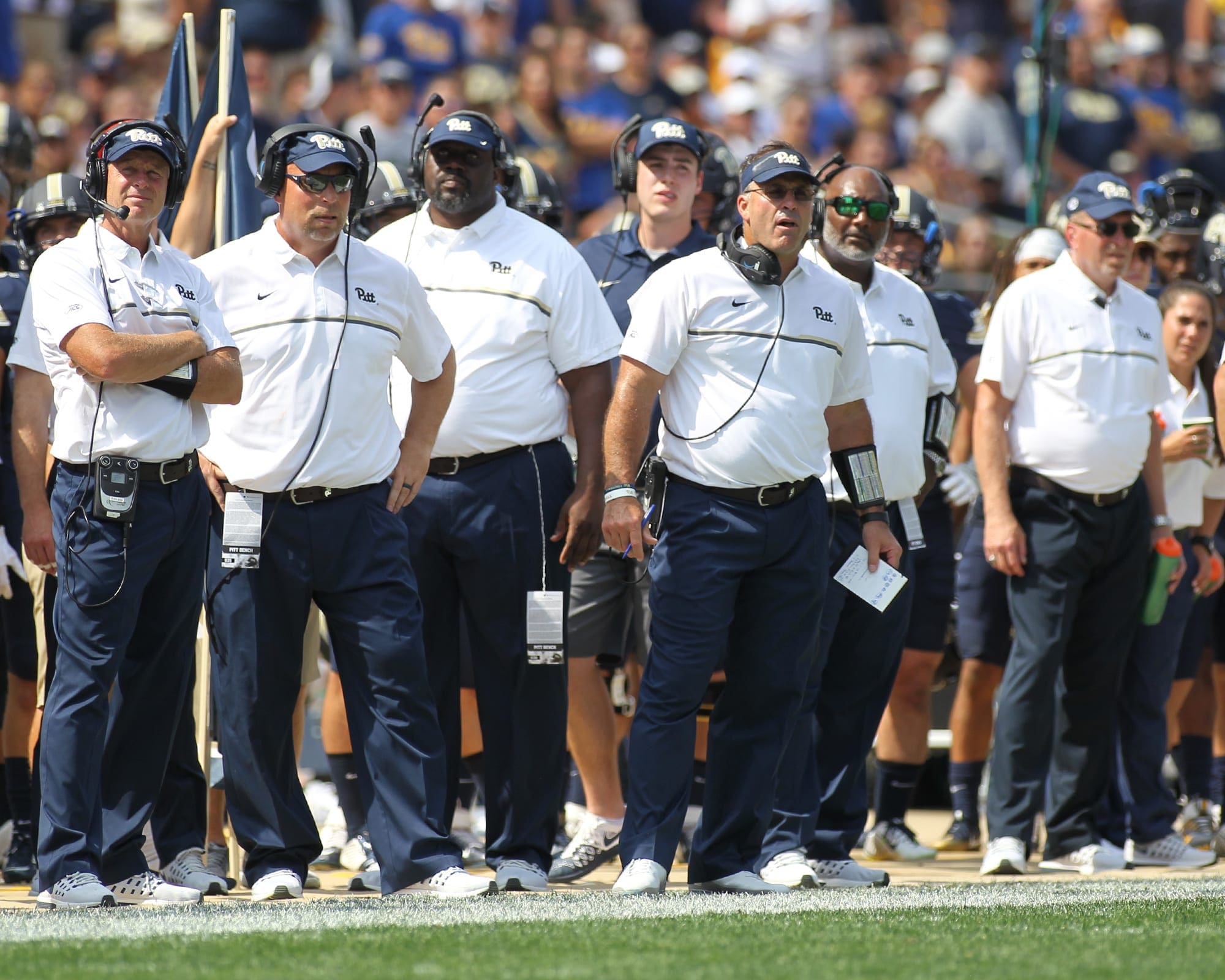 As we did yesterday and will do all week, PSN will be monitoring the activity of the Pitt football coaches on the recruiting trail. Who are they visiting? Do they extend an offer?
Stay with and check back with PSN because we'll update this post throughout the day as we get new information.
UPDATE (3:53 PM)-
**Pitt assistant Charlie Partridge was at Cardinal Gibbons High School in Fort Lauderdale to talk with 2019 offensive guard Jamari Williams. Pitt hasn't offered yet but Williams is a definite candidate to get one from Pitt. Williams does hold early offers from Indiana, Kentucky, NC State, Syracuse and Central Florida.
**Pitt also stopped in on St. Thomas Aquinas 2018 wide receiver Teriq Phillips, a player they've been recruiting for awhile and that has expressed interest in Pitt.
Phillips has received offers from Illinois, Iowa, Louisville, Maryland, Missouri, NC State, Purdue, Syracuse and Utah.
UPDATE (3:43 PM)-
**PSN has been told that on Monday Pitt coaches attended the game of 2018 3-Star DE Uchenna Ezewikel from Fort Lauderdale, Florida. Ezewikel holds offers from Pitt, Kentucky, Florida International and Colorado State.
UPDATE (11:42 AM)-
**Yesterday, Pitt assistant Renaldo Hill was in Michigan and offered 2019 DE Jalen Hunt from Belleville, Michigan.
"I found about my offer yesterday when Coach Hill and I had a conversation before I had practice. I've been talking to Pitt for about two weeks," said Hunt.
Although he plays multiple positions in high school, Hunt tells me he believes Pitt offered him as a defensive end as he describes himself as a fast, aggressive player and says the strength of his game is at run stopping.
"I'm not sure if I'll make any upcoming visits but I'm planning on visiting Pitt during the spring."
— Jay Hunt 🔛🔝🔜 (@Begreatjay99) August 2, 2017
UPDATE (10:56 AM)-
**Good scoop from Ryan Donnelly of Pantherlair.com as he reports that Pitt is trying to get an in-State recruit to flip his commitment. Donnelly reports that Pat Narduzzi made a visit yesterday to OT Chris Bleich from Plymouth, PA. Bleich is currently committed to UCLA.
UPDATE (8:52 AM)-
**We told you last night that Pitt assistant Rob Harley met with Imani Christian WR Rahmon Hart yesterday. Hart is a strong candidate to get an offer from Pitt soon. PSN talked with Hart about the conversation and his thoughts on eventually getting an offer.
"My conversation with Coach Harley at school went well. We talked about the success of my season at Imani," said Hart.
"All of my conversations with Coach Harley and Coach Sherman over the last couple years have always been very positive. I have a lot of respect for them and I'm told that they have significant interest in me. I understand the recruitment process is complex so I don't let myself get emotional about offers."
"My focus is on getting better and helping my team win games. If I'm blessed to get an offer from Pitt, it will definitely be a very special moment. Until then, I am just going to keep working hard inside and outside the classroom. My goal right now is a state championship."