PSN Recruiting Notebook: July 9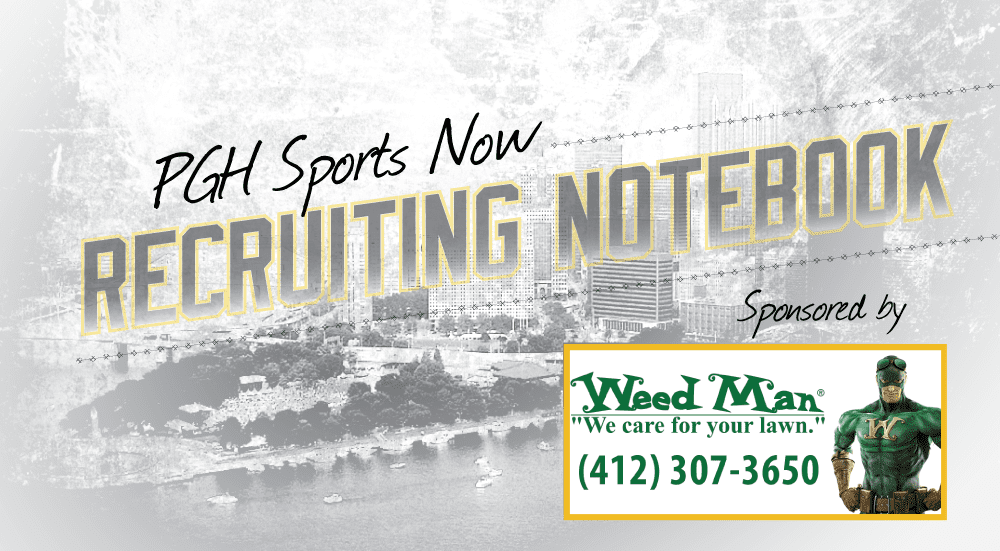 The PSN Recruiting Notebook, your home for updated recruiting news on Pitt, Duquesne, Robert Morris and the WPIAL, is sponsored by Weed Man USA Lawn Care. For more than 45 years, the team at Weed Man Lawn Care have safely and effectively cared for your lawn, so you and your family can experience it at its best. Contact them for a free online quote for any of your lawn issues. Weed Man Lawn Care will transform your lawn from a burden into a paradise.
UPDATE (11:30 AM)-
ACC predictions: Conference picks, sleepers, big games and Heisman hopefuls for 2018 https://t.co/A66LVcUFbz

— Bill Bender (@BillBender92) July 9, 2018
UPDATE (9:11 AM)-
Brush Highschool 6'9 PF @JH2THREE is ready to have a huge July. Go and get that free 💰 📚 young man!!! pic.twitter.com/zNyIFZUlgl

— chet mason (@ChetMason32) July 8, 2018
UPDATE (9:02 AM)-
Virginia Tech dismisses veteran DB Mook Reynolds (26 career starts) from the football program https://t.co/nPWI8AqJ1W

— ACCSports.com (@ACCSports) July 9, 2018
UPDATE (7:56 AM)-
**These are some of the prospects that Jeff Capel and his staff will be watching over the next few weeks (we'll update this when we learn of more players):
Quinn Slazinski (6-8, 200), Power Forward from Huntington, West Virginia. Slazinski is a 3-star recruit with offers from California, Georgia Tech, Oklahoma State, TCU, Texas and Texas A&M.
Jaemyn Brakefield (6-8, 210), 2020 Power Forward from Huntington, West Virginia. Dainja is a 5-star recruit and ranked as one of the Top 15 sophomores by 247 Sports. Brakefield currently holds offers from Alabama, Baylor, California, Florida, Florida St, Georgetown, Georgia Tech, Illinois, Kansas, Mississippi State, LSU, Ohio State, Oklahoma St, UCLA, West Virginia and Xavier.
Dain Dainja (6-8, 240), 2020 Center from Minneapolis, Minnesota. Dainja is currently a 4-star recruit with offers from Pitt, Marquette, Baylor, Illinois, Iowa, Iowa State, Minnesota, Northwestern, Texas A&M and West Virginia.
Robby Beasley (6-0, 180), 2020 Guard from Dublin, California. Beasley is ranked by 247 Sports as a 3-star recruit and is looking for his first major offer.
UPDATE (7:55 AM)-
**Duquesne has extended an offer to 2019 point guard Judah Jordan from Capitol Christian Academy in Landover, Maryland. Jordan (6-1, 170) is a 3-star recruit and holds offers from Kent State, Penn State, South Florida and Southern Mississippi.