Weed Man USA/PSN Recruiting Notebook: July 18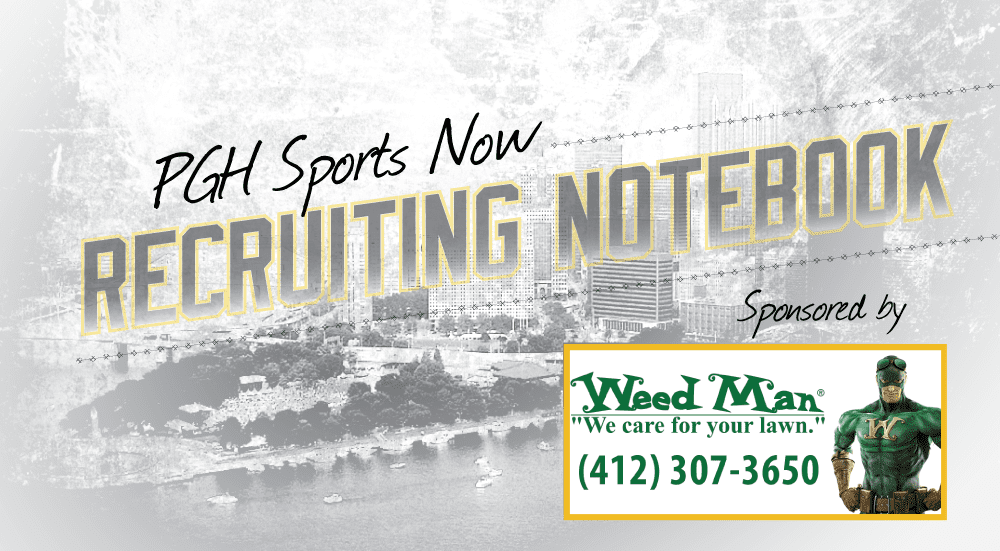 The PSN Recruiting Notebook, your home for updated recruiting news on Pitt, Duquesne, Robert Morris and the WPIAL, is sponsored by Weed Man USA Lawn Care. For more than 45 years, the team at Weed Man Lawn Care have safely and effectively cared for your lawn, so you and your family can experience it at its best. Contact them for a free online quote for any of your lawn issues. Weed Man Lawn Care will transform your lawn from a burden into a paradise.
UPDATE (9:51 PM)-
Pitt showing love #H2P pic.twitter.com/bcN0eRd9D3

— Tj Sheffield (@the_tj2) July 19, 2018
UPDATE (6:43 PM)-
🌎 Division 1 coaches are here at the opening of Live Period for Elite Session 2. Coaches from Duke, Clemson, Miami, Pittsburgh, Virginia Tech, Florida, Temple and St. Joseph's part of a huge group in the 🏡 #BeElite pic.twitter.com/QJJUhhNEi9

— Hoop Group (@TheHoopGroup) July 18, 2018
UPDATE (5:57 PM)-
**Jeff Capel is currently watching a talented 4-star center. Pitt is at the game of 2019 Center Qudus Wahab from Ashburn, Virginia. Wahab (6-10, 230) is rated as one of the Top 100 prospects in the country and the #2 ranked player in Virginia. Currently, Wahab holds offers from Pitt, Louisville, Syracuse, Virginia Tech, Clemson, UConn, LSU and St. John's.
UPDATE (10:30 AM)-
#Pitt returning player uniform number changes

Alexandre 97 > 5
Bickhart 84 > 85
Brightwell 39 > 9
DBJ 80 > 88
Medure 51 > 81 (LB > TE)
Ollison 37 > 30
Street 83 > 17
Tucker 30 > 29

— Alan Saunders (@ASaunders_PGH) July 18, 2018
UPDATE (10:04 AM)-
**Jeff Capel is in Greensboro, North Carolina today watching two players with offers from Pitt. Capel is there to see both PG Caleb Mills and 4-star forward Greg Gantt. Both players are participating in the JMac Showcase. Gantt is someone Pitt has been after for months while Mills just received an offer from the Panthers over the weekend.
UPDATE (10:02 AM)-
Jared McGill (Chestnut Ridge) has committed to @Pitt_WRES . He has placed 6th, 4th, 3rd at States going into his senior year and is 120-16 in his career including 66-2 in bonus point matches. Projects 165-174 @jared_mcgill21

— Stephen Patrick (@stevepatrickPT) July 17, 2018
UPDATE (9:57 AM)-
**Dan Burt and the Duquesne's women's team have extended an offer to 2020 SG/PG Maya Bokunewicz from State College, Pennsylvania. Bokunewicz is also a member of the CPA Dynamite, AAU team.
UPDATE (9:49 AM)-
**Pitt basketball has extended an offer to 2021 forward Jonathan Kuminga from Huntington, West Virginia. Kuminga (6-8, 195) also holds offers from West Virginia, UConn, Maryland, St. John's, Texas Tech and Xavier.