Weed Man USA/PSN Recruiting Notebook: July 31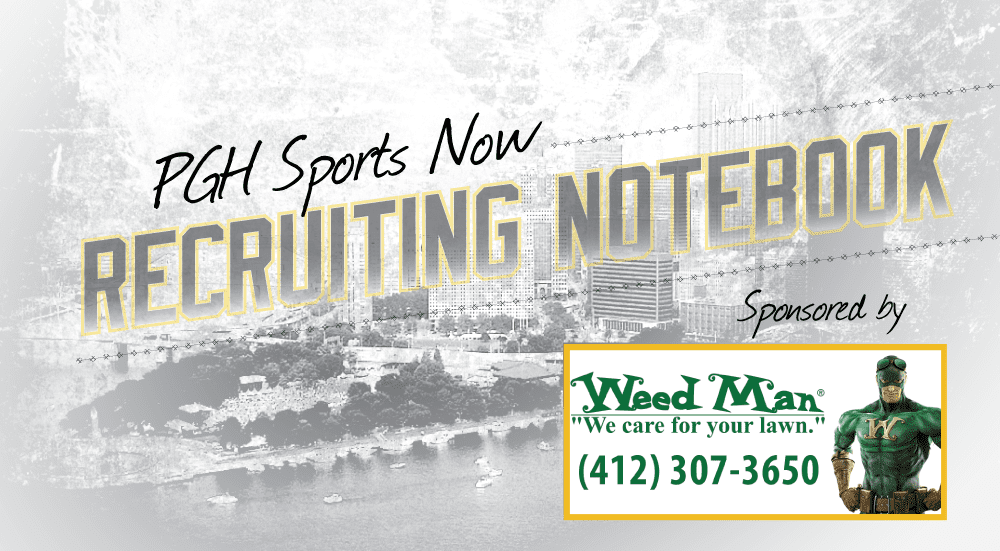 The PSN Recruiting Notebook, your home for the latest recruiting news on Pitt, Duquesne, Robert Morris and the WPIAL, is sponsored by Weed Man USA Lawn Care. For more than 45 years, the team at Weed Man Lawn Care have safely and effectively cared for your lawn, so you and your family can experience it at its best. Contact them for a free online quote for any of your lawn issues. Weed Man Lawn Care will transform your lawn from a burden into a paradise.
UPDATE (9:50 PM)-
https://twitter.com/50reazons/status/1024379484710023168?s=21
UPDATE (9:28 PM)-
.@MtLebanonSports' Jamey Napoleon commits to play basketball @CCSUBlueDevils #TribHSSNhttps://t.co/GAALp29x4E

— Chris Harlan (@CHarlan_Trib) August 1, 2018
UPDATE (8:40 PM)-
**Two new offers from Jeff Capel and the Pitt basketball program.
First offer went to 2019 center John Bol Ajak (6-10, 205) from Westtown School in Paoli, Pennsylvania. Ajak is rated as a 3-star recruit by 247 Sports and holds offers from UConn, Georgetown, George Washington, Rutgers, Saint Louis, Seton Hall, Syracuse, Wake Forest and Villanova.
Second offer went to one of the hottest recruits in the country. 2019 4-star shooting guard Lester Quinones (6-5, 180) from St. Benedict's Prep in Brentwood, New York. 247 Sports rates Quinones as one of the Top 10 2019 shooting guards and one of the Top 75 players in the country. Aside from Pitt, Quinones also holds offers from schools such as Arizona, Xavier, UConn, Dayton, Florida, Georgetown, Georgia Tech, LSU, Maryland, Ohio State, Providence, Rutgers, Seton Hall and St. John's. Last week, Capel attended a number of Quinones AAU games.
UPDATE (8:23 PM)-
Trust the Process… 6️⃣ pic.twitter.com/nC17lX1yoP

— Christian Mahogany (@CMahogany73) July 31, 2018
UPDATE (8:20 PM)-
Top 12‼️ S/O to @TiptonEdits pic.twitter.com/7SKLT3eqjC

— Kira Lewis Jr. (@kiralewisjr) July 31, 2018
UPDATE (1:17 PM)-
Donovan Johnson, 6-6 junior G/F who helped Our Lady of Sacred Heart reach PIAA championship game last season, transfers to Moon. Tigers, led last year by guards Austin Ryan & Connor Ryan — both will be back this year — may be favorites to win WPIAL 5A title. #BCTsports #wpial pic.twitter.com/cgE4XIq6EN

— Mike Bires (@mikebires) July 31, 2018
UPDATE (1:12 PM)-
Thanks to all the schools that have recruited me–this is my final 8 💯💪🏾 pic.twitter.com/mcDsvYANV1

— Big O (@Oscartshiebwe34) July 31, 2018
UPDATE (7:26 AM)-
**Pitt and Purdue have been going for a lot of the same players this recruiting period and so far, Purdue has had Pitt's number. Last night, the Boilermakers got a commitment from a wideout that the Panthers have been recruiting over the last month. Three-star wide receiver TJ Sheffield from Thompsons Station, Tennessee gave a commitment to Purdue. Sheffield is a rising prospect with offers from Virginia Tech, Vanderbilt, Tennessee, Stanford, Penn State, Ohio State, Georgia and Arkansas.
Other players that Pitt was interested that have committed to Jeff Brohm are Ohio defensive end Dontay Hunter (although his offer might not have been committable), Michigan safety Marvin Grant, Ohio wide receiver Mershawn Rice, Ohio cornerback Nyles Beverly and Virginia tight end Kyle Bilodeau.