Weed Man USA/PSN Recruiting Notebook: August 6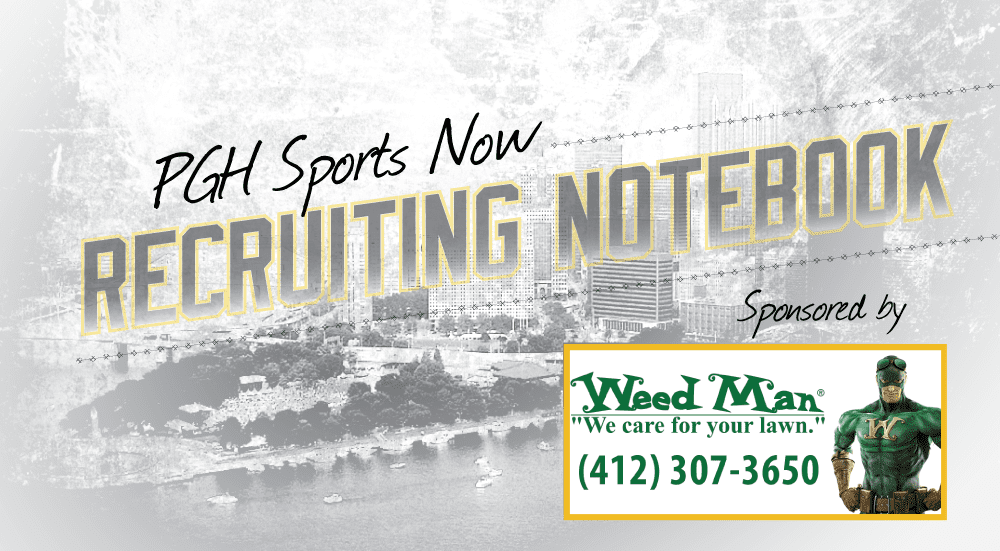 The PSN Recruiting Notebook, your home for the latest recruiting news on Pitt, Duquesne, Robert Morris and the WPIAL, is sponsored by Weed Man USA Lawn Care. For more than 45 years, the team at Weed Man Lawn Care have safely and effectively cared for your lawn, so you and your family can experience it at its best. Contact them for a free online quote for any of your lawn issues. Weed Man Lawn Care will transform your lawn from a burden into a paradise.
UPDATE (7:17 PM)-
We are thrilled to announce that @fishercoach has signed a new contract!

🔹2017 AVCA East Coast Region Coach of the Year
🔹2017 ACC Coach of the Year
🔹2017 ACC Champions
🔹Two NCAA Tournament Appearances
🔹118-45 overall record
🔹.724 win %#H2P #OwnIthttps://t.co/jJxV4vfqVX

— Pitt Volleyball (@Pitt_VB) August 6, 2018
UPDATE (5:32 PM)-
**Jeff Capel and Pitt extended an offer to 2019 small forward Robbie Beran from Richmond, Virginia. Rivals ranks Beran (6-8, 200) as a 3-star recruit with offers from Boston College, Georgia Tech, Kansas State, Minnesota, Nebraska, Rutgers, Tennessee, Virginia Tech, Wisconsin and Richmond.
UPDATE (5:26 PM)-
The 2018 Preseason @ACCWSoccer poll has been announced! @ncwomenssoccer chosen as preseason favorite: https://t.co/pP9OnGNG7a #ACCWSoccer pic.twitter.com/1mtiYXiwFc

— The ACC (@theACC) August 6, 2018
UPDATE (4:25 PM)-
Isaiah Wong cuts his list to 5. https://t.co/KBGZXTuhFV

— THE MILLER REPORT ™️ (@Miller_Report) August 6, 2018
UPDATE (11:52 AM)-
**2019 4-Star guard Isaiah Wong tells Pat Lawless that he's down to 5 teams and Pitt is in that group. Both Rivals and 247 Sports rank Wong as a Top 100 recruit.
Breaking: Isaiah Wong tells @PrepCircuit he is down to Clemson, Pittsburgh, Miami, UConn & Villanova | He breaks down his final five https://t.co/uK5X9B7h20 pic.twitter.com/6KRQolEONG

— Pat Lawless (@PatLawless_) August 6, 2018
UPDATE (11:50 AM)-
Thomas Jefferson's Chase Winovich makes ESPN's list of the best 50 players in college football. #WPIAL pic.twitter.com/App2JglVcr

— Brad Everett (@BREAL412) August 6, 2018
UPDATE (8:10 AM)-
Super scoring point guard Wendell Green has started drawing comparisons to @RP3natural because of his terrific handle, long range shooting, and competitiveness. #2319 pic.twitter.com/RmDGAwybi3

— Dominique Wilford (@coachwilford) August 5, 2018
UPDATE (7:46 AM)-
https://twitter.com/aihsathletics/status/1026268403647037445?s=21
UPDATE (7:05 AM)-
**A great report out of Bengals training camp on former Pitt star wide receiver Tyler Boyd
training camp is basically over, here's what we know. https://t.co/VEbYHuiQJt

— john sheeran (@John__Sheeran) August 6, 2018
UPDATE (6:58 AM)-
https://twitter.com/coachduzzpittfb/status/1026197110780321793?s=21
UPDATE (6:55 AM)-
Caleb Mills, one of the stars at the UA Challenge last month at @lakepointindoor, committed to Houston this morning! Caleb received offers from Auburn, Clemson, FSU, GT, Marquette, Miss St, Pitt, Providence, Tenn, Wake Forest & Xavier. Congrats, Caleb! #forthecity #gocoogs pic.twitter.com/mFz8A0rSF6

— RYZE Hoops (@RYZEHoops) August 5, 2018
UPDATE (6:53 AM)-
RIP to a true Pitt Man, Jerry Cochran. Will never forget that night at the Cathedral in December of '14. I am forever grateful for the opportunity you gave me at University of Pittsburgh. pic.twitter.com/c5VLIq2DZR

— Pat Narduzzi (@CoachDuzzPittFB) August 5, 2018