Weed Man USA/PSN Recruiting Notebook: August 7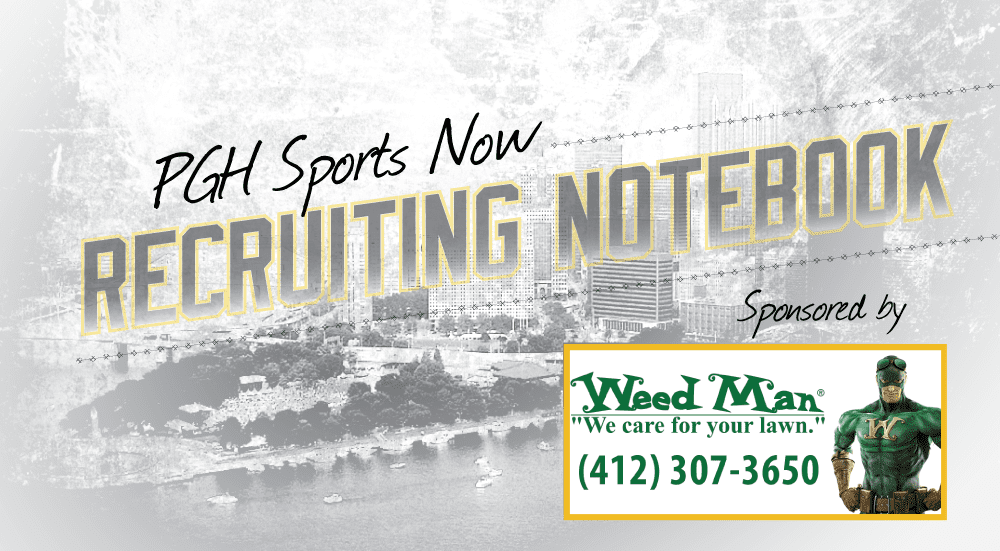 The PSN Recruiting Notebook, your home for the latest recruiting news on Pitt, Duquesne, Robert Morris and the WPIAL, is sponsored by Weed Man USA Lawn Care. For more than 45 years, the team at Weed Man Lawn Care have safely and effectively cared for your lawn, so you and your family can experience it at its best. Contact them for a free online quote for any of your lawn issues. Weed Man Lawn Care will transform your lawn from a burden into a paradise.
UPDATE (9:29 PM)-
After talking with my parents this evening, I realized that I reacted with emotion in saying I was ready to commit. I made the announcement too quickly today without consulting with my parents. I am not ready to make a decision at this time.

— Trenty (@bigsnack24) August 8, 2018
UPDATE (5:11 PM)-
Pitt head coach Mike Bell and assistant Ty Megahee, along with assistants from North Carolina and Penn State were in attendance at Mount Aloysius College to check out uncommitted Division I prospect Colton Smith from Philadelphia. pic.twitter.com/mwwMUiNilg

— Jake Oswalt (@TheWizOfOz11) August 7, 2018
UPDATE (4:51 PM)-
We are excited to welcome our new head coach, Jodi Hermanek!

🔗: https://t.co/8JXcwwZIaf #H2P pic.twitter.com/TXQ0sGCVJb

— Pitt Softball (@Pitt_SB) August 7, 2018
UPDATE (12:31 PM)-
**Trent Holler holds Pitt offer but appears to be a heavy lean towards West Virginia.
https://twitter.com/bigsnack24/status/1026856691583909889?s=21
UPDATE (11:57 AM)-
**Duquesne extends an offer to 2020 4-Star small forward Zed Key (6-8, 180) from Long Island Lutheran in Glen Head, New York. Key is rated as one of the Top 120 juniors and the 6th best junior in New York.
Duquesne just offered 2020 Rivals150 @NYJayhawks forward Zed Key

— Corey Evans (@coreyevans_10) August 7, 2018
UPDATE (8:13 AM)-
I would like to personally like to thank each and EVERY University that has recruited me. It was truly an overwhelming but wonderful experience. After thinking long an hard I have decided to narrowed it down to my TOP 10. Thanks again to everyone. @HoopDreamsAAU pic.twitter.com/qjHh8TQFnZ

— DËÄSIA ♡ (@deasia_merrill) August 6, 2018
UPDATE (7:56 AM)-
Blessed and excited to announce my commitment to @DuqWBB !!! Thank you to my family, coaches, friends, trainers, teammates, and most importantly God for this amazing opportunity 🙂 Go Dukes!!! ❤️🏀 pic.twitter.com/eUJWAlHFQ3

— amaya hamilton (@amaya_hamilton) August 7, 2018
UPDATE (7:50 AM)-
Blessed To Receive My Official Offer To The University Of Pitt #HailPitt #H2P pic.twitter.com/fR59Mbh684

— MAR (@Mark6ntony) August 7, 2018