Weed Man USA/PSN Recruiting Notebook: August 10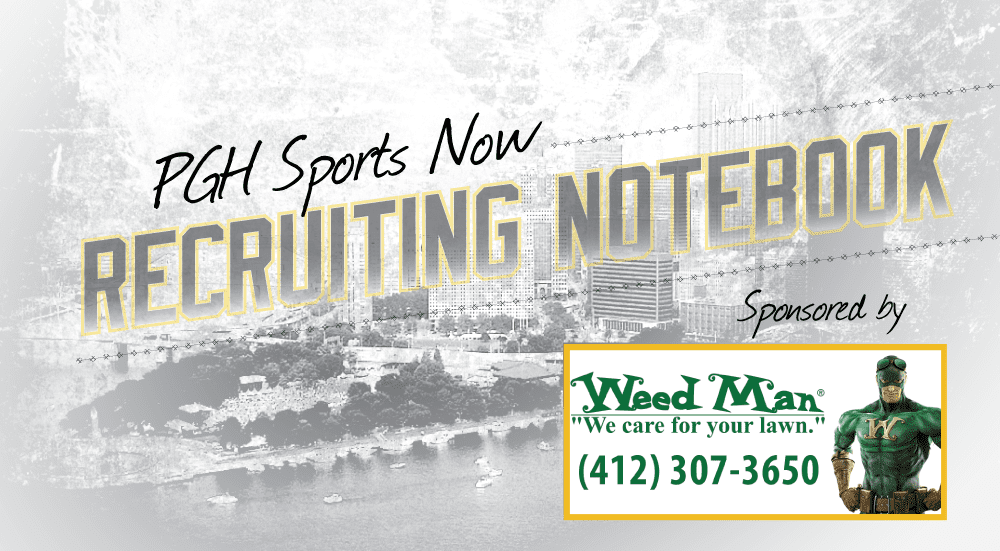 The PSN Recruiting Notebook, your home for the latest recruiting news on Pitt, Duquesne, Robert Morris and the WPIAL, is sponsored by Weed Man USA Lawn Care. For more than 45 years, the team at Weed Man Lawn Care have safely and effectively cared for your lawn, so you and your family can experience it at its best. Contact them for a free online quote for any of your lawn issues. Weed Man Lawn Care will transform your lawn from a burden into a paradise.
UPDATE (2:44 PM)-
**Former Brashear and Pitt TE Manasseh Garner will miss the 2018 season.
Redskins TE Manasseh Garner Out For Season With Torn ACL https://t.co/xqAFjbSMhB pic.twitter.com/iZPhGa4M3c

— NFLTradeRumors.co (@nfltrade_rumors) August 10, 2018
Washington issued this statement: "RB Derrius Guice and TE Manasseh Garner will miss the 2018 season due to ACL injuries sustained from last night's preseason game at the New England. Both players are expected to make a full recovery and are looking forward to playing in 2019."

— Adam Schefter (@AdamSchefter) August 10, 2018
UPDATE (12:19 PM)-
Meet Preseason All-NEC running back AJ Hines.

Can you guess what he's looking forward to most this season? #GetToKnowTheDukes pic.twitter.com/mdQgcv9hDn

— Duquesne Football (@DuqFB) August 10, 2018
UPDATE (12:15 PM)-
**Dante Treacy is a 2018 point guard from Florida.
https://twitter.com/dantetreacy/status/1027675696603250693?s=21
UPDATE (8:24 AM)-
Woodland Hills hires Von Pitts as girls basketball coach #WPIAL #TribHSSN https://t.co/AWBRMq90D3

— TribLive HSSN (@TribLiveHSSN) August 10, 2018
UPDATE (8:15 AM)-
North Allegheny swimmers earn All-America honors #WPIAL #TribHSSN @NATigers17 https://t.co/FE17tbUlHi

— TribLive HSSN (@TribLiveHSSN) August 10, 2018