Weed Man USA/PSN Notebook: August 27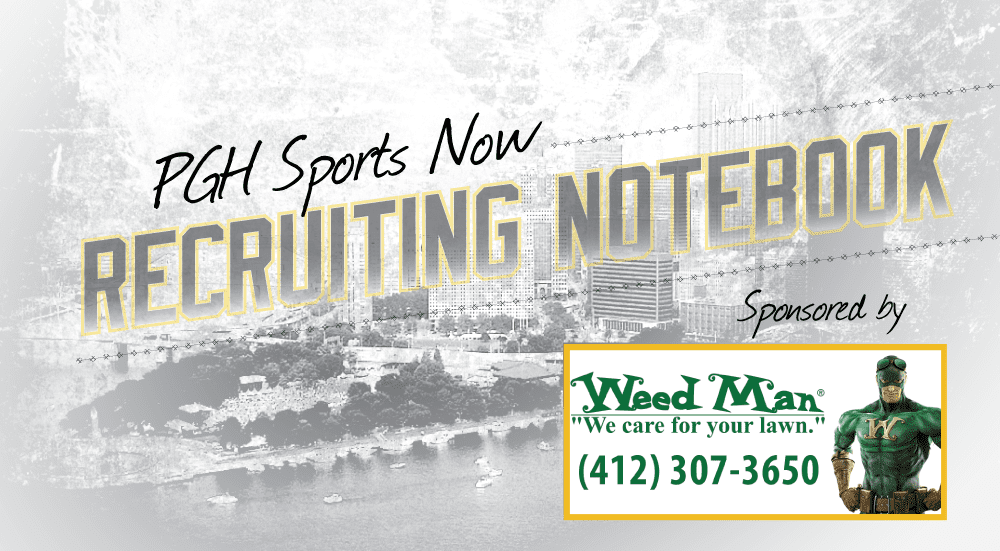 The PSN Recruiting Notebook, your home for the latest recruiting news on Pitt, Duquesne, Robert Morris and the WPIAL, is sponsored by Weed Man USA Lawn Care. For more than 45 years, the team at Weed Man Lawn Care have safely and effectively cared for your lawn, so you and your family can experience it at its best. Contact them for a free online quote for any of your lawn issues. Weed Man Lawn Care will transform your lawn from a burden into a paradise.
UPDATE (11:27 AM)-
My top 5 my Recruitment is a 100% wide open❗️ @ChadSimmons_ @mjjfootball @elitefootballac @damehova9 pic.twitter.com/YxyLuD9myL

— QUAN🐐💕 (@Dequanteouswat1) August 27, 2018
UPDATE (10:46 AM)-
https://twitter.com/thomasmacvittie/status/1033910004263215104?s=21
UPDATE (9:58 AM)-
**Pitt is a finalist for a highly rated 2019 recruit. 4-star power forward Anthony Walker told Evan Daniels of 247 Sports that he's down to 8 teams: Boston College, Illinois, Kansas, Maryland, Miami, Pitt, Rhode Island and VCU. Walker, who just made an unofficial visit to Pitt over the weekend, will be returning for a visit. He tells Daniels that he'll make an official visit to Pitt on September 15. Along with Pitt, Walker also will officially visit Illinois (September 6) and Rhode Island (September 22). Along with those official visits, Daniels reports that Walker will make unofficial visits to Kansas (September 28), Miami (October 6) and VCU (October 20).
UPDATE (8:29 AM)-
From @gmfb: Even before Josh Allen's start, it was clear the #Bills were not going to simply hand the job to their rookie. Meanwhile Nathan Peterman keeps playing well. pic.twitter.com/UdaqHGx0dr

— Ian Rapoport (@RapSheet) August 27, 2018
UPDATE (7:43 AM)-
**2019 forward Maura Huwalt from South Park announced her Top 7 and it includes Pitt.
top 7!! pic.twitter.com/zQWPkTEiNH

— Maura Huwalt (@MauraHuwalt) August 26, 2018
UPDATE (7:31 AM)-
**Georgia 3-star athlete Dequanteous Watts, who has been focusing on nine teams, will be announcing his Final Five schools today. Currently, the nine schools that he's considering are Pitt, Boston College, Georgia Tech, Ole Miss, Rutgers, Central Florida, Virginia Tech, West Virginia and Georgia State. Watts (6-2, 165) is rated by 247 Sports as a 3-star recruit.
UPDATE (7:24 AM)-
**As we reported on last week, 2019 4-star center Qudus Wahab (Oakton, Virginia) made an unofficial visit to Pitt yesterday. Wahab is rated as a Top 100 prospect and someone that Jeff Capel has been following heavily for the last month. Wahab has already visited UConn, Ohio State, Georgetown, Temple and VCU. Wahab's next trip will be to Syracuse on September 8.