Weed Man USA/PSN Recruiting Notebook: August 29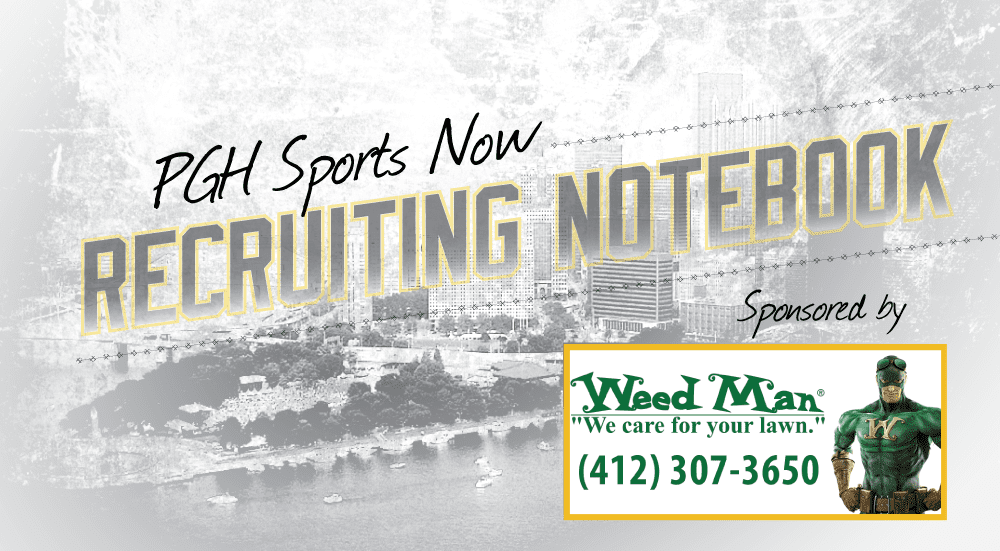 The PSN Recruiting Notebook, your home for the latest recruiting news on Pitt, Duquesne, Robert Morris and the WPIAL, is sponsored by Weed Man USA Lawn Care. For more than 45 years, the team at Weed Man Lawn Care have safely and effectively cared for your lawn, so you and your family can experience it at its best. Contact them for a free online quote for any of your lawn issues. Weed Man Lawn Care will transform your lawn from a burden into a paradise.

UPDATE (8:48 PM)-
I feel blessed to announce that I will be transferring to First Love Christian Academy (@Firstlove_hoops ). I look forward to what's to come and being a part of the Knights National basketball team🏀. #GoKnights pic.twitter.com/TBy9zjQn2Q

— Jett Roesing (@jettroesing23) August 29, 2018
UPDATE (2:16 PM)-
**2020 Michigan wide receiver Tommy Guajardo tells PSN that he'll be visiting Pitt this Saturday for their opener. Guajardo (6-3, 215) holds an offer from Northern Illinois and is getting a bunch of interest from Power Five programs.
UPDATE (12:47 PM)-
**2020 New Jersey quarterback Connor Katz will be at Pitt's opener on Saturday. He is still waiting for his first offer.
Excited to be attending the Pitt game this Saturday! @CoachDuzzPittFB @CoachTimSalem @CoachWattsPitt @MikePanther247 @ShawnB_247 @TodderickHunt @RichieSRivals @Tonyrazz03 @kennypickett10

— Connor Katz (@CJKQB_6) August 29, 2018
Although my season was cut short due to injury please watch my season highlights. https://t.co/MO8jOzPW4q @Mad_Qb @QBHitList @ShawnBRivals pic.twitter.com/EKoAXOVLG6

— Connor Katz (@CJKQB_6) November 12, 2017
UPDATE (11:55 AM)-
Video | @UAlbanyFootball shouted out the Pitt alums on their coaching staff, so we caught up with them after practice for their thoughts on Saturday's game in Pittsburgh #GreatnessLivesHere pic.twitter.com/DktcYAmHtx

— UAlbany Sports (@UAlbanySports) August 29, 2018
UPDATE (11:53 AM)-
Rams "Very Optimistic" They'll Sign Aaron Donald To Extension Soon https://t.co/MWgXRv6UQM #Rams pic.twitter.com/H8HhbFhT9r

— NFLTradeRumors.co (@nfltrade_rumors) August 29, 2018
UPDATE (11:42 AM)-
ICYMI: Sophomore Kayla Lund was named @ACCVolleyball Player of the Week after an outstanding weekend at the Panther Challenge.

🔗: https://t.co/3mDfy5GyYW#OwnIt • #H2P pic.twitter.com/V0qozSsadE

— Pitt Volleyball (@Pitt_VB) August 29, 2018
UPDATE (9:02 AM)-
First game highlights as an offensive tackle https://t.co/termyZYfxf

— Michael Carmody (@michaeltcarmody) August 29, 2018