Weed Man USA/PSN Recruiting Notebook: September 11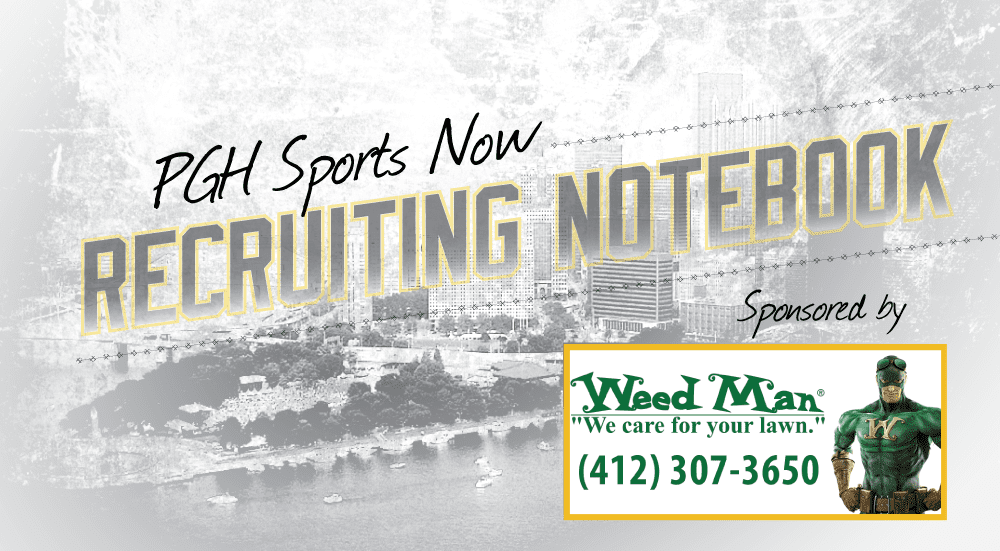 The PSN Recruiting Notebook, your home for the latest recruiting news on Pitt, Duquesne, Robert Morris and the WPIAL, is sponsored by Weed Man USA Lawn Care. For more than 45 years, the team at Weed Man Lawn Care have safely and effectively cared for your lawn, so you and your family can experience it at its best. Contact them for a free online quote for any of your lawn issues. Weed Man Lawn Care will transform your lawn from a burden into a paradise.
UPDATE (7:50 PM)-
Ann Arbor Skyline 2019 G Ryan Wade is visiting Robert Morris-PA this weekend (Story) @rwade15 @wadesworld32 @skyline_mbb @1NationBBorg https://t.co/cjZDEkTozC pic.twitter.com/W6vIhJO9yF

— The D Zone Basketball (@TheDZoneBBall) September 11, 2018
UPDATE (7:20 PM)-
**PSN confirmed with Anthony Walker was there to see him and have been in regular contact with him.
Crowded first day at @BrewsterHoops today with Ohio State full staff for Alonzo Gaffney & head coaches from Pitt, Texas, & Baylor for Anthony Walker & Kai Jones.

— Adam Finkelstein (@AdamFinkelstein) September 11, 2018
UPDATE (5:16 PM)-
https://twitter.com/iamcoachgrubbs/status/1039621072600092677?s=21
UPDATE (12:15 PM)-
Northwestern head coach Chris Collins was in this morning for top-50 junior Ethan Morton; he will take an unofficial to the Big 10 program next month @WildcatReport https://t.co/ab5zgIDFaP

— Corey Evans (@coreyevans_10) September 11, 2018
UPDATE (11:50 AM)-
**PSN has been told that Duquesne coaches were out on Sunday to see Kennedy Catholic star Maceo Austin who has the Dukes as one of his Final Four teams. They were also out yesterday watching Moon sophomore Donovan Johnson, who already holds a Duquesne offer. Johnson recently transferred from OLSH to Moon and is the younger brother of former Pitt Panther Cam Johnson.
UPDATE (9:32 AM)-
Blessed to receive an offer from the University of Missouri🐯 pic.twitter.com/FDrzcpyzMj

— Michael Carmody (@michaeltcarmody) September 11, 2018
UPDATE (9:00 AM)-
**South Fayette 2019 K/P Ryan Coe makes a verbal commitment to Temple.
I'm proud to announce that I'm staying home and continuing the rich special teams legacy at Temple University #OOU19 #TempleTUFF pic.twitter.com/wb9XnPnHOi

— Ryan Coe (@RyanCoe34) September 11, 2018
UPDATE (8:19 AM)-
PREVIEW: @Pitt_MSOC at Virginia Commonwealth, 7 p.m.#PghSoccer https://t.co/phDIE3sjLX pic.twitter.com/CFnXDFTwtl

— Pittsburgh Soccer Now (@pghsoccernow) September 11, 2018
UPDATE (8:10 AM)-
https://twitter.com/dlinevids/status/1039349541789523968?s=21