WPIAL Top Prospects: Zack Rocco and North Catholic Survive and Advance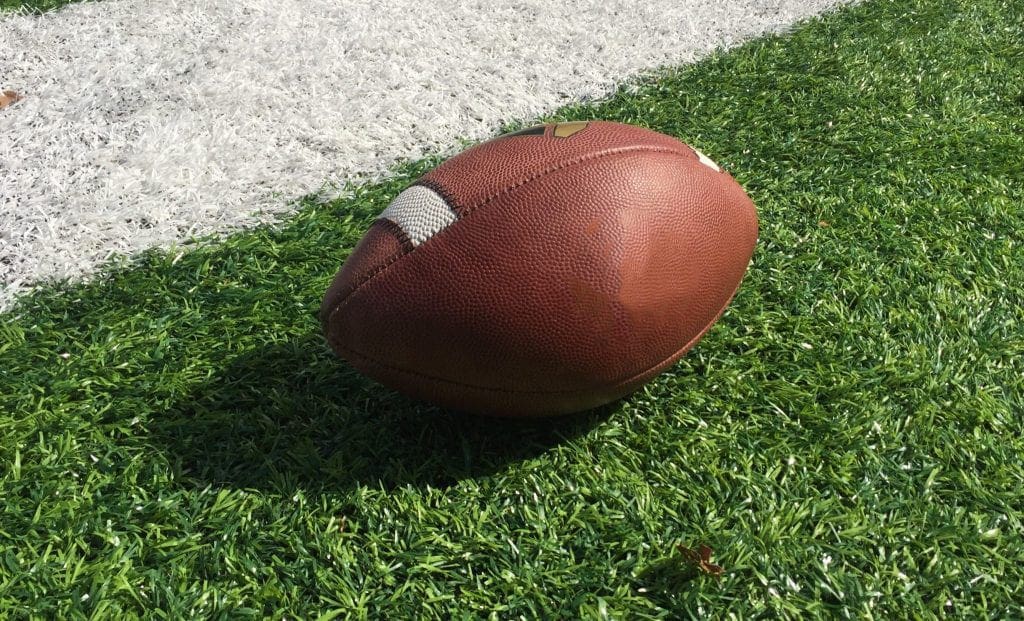 Entering Friday's playoff game against Quaker Valley, North Catholic quarterback Zack Rocco had thrown just two interceptions.
The junior threw three against the Quakers.
Sprinkle in three lost fumbles, and it felt as though the defending WPIAL and PIAA Champions were going to find a way to survive and advance.
But persistence and a calm demeanor allowed the Trojans to keep the game close and pull out a victory in the final minute.
North Catholic coach Pat O'Shea loves to preach patience with his quarterback. The coaching staff tries to present all possible situations while pounding it into his head there's nothing wrong with a two-yard quarterback run.
The coaching is based on the principle that it's almost impossible to win games when you turn the ball over.
Friday night was the exception to the rule.
"One thing we forget about teenage kids in today's society is there's not a lot of times when they're forced to be calm," said O'Shea. "That's one thing about our coaching staff, we're very calm. At halftime, we told them we told them jumping up and down, or using the loud tones in our voice wasn't going to get us the win. I think after we came out they realized we had to calm it down, especially Zack.
"I told Zack to just keep doing what your doing. We need to play for first downs. That's what changed the momentum."
Rocco had two tipped passes that resulted in interceptions in the first half and a poorly thrown deep ball led to an interception return for a touchdown as the Trojans entered the half tied 7-7.
A third interception in the third quarter resulted in points for the Quakers who carried a tie game 17-17 in to the fourth quarter.
That's when Rocco took over.
The quarterback gave the Trojans the lead with 6:40 remaining and got the ball back tied at 24 with 3:45 remaining.
Rocco drove the Trojans 60 yards in three minutes and nine plays capped by a seven-yard run.
"When we got a little flustered, Zack was a little flustered with some of the pressure, but when we got to that one point, we wanted to calm it down and hand the ball off to our backs," said O'Shea. "Coach (Virg) Palumbo said to get (Cam Branch) in the game, if we're going to do this, we're going to do it with a senior running back. Get 10 yards, reload and get the next 10 yards. In the end it worked out good."
"The game plan was to stick together, and be physical. Block together on the outside with our receivers, and contain their quarterback Ethan Moore. He was really elusive, he's a great player," said linebacker Nikhai Hill-Green (Boston College, Temple, Toledo offers).
The win brought the Trojans and O'Shea's tenure full circle as last season North Catholic was defeated by Central Valley and Quaker Valley by a combined score of 107-49.
North Catholic defeated Central Valley 14-13 and were able to knock out Quaker Valley on Friday.
"These are the defending Triple-A State Champions. If that's a goal we want to get to we have to beat them," said O'Shea. "I don't think in the first half our kids realized how good that team is. They look at the record and I don't think they understood how they're going to keep coming at you."
The win sets up a rematch with Derry for a chance to play in the Class 3A Championship on November 17th.
Notes:
It was a shame to see Allen Rashod (Toledo offer) leave Friday's game with a leg injury.
The senior running back led the team out of the locker room and was in the midst of a strong game.
However, after a 40-yard kickoff return, Rashod was tackled awkwardly and had his leg caught underneath him. He spent a few minutes receiving attention and left the field at halftime on crutches.
Quaker Valley receiver Ryan Jackovic did everything he could to have an impact on the offensive side of the ball.
He was held without a catch in the first half before brining in three passes for 70 yards in a comeback effort that fell one drive short.
Jackovic was followed all over the field by senior Tyree Brown and in many instances also had help over the top.
"Our number-one corner verses their number-one receiver, we put money on our guy and he played really well," said Green-Hill.
Probably the most impressive offensive play of the night came on a Jackovic catch down the far sideline. Brown was draped all over him and held down his left arm as the ball was thrown, but Jackovic was able to reach out with his right and one-handedly bring the ball back into his body for a 35-yard gain.