McKeesport's Wing T New Test for Penn Hills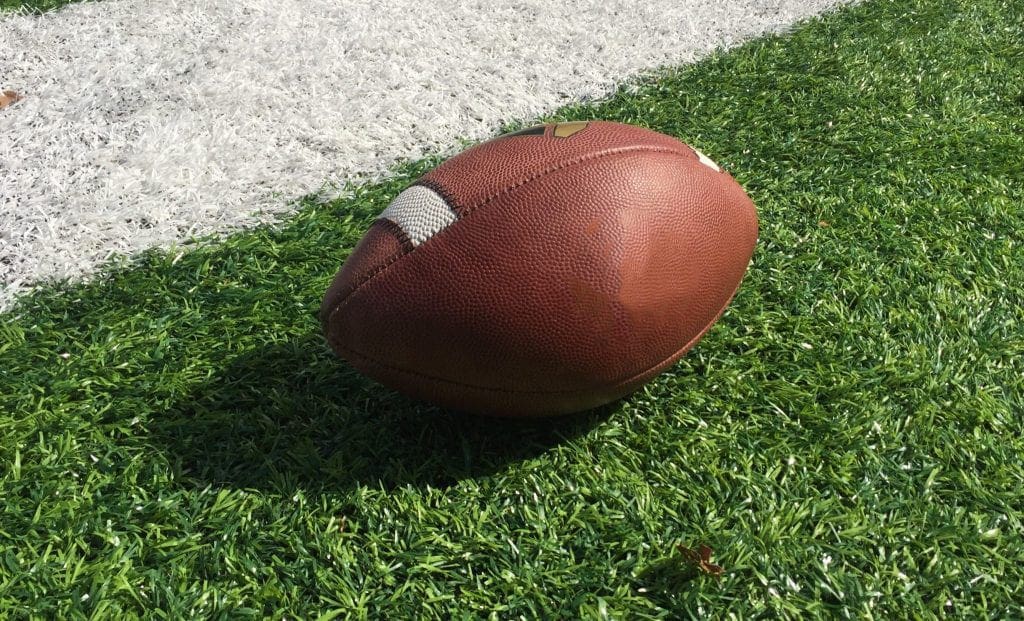 Pittsburgh Sports Now's 2018 coverage of WPIAL high school football is sponsored by Dunkin' Donuts. We thank them for their commitment to high school sports in Western Pennsylvania and to Pittsburgh Sports Now.
When McKeesport (9-2) is on the schedule, it can only mean one thing.
"Obviously a week like this when you're facing a Wing T, it's a different thing we're asking our scout team to do. Once we get into the game, the speed will be a little faster because it's hard to imitate that style of offense when you don't do it regularly."
That quote from Penn Hills (11-0) coach Jon LeDonne has been on the mind of coaches throughout the WPIAL as maybe once a year they try to prepare for a style of offense that is largely been phased out of the game.
But everything changes when you have a week to prepare a scout team – made of up freshmen, sophomores and non-varsity players – to learn and run an offense that the Tigers have nearly perfected over the past 20 years.
And, oh yeah, the winner of Friday's game at Fox Chapel will advance to the semifinals of the Class 5A WPIAL Playoffs.
Through 11 games this season, McKeesport has logged 416 rushing attempts compared to 58 passing attempts (that's 7:1). Eight players have at least 20 rushes and five players have over 200 rushing yards.
The game will mark the first time the teams have played in 11 years, but LeDonne has played and coached in the area long enough to have seen the Wing T and believes he has a method to slowing it down.
"When I was playing (at Aliquippa) it always seemed to be us and Washington, and they were pretty good at running that single-wing, then I coached against it a little bit when I at Keystone Oaks against Mt. Pleasant, so I have some experience against it. When I was at Gateway we played McKeesport as well."
And the key to stopping the Wing T is not nearly as complicated as the offense itself.
Tackling, tackling and more tackling.
The hidden ball tricks, misdirection, and the pulling of linemen are meant to create havoc, but tackling is the one way to slow down the offense, leading to second and third-and-long situations.
Easier said than done, but LeDonne believes he has the defense to do it.
"One of the things our defense is known for is playing fast. I don't want to try and slow them down, but we're just stressing the importance of knowing your assignment and doing your job. That's been the focus this week so far," said LeDonne.
The Indians' defense is led by star defensive back Daequan Hardy. The three-star senior has offers from Michigan, Michigan State, Nebraska, Army, Navy as well as a host of other schools.
He is joined in the defensive backfield by junior safety Akeem Snell (Howard offer) as the duo has led a Penn Hills defense that has allowed just 9.7 points per game (second in 5A behind Gateway).
Penn Hills defeated Latrobe 55-7 in the first round of the playoffs as the Indians scored offensive, defensive and a special teams touchdown in the rout.
• The recent trend in the area has been mostly defensive players being recruited to play at the next level. Even players that are classified as athletes are converted to a defensive back or a linebacker because offense is specialized in other areas.
Penn Hills does buck the trend a little bit as three offensive players have committed to the next level.
Three-star senior receiver Dante Cephas (Kent State) has 20 receptions for 451 yards (22.6-yard average) while running back Terry Smith and quarterback Hollis Mathis have both committed to Howard.
Smith has eclipsed 1,100 rushing yards this season while Mathis ranks first in Class 5A in yards (2,139) and completions (123) and is second with 29 touchdowns.
"Each player is different, but the result ends up the same," said LeDonne. "We have so many players that at any time can explode and make a big splash play.
"Hollis Mathis, I can't say enough about the kid. Not only as a football player but as an individual. High character, the leader he is for our football team in the huddle.
"Dante, Daequan, Tank Smith, all of these guys have bought in to being happy for their teammates. I haven't had one instance this year of someone asking about their touches. They're all focused on one goal."
• Penn Hills recorded the 500th win in program history following a 34-3 victory over Hampton on Oct. 5. The Indians are the 20th current program in WPIAL history to reach the milestone. Other notable programs include Aliquippa, Jeannette, New Castle, and Clairton.
• For the second season in a row Penn Hills returns to Fox Chapel for a playoff game. Last season, while playing in Class 6A, the Indians lost to Central Catholic 17-8, but LeDonne has had troubles there even before.
"When I was with Gateway several years ago, Central Catholic beat us then (at Fox Chapel)," said LeDonne. "But different year, different team. No matter where you play the field is the same size. But it's somewhere we should be comfortable playing at."
Penn Hills was able to exercise those demos a little bit when they defeated Fox Chapel at Fox Chapel 46-0.