Seneca Valley Not Satisfied With Simply Making the Finals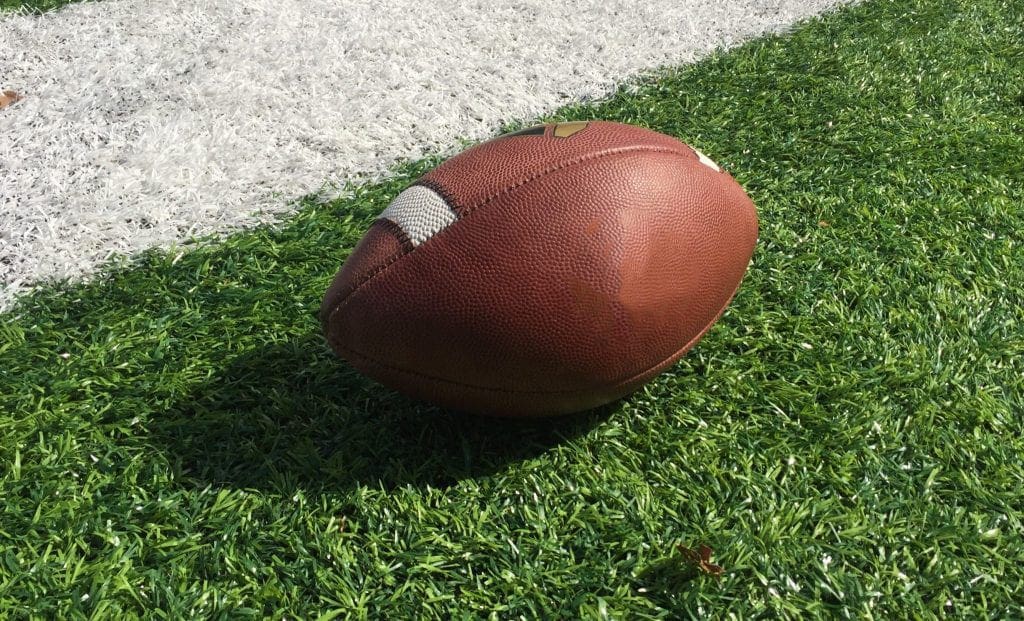 Seneca Valley's three-stadium revenge tour will play its biggest venue Saturday night at Heinz Field.
After upset victories over No. 4 Central Catholic and No. 1 North Allegheny, shocking the WPIAL Class 6A playoff landscape, the Raiders will play Pine-Richland at 8 p.m. for a chance to beat the only remaining team to defeat them during the regular season.
But this isn't a feel-good story where the players are simply looking forward to the experience of playing at Heinz Field.
Seneca Valley is taking the trip down 279 to win a football game.
"(Two years ago when Seneca made the WPIAL Finals), they were happy to be there," said coach Ron Butschle. "And I don't get that sense with this group. We're on a path, and we want to continue to be successful. This is part of building a program and being a part of Seneca Valley football history.
"We've never won a WPIAL title, and this is only the third time in school history we've been in the title game, so these kids have accomplished something in terms of making their mark. But no one in the locker room is OK with just being there."
It's been the same formula for the Raiders all season with defense and an offense doing just enough to put some points on the board. But a change in offensive philosophy has sparked the Seneca Valley running game.
Butschle wouldn't say the team is doing anything different in terms of play calling or style, but instead it's better execution that has the team rounding into form.
A month ago, in the team's 21-7 loss to Pine-Richland, senior running back Matt Stanger was lost to injury and in stepped senior fullback Jake Mineweaser.
"He's provided a spark with the run game, he's not come out since the Pine-Richland game," said Butschle. "It was kind of on me, I've been guilty of trying to out-coach myself many times, rather than doing what we do best."
The offensive line – which has been patched together all season – has finally been playing together for four or five straight weeks and the results have shown in the running game.
The Raiders gained 108 yards of offense against North Allegheny on September 28.
Last Friday the Raiders gained 394 total yards against the Tigers including 234 on the ground.
In the team's two playoff victories, Mineweaser has rushed for 72 yards and a touchdown and 147 yards and two touchdowns respectively – he had one carry against the Tigers in the regular season.
This last hurdle may be the toughest to clear as four weeks ago the Rams flexed their offensive muscle and left little doubt at home in Gibsonia.
Running backs Cole Spencer and Luke Meckler combined for over 300 rushing yards (Spencer totaled 108 yards while Meckler racked up 205), but miscues and penalties were what stood out to Butschle.
Pine-Richland's regular season was book-ended by loses to IMG Academy (Fla.) and North Allegheny, the latter of which kept the Rams from winning a section championship, but the team's chances of making it to the finals were never really in doubt.
The No. 2 Rams were awarded a first-round bye and defeated Mt. Lebanon 46-16 in the semifinals thanks to a 29-point second quarter.
Meckler scored on runs of 14-yards and 75-yards and finished with 114 yards on the ground while Spencer rushed for a touchdown and threw three more.
Class 6A is a unique situation in the WPIAL as every playoff matchup is a rematch from the regular season, and the cat-and-mouse game becomes about what to change between meetings.
It's a little late to introduce and incorporate new things, so instead the old truisms of football will prevail: penalties, execution and a little bit of luck.
Or maybe not.
"You don't make a wholesale change just because you've already played one another," said Butschle. "I'm sure they're looking at us and saying 'these are the things we had success with last time', and we're kind of doing the same thing. I don't imagine that anyone is going to re-write they're playbook for one week. When it's third and goal you're not going to re-invent the wheel, you're going to do what you do.
"Or maybe they'll come out and do something completely different, and if they do, God bless them," said Butschle jokingly.