The MAC Conference Actively Recruiting The WPIAL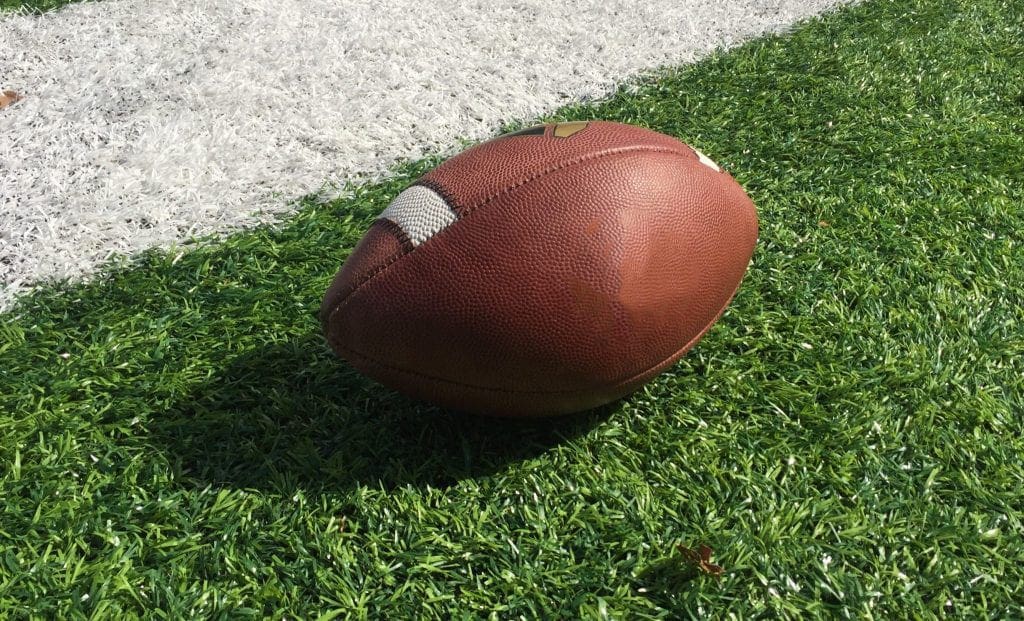 When star WPIAL talent blossoms on the football field many local fans are drawn to the idea of them heading to Pitt, Penn State or West Virginia to move on from being a local high school star to the star of their favorite football school. However, there is a reason the James Conner story of a local product playing at Pitt and being drafted by the Steelers only comes around so often.
These schools have to take a nationwide approach at recruiting to find the best fits for their teams, and at some point, that means letting high-end local talent slip away. In a lot of cases, that talent has matriculated to the MAC.
The MAC may not have a chance to get into the FCS playoffs like the Big 10, ACC, and Big 12. However, these schools do a great job in furthering the careers of their student-athletes, and MAC schools have had a great deal of success producing NFL caliber athletes.
Khalil Mack, Ben Roethlisberger, and Antonio Brown highlight the ceiling of a MAC career in the NFL, but just last year Tyler Conklin, Darius Phillips and Chukwuma Okorafor made NFL rosters as rookies coming out of the MAC.
Along with the MAC having strong ties to the NFL, the conference also has a strong connection with the WPIAL conference to fill their rosters. Not a year goes by without a Division One football player from the WPIAL signing a letter of intent for a MAC school.
Last year Bryce Ramer, Ben Phillis, Isaiah Schoonmaker, and Logan Hawkins all went to MAC schools to extend their playing career. This year an astounding eight WPIAL athletes have chosen to attend a school in the MAC. Rahmon Hart and Solvauhn Moreland will head to Ball State; Mike Coleman will play at Toledo. Dante Cephas and Brian Dallas will head to Kent State. Jeremiah Josephs will play at Miami (Ohio), Skyy Moore will play at Western Michigan and Konota Gaskins will attend Bowling Green.
One school that has perennially had success recruiting Western Pennsylvania has been Toledo. On top of bringing in Coleman this season, Toledo has brought in nine recruits from the WPIAL since 2015.
"We have a long history in that area from names like Bruce Gradkowski and Tyler Herbert to Barry Church," Toledo head coach Jason Candle admitted of his schools' success. "Everybody knows Aaron Donald, we had Archie Donald, his brother, and that list goes on."
Toledo has always looked to Western Pennsylvania to recruit as they feel they can find a particular style of player that they like. The coaching and competitiveness of the WPIAL bring out some of the better coached, and more prepared athletes to the next level. For MAC schools like Toledo, who struggle to compete with Pitt in recruiting, having an edge in coachability and toughness is essential.
"The blue-collar mentality of the athlete is what we look for," Candle admitted. "It translated to our area, our city, and our university. It is a point of emphasis in recruiting how they do it the right way. We don't just replace 5-star guys with 5-star guys. We need players who want to be coached. It speaks to their development and consistent growth as a player and their willingness to continue to get better. That is what you see from these players."
While Candle sees the Pittsburgh mentality on his campus at Toledo, Western Michigan commit Skyy Moore got a Pittsburgh feel when he stepped foot on campus at Kalamazoo. Something about the midwestern, football weather mentality seems to link the conference to the city.
"I got the Pittsburgh feel from the city," Moore admitted. "Not like downtown, but the feeling that we are not too big and not too small. We got grit to us. Once I walked out to the stadium, I felt like this was big-time football."
— 24 (@skyymoore24) December 19, 2018
WPIAL players coming in ready to play big-time football is another reason the MAC has had such success recruiting this area. Candle also mentioned that toughness and coachability are a factor into getting WPIAL players on the field faster. With roster turnover being so frequent in college football, being able to plug and play recruits is a tough ask, especially at mid-level programs. However, all of these WPIAL recruits in 2018 have the chance to make impacts in 2019.
Jeremiah Josephs was asked to head to Miami, Ohio early so that he could get a head start on the 2019 season, with anticipation that he could be involved on defense. Solvauhn Moreland noted that his coaches at Ball State had told him that because of the new redshirt rules he was going to get a chance to see the field early into his career to prove that he belongs.
"They told me 'We're going to get you in at some of the home games early and if you make splash plays we'll keep you in," Moreland noted on his chance to hit the ground running.
Skyy Moore said that his coaches talked to him about playing offense and defense next season, following a similar path as Darius Phillips, a former cornerback at Western Michigan who made it to the NFL last season. Phillips was eased in at cornerback during his freshman season while he returned kicks and caught 32 passes.
Moore has plans of following in the path of a player such as Phillips, not only as a freshman but through the final destination of his career. He knows that while the coaches are getting ready-to-play athletes who have slipped through the cracks, they also are being provided a great chance to showcase their talents in a conference that has sent countless players on to more prominent careers.
"When I see Corey Davis and Darius Phillips from Western Michigan it gives me confidence that it can be done," Moore added.
"I have always said that it does not matter where I play, if you play ball well enough they will find you," Moreland mentioned. "At the end of the day, we are all athletes."
"I think I can dominate here," added Josephs. "I feel comfortable that I can come in early and showcase my skills."
Josephs said that with his early start at Miami that he plans to win the MAC Freshman of the Year Award in 2019. It sounds like Josephs is going to have some familiar foes as his competition for the award this year.