Aaron Donald to Represent Pitt in Super Bowl; Big 33 Streak Continues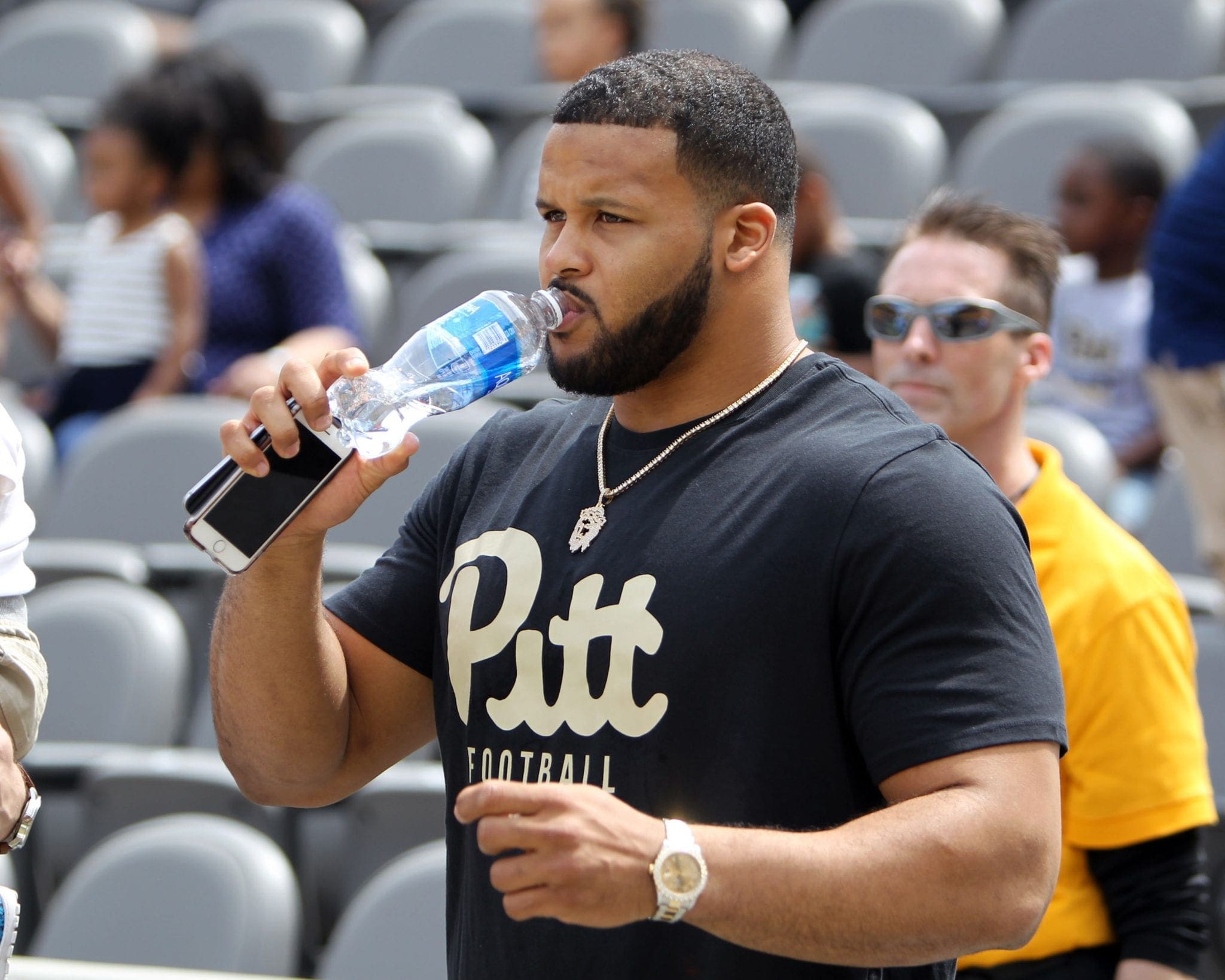 Pitt and Penn Hills alum Aaron Donald will be making his first appearance in the Super Bowl, as his Los Angeles Rams beat the New Orleans Saints in a controversial NFC Championship Game on Sunday.
It will be the first time at the Super Bowl for Donald, one of the top defensive players in the NFL and the reigning NFL Defensive Player of the Year.
But he'll be continuing what's become something of a streak for his alma mater. Donald's appearance in Super Bowl LIII will make five straight seasons that the Panthers have had a former player in pro football's biggest game.
Linebacker Nicholas Grigsby and running back Dion Lewis represented the Panthers with New England in Super Bowl LII. Lewis and defensive end Jabaal Sheard were Pitt's last Super Bowl winners with the Patriots in Super Bowl LI.
Chas Alexcih was with the Carolina Panthers for Super Bowl 50 in 2016, while Darrell Revis and the New England Patriots were victorious over the Seattle Seahawks in Super Bowl XLIX.
Another notable local Super Bowl streak will also continue. The Big 33 game has an alumnus in all 52 Super Bowls, and that will continue. Donald was selected for the 2010 Big 33 game, but did not play in the game. New England backup quarterback Brian Hoyer played for Ohio in the 2004 game and Los Angeles safety John Johnson III played for Maryland in 2013.