Weed Man/PSN Recruiting Notebook: February 25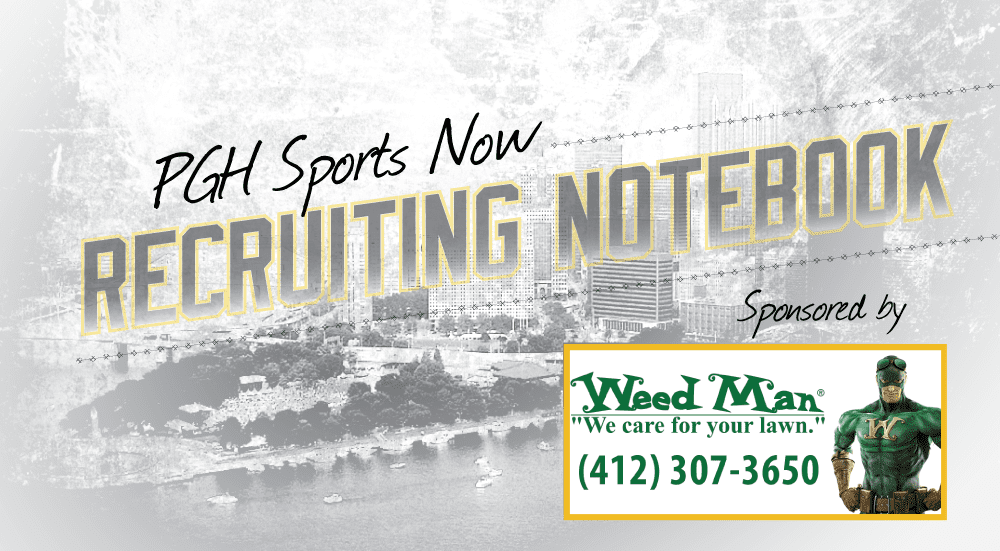 Stay updated on the news and notes of the day concerning Pitt, Duquesne, Robert Morris and the WPIAL in the Weed Man Recruiting Notebook. Spring is approaching and there's no better time than now to call Weed Man Pittsburgh at 412-307-3650 for all your lawn care services. Transform your lawn from a burden into a paradise with Weed Man
UPDATE (9:18 PM)-
Gotta work 💪🏼 #H2P pic.twitter.com/Z8O2XS29GV

— Matthew Goncalves (@MattGoncalves77) February 26, 2019
UPDATE (8:48 PM)-
**Second offer of the day to a player from Ohio. 2020 defensive end Jaiden Cameron (6'4", 215) from Northmont High School in Clayton, Ohio gets an offer from Pitt. Cameron holds offers from Michigan State, Minnesota, Cincinnati and also holds offers from Ball State, Kent State, Ohio and Toledo.
UPDATE (5:56 PM)-
**Ohio 3-star junior tight end Luke Lachey received an offer from Pitt today. Lachey (6'7", 210) is from Grandview Heights, Ohio and holds offers from Cincinnati, Indiana, Iowa State, Kentucky, Michigan State and West Virginia. Lachey received the offer from Randy Bates.
UPDATE (2:17 PM)-
**The fifth Power 5 offer is in for Central Catholic DE AJ Beatty.
EXTREMELY blessed to receive my fifth Power5 offer, and my 28th offer from Indiana University. @210ths @flem021 pic.twitter.com/dv6Js0GvZJ

— Aj Beatty🎥 (@ajbeatty88) February 25, 2019
UPDATE (12:09 PM)-
**Members of the Sto-Rox football team visited Akron this weekend for Junior Day.
Awesome time visiting @ZipsFB Saturday #gozips pic.twitter.com/OtPnXeLSPf

— LaRoi Johnson (@Chise89) February 25, 2019
UPDATE (11:59 AM)-
Go legend.

@tbrown3512 is the 12th player in program history with 100+ career blocks.#ZooEra | #H2P pic.twitter.com/biXuCok9ux

— Pitt Basketball (@Pitt_MBB) February 24, 2019
UPDATE (10:36 AM)-
"We take it one day at a time and keep trying to improve."#pinzburgh » #H2P pic.twitter.com/haAvk1igLx

— Pitt Wrestling (@Pitt_WRES) February 25, 2019
UPDATE (9:37 AM)-
**Aliquippa 2020 LB/DE Zuriah Fisher picks up another D-1 offer.
Blessed to receive an offer from UMASS pic.twitter.com/IPN2W3rHNy

— Zuriah Fisher🦍 (@Zfish84) February 25, 2019