Can Pitt Win Enough Games to Dance in March?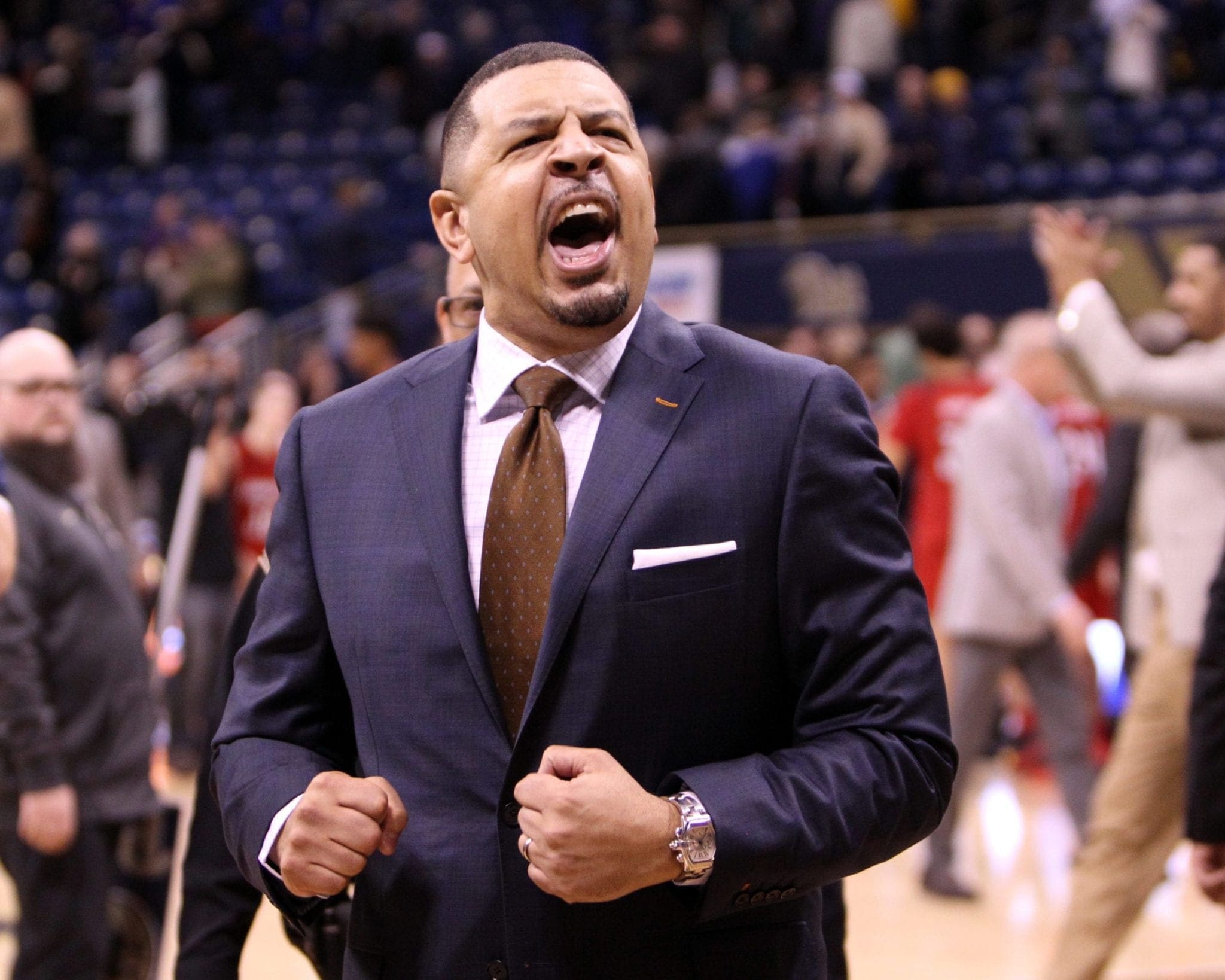 Once upon a time, the Pitt men's basketball team dancing in March was a practically a rite of spring, as Pitt made every NCAA Tournament except for two from 2002 to 2016.
However, Pitt hasn't been selected for the NCAA Tournament since the 2015-16 season, which means they haven't qualified for the last three seasons.
Could that three-year streak end this season?
While it's currently a longshot, the answer is yes. Jeff Capel has this program in position to make a late season push and possibly earn a bid, a minor miracle considering they were 0-19 in ACC play just two seasons ago.
Following their 73-64 win over Georgia Tech on Saturday, Pitt currently sits with a record of 15-6 and 6-7 in conference play.
The question Pitt fans are asking is, how many wins does Pitt need to qualify for the NCAA Tournament?
In years past, the simple answer to that would be 20 wins if you're a member of the ACC conference. However, with the conference being "down" this year and the parity throughout college basketball, that might not be the case this season.
Currently here are some teams that are lumped in with Pitt that are hoping to receive an at-large bid, along with their win totals: Utah (14), St. Bonaventure (16), Virginia Tech (14), Boise St (16), South Carolina (14), Oregon State (14), Nevada (15), SMU (16), Richmond (17), Texas (14), Arizona State (15), Memphis (17), NC State (15), USC (17), Notre Dame (14), Syracuse (14), Georgetown (14), Virginia (15), Alabama (13), Xavier (16), Indiana (15), Oklahoma (15), VCU (17), Stanford (16), Cincinnati (15), Mississippi State (15), Arkansas (16), Wisconsin (13), LSU (17), Minnesota (12), Rutgers (16), Illinois (16), Iowa (17) and Michigan (14).
Every year the fan bases complain that their team got snubbed and unfairly left out and this year won't be an exception. If anything, this year's bubble seems more full than usual.
When trying to examine Pitt's possible road to a tourney bid, the biggest thing they have going for them is their remaining schedule and the fact that they control their own destiny. Pitt's final seven regular season games are against Clemson, Virginia Tech, at Florida State, Virginia, Syracuse, at NC State and at Georgia Tech.
Those remaining teams are important because those are pretty much the teams that Pitt is lumped in with when you look at the current ACC standings.
As things stand today, the only three ACC locks to play in March are: Louisville, Duke and Florida State. After that, their are a handful of teams with similar records and computer rankings that will be battling over the next three weeks to earn a bid.
ACC BUBBLE TEAMS
As you can see, in the two major computer rankings that the NCAA tournament selection committee uses, Pitt is behind every ACC team that they're battling with but as mentioned earlier, the good news for Pitt is that they play most of these teams before the end of the season.
HOW MANY GAMES DOES PITT NEED TO WIN?
While nothing is guaranteed, here is my best guess for Pitt's road to March Madness:
*Beat Clemson on Wednesday night. It's likely the only game that Pitt will be a more than one-possession favorite in the rest of the way and is practically a must-win.
*Take care of business at home. Pitt will have five more games against evenly matched competition in Georgia Tech, NC State, Syracuse, Virginia and Virginia Tech. The Syracuse and Virginia games will take place at Petersen Events Center, providing Pitt a crucial advantage. The Panthers are 1-5 on the road in ACC play. Syracuse is an especially key game since they've already lost to them, they can't afford to lose both games in the event the committee starts comparing those two teams' resumes. If they can somehow win four of those five, that will put them at 20 wins.
*While they have seven regular season games left, they also have at least one ACC Tournament game and I believe they need to win at least one of them. If they do everything listed above and win a ACC Tournament game, which puts them at 21 wins, I believe they'd have a solid case for consideration to March Madness.
But it's a narrow path to the big dance for Capel's young Panthers.