Rodney Gallagher and Laurel Highlands' Cinderella Season Continues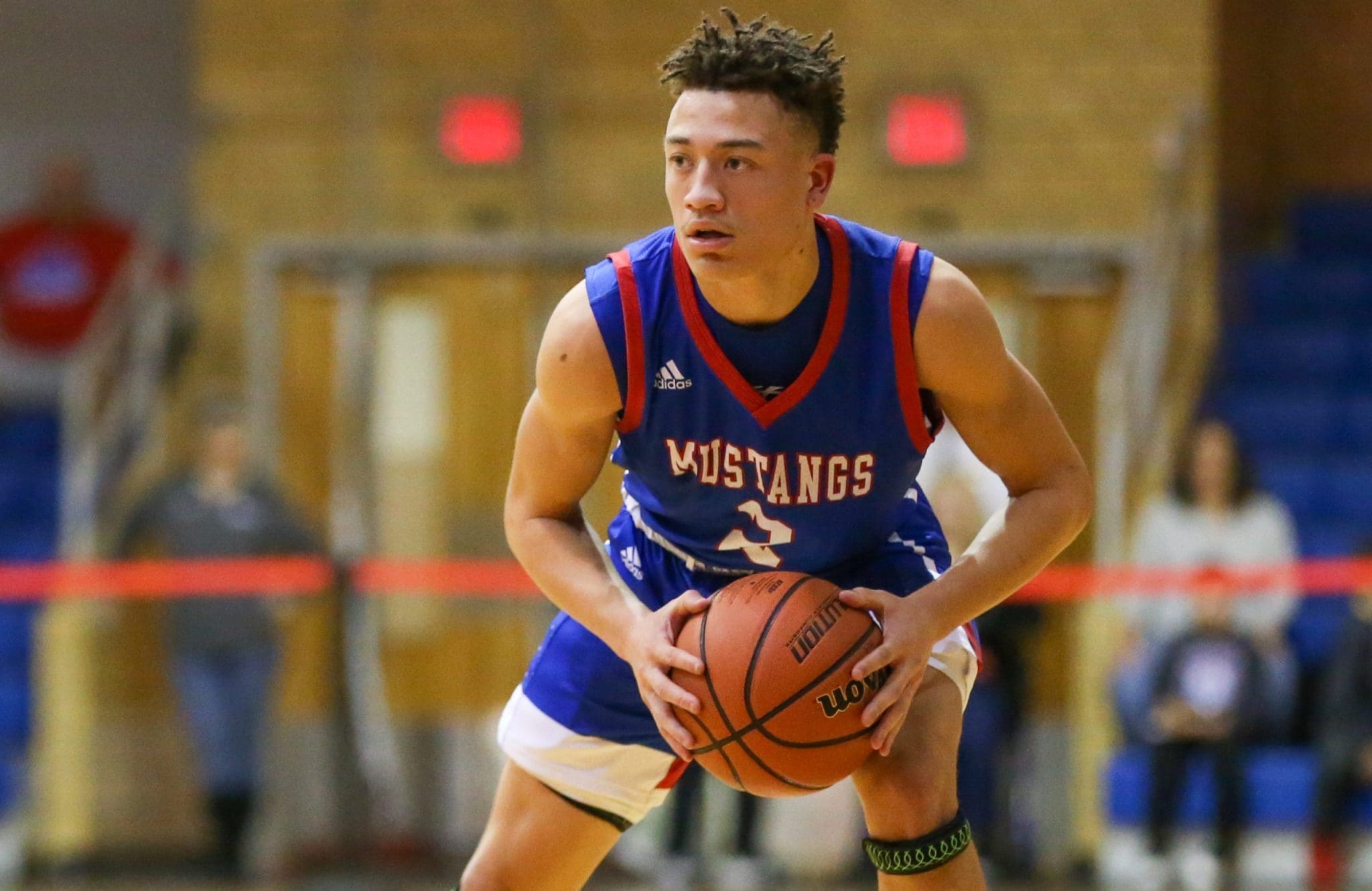 It's getting to be that time of the year when Cinderella stories start to develop during March Madness.
Well, it's neither March, nor a NCAA basketball game but a neat story is happening in the WPIAL Boys Basketball Playoffs.
Last night, Laurel Highlands defeated Thomas Jefferson, 44-42, to earn a spot in the Class 5A Championship game.
Aside from being the #8 seed, why is this a special story? How about the fact that Laurel Highlands won a total of 4 games last season and hasn't played in the championship game since 1972.
It should also be mentioned that Laurel Highlands trailed at halftime Tuesday night 21-8 which makes this story even more impressive.
As he's done for much of the season, freshman Rodney Gallagher led the way for Laurel Highlands. After shooting only 1-7 in the first half, the star guard knocked down 7 of 11 second half shots.
It'a scary to think Rodney Gallagher is only a Freshman 👀🔥 @RodneyGallaghe6 @lhsdmustangs @ESFBASKETBALL1 @WPIALBasketball @210ths @overtime @Ballislife @BallerTV @BleacherReport @espn @SportsByBLinder pic.twitter.com/j4a602Z6ai

— Prospect Media (@prospectmedia_) February 26, 2020
PSN caught up with Gallagher this morning to talk about the magical night and season that has transpired at Laurel Highlands.
"Not many people believed in our team because we had a really bad season last year," Gallagher tells PSN. "But we developed a winning mentality and never gave up and transitioned our hard work ethic over to the game."
"Getting to the championship game for the first time since 1972 just means so much. We have the entire community behind us and are looking forward to playing a great game Friday night."
The next step for Laurel Highlands is a matchup Friday night at The Peterson Events Center against #3 seed Mars and Gallagher hopes he and his teammate have one more magical performance left in them.
"I've been watching March Madness and college basketball since a real young age. For it being my first year and getting a chance to be a real contributor and making a difference really means a lot to me. Us getting to where we're at is really a blessing."
Considering he's only a freshman, this run by Laurel Highlands might not just be a year thing. Despite being so young, Gallagher welcomes the pressure and fact that he has the bullseye on his back every game from opposing coaches.
"This all started developing in the 6th grade when I played AAU and it took me a bit to adjust to it" says Gallagher. "I know all the eyes are on me and other teams try to focus on me every game but my teammates are doing a great job. Everyone on our team has a role and they're doing it really well right now."