Football or Basketball? For Rodney Gallagher the Answer Could be Both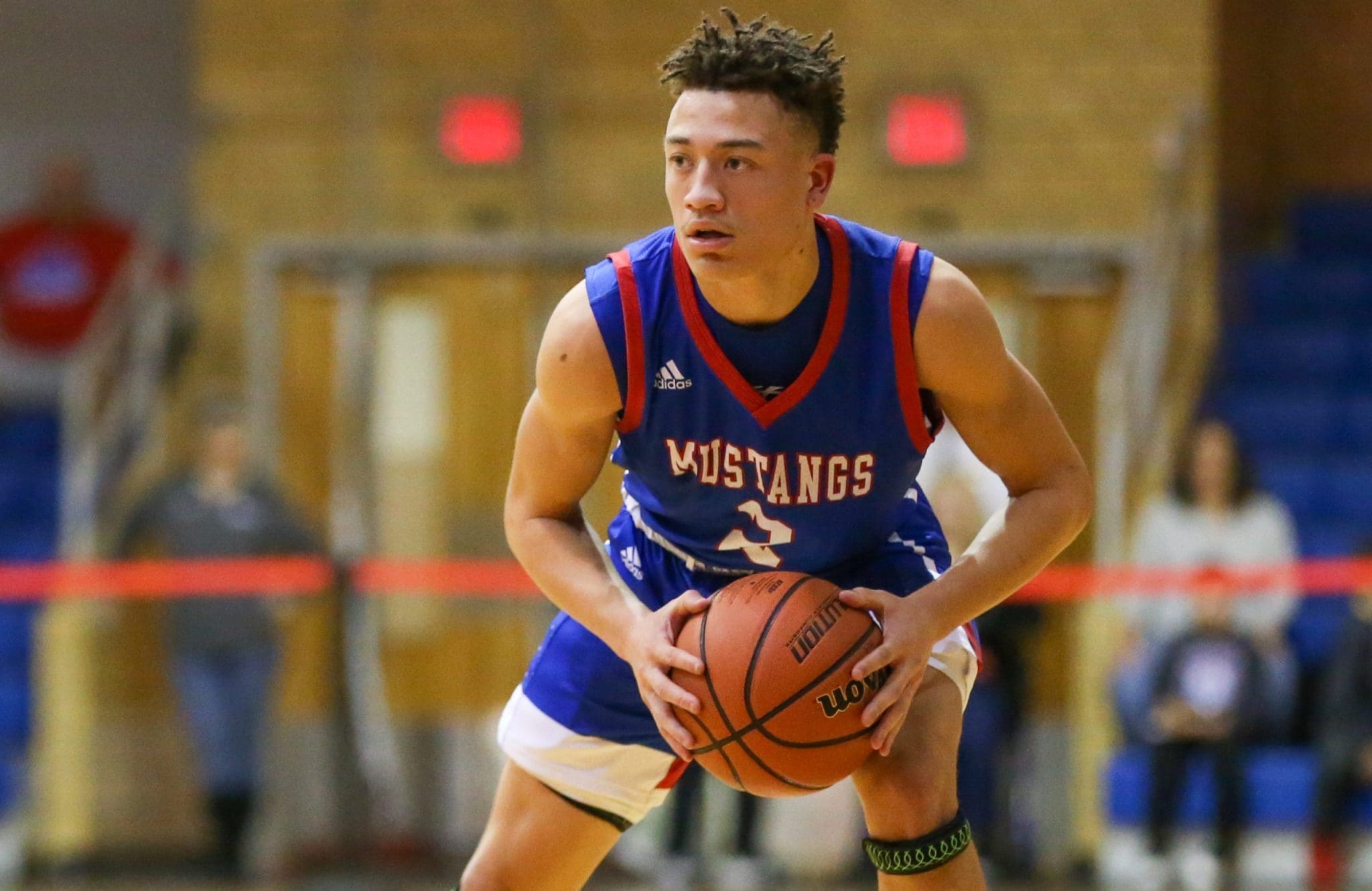 Up until a couple days ago, most sports fans in Western Pennsylvania knew Laurel Highlands freshman Rodney Gallagher primarily as a basketball phenom.
That all changed two days ago when Gallagher received his first Power 5 offer from James Franklin and Penn State, which was followed by an offer from Pat Narduzzi and the Pitt Panthers.
Considering he's already received an offer from Jeff Capel and that he's only a freshman, it's safe to say that it'll be an interesting next few years covering the burgeoning athletic career of Rodney Gallagher.
"The last couple of days have been just amazing," Gallagher told Pittsburgh Sports Now. "With basketball probably being done since we won't be playing again this year, the fact that I got these two huge football offers that really mean a lot to me and the fact that I'm only a freshman, it's a huge blessing."
Gallagher found about the big news on Thursday from his father following a afternoon workout.
"Coach Narduzzi contacted my dad and wanted me to call him so we got on a three-way call. He then told me how he watched my film and loved what he saw and wants to do his best to keep the local stars at home and he then extended me a full offer."
"It was a great moment because I've been watching Pitt since I was a kid," said Gallagher. "Coach Narduzzi is great coach and the way he's developing his players is impressive and they're probably going to have a real successful year this upcoming season."
Gallagher made headlines this season by leading Laurel Highlands to a WPIAL Championship but was a bit of an unknown in terms of his football abilities. Did receiving two major offers as a freshman surprise him at all?
Congratulations @RodneyGallaghe6 on offers from @PennStateFball and @Pitt_FB. So which play is better from his freshman season? @WPIAL_Insider @wpialsportsnews pic.twitter.com/ocpYG4O3GM

— Coach Kolesar (@CoachKolesar) April 16, 2020
"Yeah, it surprised me some but with me working hard and the time I put in that most people don't see, I guess all of that work is paying off in the form of attention and offers. I still have three more years so I still have a lot more work to do and things to accomplish," said Gallagher.
Now for the question that Gallagher will be asked a ton over the next three years, which sport will he choose to play in college: football or basketball?
"I'm actually looking forward to playing both in college most likely. If I get the opportunity to play both, which Pitt is giving me the chance to do, I'm definitely going to do it and look forward to it. That's most likely what I'm going to do but in the end, I'll do what's best for me and my family. That's what I'm thinking right now."
"Coach Narduzzi told me that he's already talked to Coach Capel about me and they both want me to come to Pitt very badly and that they'll both be on me," said Gallagher.
The last WPIAL athlete to receive an offer from both the Pitt basketball and football programs was Terrelle Pryor, which is a fact that Gallagher was well aware of.
"I've been watching him since a very young age and I've had the chance to get to know him. He was friends with a family that I played young kids baseball with and he used to come to some if our games. I actually have a little Jeannette football helmet. To be in the same situation and same shoes as him is just another dream come true. I just hope that one day I can become as good as him, one day be a pro like him and hopefully I can make a big impact on Western Pennsylvania."