A-10's McGlade Admits Fate Of Fall Sports Season Unknown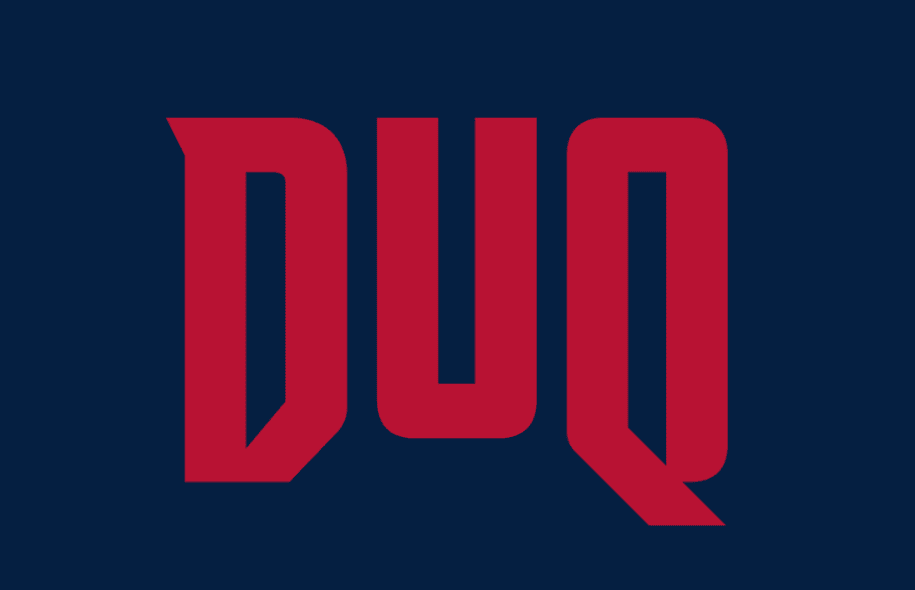 PITTSBURGH — As Atlantic 10 Commissioner Bernadette McGlade met with reporters via a Zoom Conference Call Monday afternoon, she explained that the conference does not know when or if fall sports would resume as information continued to come regarding COVID-19.
Already basketball and other winter sports seasons ended and spring sports ended before they truly were able to start. Senior student-athletes in the spring sports were previously granted an additional season of eligibility by the NCAA.
The decision regarding the status of fall sports of course would impact all of Duquesne's student-athletes on those teams which are: men's and women's cross country, football, men's and women's soccer and volleyball.
"Time is of value and I think the good thing is we are only at April 27 right now, so we have time before our fall student-athletes would come back to campus and start training," McGlade said. "The bad news is that it is April 27 and we still don't know if teams will be able to come back and get on campus in July or early August. It's a double-edged sword. We will still have our spring meetings virtually, they happen to be early this year, May 12 and 13. We've got a couple of weeks before we make those decisions, but we also have put meetings on the books every week all the way through the summer, because we are relying on the decisions of higher-ed as well as our national health experts and our state health experts as to what's going to be allowable."
One thing the Atlantic 10 has a bit more luxury towards is time to make a decision. Though there is not as much of it as people think, it is not a 24-48 hour window which was what happened in March when the A-10 Championships were cancelled after one day of competition and mere moments before VCU and Massachusetts were set to tip off.
If colleges and universities were to open with no changed timeline, student-athletes who competed in fall sports would return to campus anytime between mid-July and the start of August meaning there is slightly less than three months before that would occur.
At this point, student-athletes across the country are at differing training levels based on what is available to keep them in playing shape. Even so, time will be needed to have rigorous training and practices on campus in order to safely be prepared for a potential fall season.
In Pennsylvania, Gov. Tom Wolf has slowly started to lift restrictions with golf courses among those activities set to re-open on Friday.
McGlade outlined the potential plans for the fall sports season with of course the ideal option be have all of this work be for naught because students are able to attend school at the regularly scheduled time.
If the fall semester does not start on time, the conference would seek to condense the schedule accordingly. The condensed schedule would be in recognition of social distancing as much as time to train and practice.
The proposed reduction of schedule would be an estimated 25% of conference play.
A reduction in the schedule would also allow for the conference championships to still occur and provide a finality to the season for all student-athletes.
McGlade also recognized that in a reduced-schedule season, if the NCAA Championships were to remain intact, the A-10 could either make its regular-season champion the automatic qualifier or perhaps offer its own version of the Final Four with the four teams which performed best in the regular season squaring off in respective semifinals and finals.
The latter of these two options would be the preferred of the two from McGlade as it would allow for some form of a conference championship which helps the student-athlete experience, especially from senior student-athlete's perspective.
If there is no fall semester, then the conference has started to look at logistic to see if having those sports contested in the spring would work while also holding its winter sports conference championships as well.
From a Duquesne perspective, the football, men's and women's soccer and lacrosse teams all use Rooney Field while men's and women's basketball and volleyball held practice sessions at the Power Center with all of the teams having to share a makeshift gym last season.
Duquesne Director of Athletics David Harper wrote to donors recently stating that construction on the UPMC Cooper Fieldhouse was again given the green light which is good news if indeed the affected seasons were to be held and would also provide more space for all sports on campus.
Still with social distancing there always is the potential for a smaller venue than those which A-10 events are held, though that decision will be made in due time.
With the reduction of conference games, there would be a natural concern about travel, especially since McGlade considers the Atlantic 10 "a flight conference", specifically with its Olympic sports.
McGlade has kept the idea of having a regionalized schedule on the table where teams would face those in closer proximity to them and also have similar events with nearby programs from other conferences which would allow schedule to fill out.
There would be a lot of moving parts which would have to factor into and McGlade did state that you can only condense a schedule so much, even with the NCAA likely to be more lenient on its bylaw concerning the minimum number of contests which need to occur in a season.
One other thing to consider when comprising a fall sports plan is the fact that each state is likely to handle its re-opening differently. The Atlantic 10 has schools in nine states plus Washington D.C. and the time frame for each is likely to be different.
McGlade stated if some of its membership is not ready to play then accommodations will need to be made with the idea of everyone returning healthy in a year's time.
It has been a long month for the Atlantic 10 Conference which began before that when its staffers traveled back to Newport News, Va following the cancellation of its men's basketball championship. From there each staffer went into self-quarantine and have been working hard at their respective homes since.
The conference has also reached out to administrators, coaches and even student-athletes as well during this time and McGlade expressed that there is a sense of confidence the membership has in A-10 administration.
"We're not rushing to make any decisions, but we have several pathways and contingency plans to cover all of the bases," she said. "We don't want to be in a crisis mode. When decisions are made, we want to have A, B and C still in play and take some off the table that are no longer relevant."
McGlade also recognizes that there are 32 NCAA Division I conference commissioners and each participates in a weekly phone call where ideas and plans are exchanged and then all participate in another call with NCAA legal council and spokespeople.
Most of the major conference cancelled its respective men's basketball championships in mere minutes and that level of communication has clearly remained if not strengthened.
"The commissioners in conjunction with our governing boards, we're the decision-makers with whether our fall regular seasons get started, when and how," said McGlade. "The NCAA really doesn't come into play until the postseason. It's been extremely valuable and we have shared a ton of information and our contingency plans. It has been very organized since March 12."
While much of the above impacts all of the student-athletes, not as much is mentioned on the seniors who this most impacts as the potential is still there for no season and if post-graduation plans were already made, their playing careers may already be over.
The past month has been a tough pill to swallow and seniors certainly are anxiously awaiting what decisions lay ahead.
Still the past several weeks have placed many things in perspective and McGlade believes COVID-19 has forced everyone to mature and grow.
"It is so important for everyone to realize, there is great disappointment in losing your senior year," she said. "I still feel the anguish I felt when we had to stop the men's championship at Barclays and not to have spring sports. At the end of the day, more than 50,000 lives have been lost in the United States alone and that puts things into perspective very quickly. We're going to do whatever we can to make it up to you, there is an opportunity to have your year of eligibility renewed. If you can take advantage of that, great, but don't let it be negatively impacted if your final season is cut short."