Duquesne Men's Basketball Game at George Mason Postponed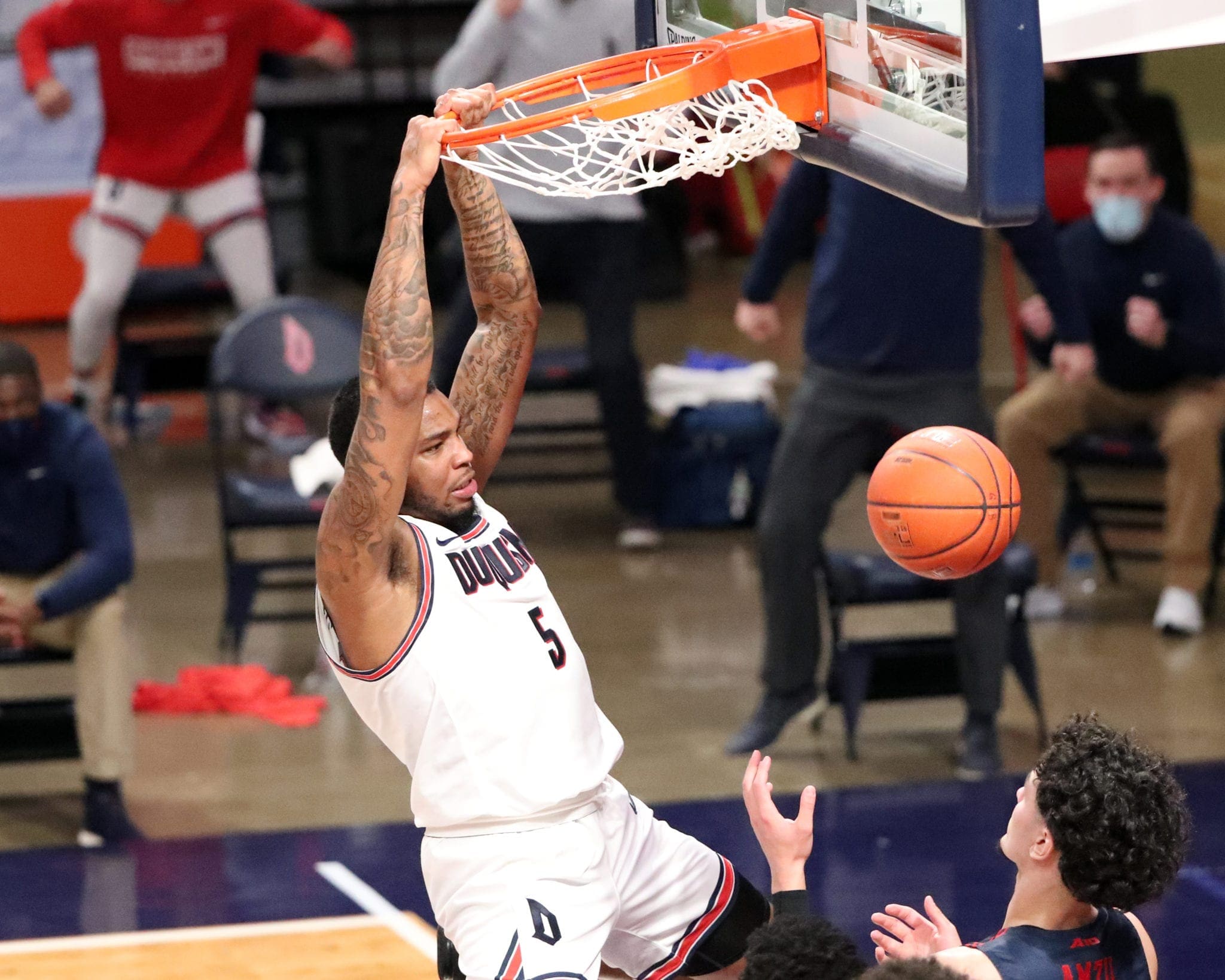 COVID-19 has wiped out another Duquesne men's basketball game.
The Atlantic-10 has announced that Duquesne's game at George Mason scheduled for Saturday has been postponed due to COVID-19 issues. The two schools will work with the A-10 in order to attempt to reschedule.
Duquesne basketball on Pittsburgh Sports Now is sponsored by The Summit Academy: setting young men on the path to a better future.
Duquesne (7-6, overall, 6-5 A-10) also had their game this past Sunday vs. VCU postponed. This now becomes the seventh Duquesne game this season that's been either canceled or postponed due to COVID-19.
The next game for Duquesne is scheduled to take place Wednesday, February 17 at Davidson. If that game occurs, the Dukes will have been off for 15 days, with their last game taking place on February 2 vs. Dayton.
CURRENT A-10 STANDINGS:
St. Bonaventure: 8-2
VCU:  7-2
Davidson: 6-2
UMass: 6-2
Richmond: 4-2
Dayton: 7-5
Duquesne: 6-5
Rhode Island: 6-7
La Salle: 5-8
George Mason: 4-6
George Washington: 2-3
Saint Louis: 1-2
Fordham: 2-9
St. Joseph's 0-9