Duquesne's Marcus Weathers Named Second Team All-Atlantic 10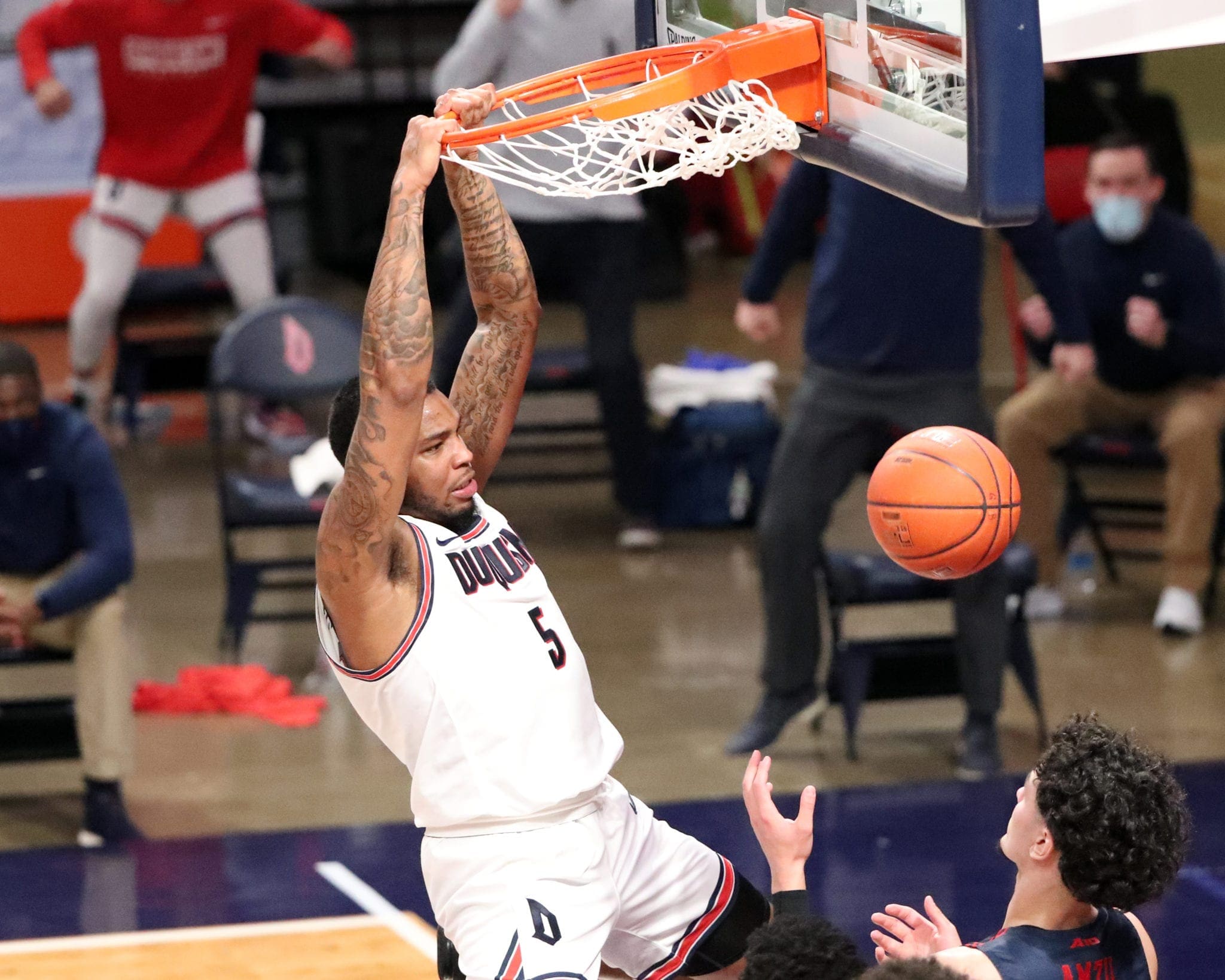 Marcus Weathers was Duquesne's best player this past season and the conference coaches thought he was one of the best in the Atlantic 10 as well.
It was announced on Wednesday that Weathers was voted on by the coaches to the All-Atlantic 10 Second Team. This was the second consecutive season that Weathers received this honor, which hasn't happened often for a Duquesne player.
Duquesne basketball on Pittsburgh Sports Now is sponsored by The Summit Academy: setting young men on the path to a better future.
The senior forward becomes Duquesne's first two-time all-conference pick since Damian Saunders in 2011. In the history of Duquesne's program, this has happened only nine times: (Weathers, Damian Saunders (2007-11), Bryant McAllister (2005-06), Wayne Smith (2000-02), Mike James (1996-98), Derrick Alston (1992-94), Rick Suder (1985-86), Emmett Sellers (1984-87) and Bruce Atkins (1981-82).
Weathers led the Dukes in scoring with 15.3 points per game and 7.7 rebounds, while also registering five double-doubles this season.
Since transferring from Miami (Ohio), the Kansas native scored 1,014 points in 79 games with Duquesne.
The question now is did Weathers play his last game in a Duquesne uniform? Although he is a senior, he has the option to return for another season but hasn't made a final decision on his future. If he chooses to return, that would strength Duquesne's roster and chances in the Atlantic-10 next season.