The Frank Walker Law/PSN Daily Notebook: March 13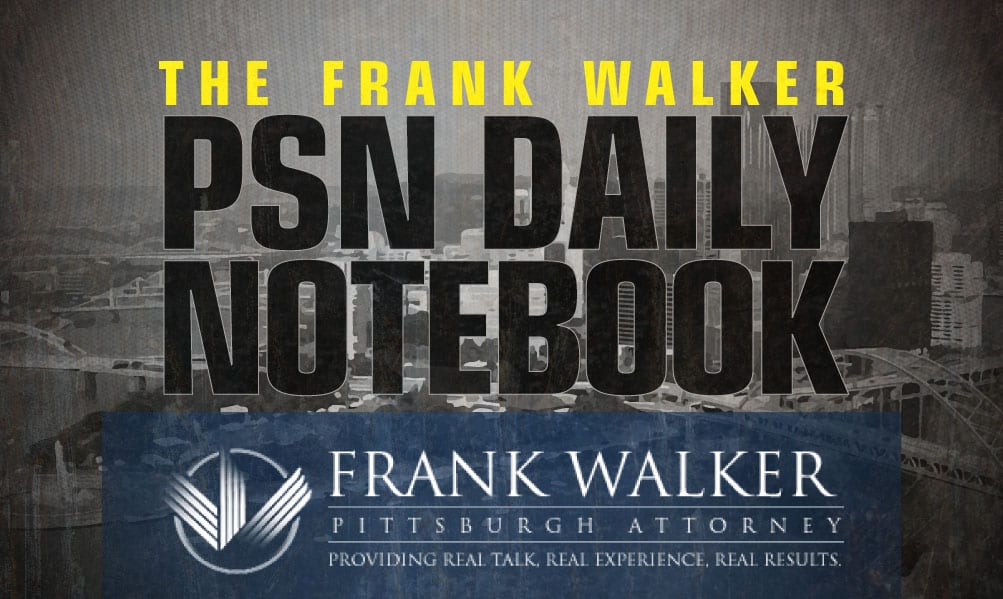 The PSN Daily Notebook is sponsored by Frank Walker, one of Pittsburgh and West Virginia's most respected criminal defense and injury lawyers. Mr. Walker has offices in Pittsburgh and Morgantown and has been named one of Top 100 National Trial Lawyers and is rated a perfect 10.0 Superb by Avvo for ethics, experience and results. To reach Mr. Walker, you can call 412-532-6805 or go to his website frankwalkerlaw.com. For real talk, real experience and real results, contact Frank Walker Law.
Update (8:29 PM)- 
**2023 wide receiver Chris Snyder Jr. from San Diego, California, picks up an offer from Brennan Marion and Pitt. Snyder (6'0", 175 lbs) also holds offers from Oregon, San Diego St and UNLV.
405lbs 💪🏾🏁 pic.twitter.com/Np3y6wQBTd

— Chris "Boom" Snyder Jr (@chr1zzss) November 7, 2020

Update (3:13 PM)-
**Sophomore wide receiver Dallas Sims (6-3, 190 lbs) from Clearwater Academy in Clearwater, Florida picks up an offer this afternoon from Brennan Marion and Pitt. This becomes Sims second D-1 offer with the other coming from Iowa State.
Update (11:09 AM)-
**This morning, Brennan Marion and Pitt extend an offer to freshman wide receiver Ryley McIntosh from Ocean Lakes High School in Virginia Beach, Virginia. This becomes McIntosh's second D-1 offer, with the first coming from Maryland. Ocean Lakes High School was a big recruiting spot for Pitt last season as they landed 3-star wide receiver Myles Alston and 4-star linebacker Naquan Brown.
@Ryley1k FRESHMAN WR. Check out this tape‼️ #NPB https://t.co/aOwF5uPmSA

— Coach Alston (@CoachAlstonOL) March 8, 2021
The kid @Ryley1k is gonna be a problem pic.twitter.com/odyZcoYEtB

— Lamar Lane (@LamarLane9) March 13, 2021
Update (8:15 AM)-
Darcy Walsh played the hero in OT as RMU earned a game-one win over Niagara Friday night! #RMUnite | 🔵🏒🔴https://t.co/zio1nq1EeB

— RMU Men's Hockey (@RMUMHockey) March 13, 2021

Update (8:12 AM)-
A crowning of area champions tonight:

WPIAL Basketball
-Upper St. Clair Boys
-Canevin Boys
-Beaver Girls
-Neshannock Girls

PIAA Wrestling
-Joey Fischer (South Park)
-Grant Mackay (Laurel)
-A.J. Corrado (Burrell)
-Rune Lawrence (Frazier)
-Dayton Pitzer (Mt. Pleasant)

— Ryan Recker (@RyanRecker) March 13, 2021