Former Pitt Star Jason Pinkston among Seton LaSalle Football Coaches Suspended for Recruiting Violations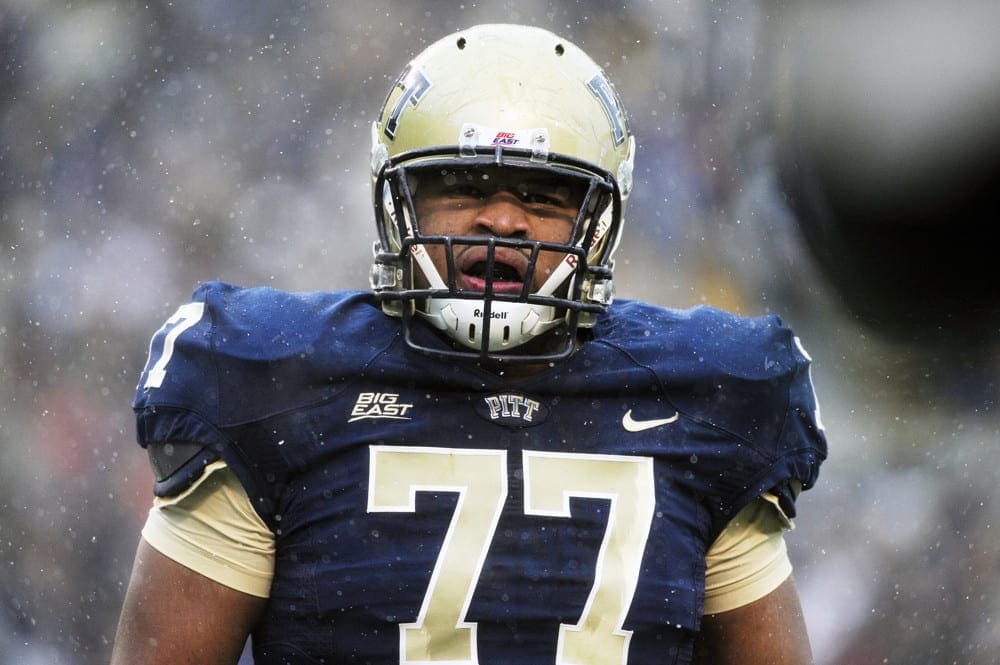 The WPIAL placed a one-year suspension on Seton LaSalle head coach Mauro Monz and offensive line coach Jason Pinkston on Wednesday for violating PIAA recruiting rules after holding a hearing on Tuesday that was closed to the media. Chris Harlan of the Trib first broke the news via Twitter.
In addition to the coach suspensions, Seton LaSalle's athletics program has been placed on probation until June 30, 2023. The violations were alleged by four districts: Bethel Park, Brownsville, Canon-McMillan and McGuffey. The WPIAL panel voted unanimously to punish the program, and WPIAL executive director Amy Scheuneman told the Tribune-Review this is unlike anything she has seen in her 10 years on the board.
The #WPIAL has suspended Seton LaSalle football coaches Mauro Monz and Jason Pinkston for one year #HSSN https://t.co/LvNSnuQPJJ

— Chris Harlan (@CHarlan_Trib) March 31, 2021
Monz, Pinkston, and assistant coach Will Dodson were present at the hearing, although Dodson was not punished. Monz, who played defensive back for Seton LaSalle and Duquesne, was hired by the school in November following the retirement of Mike Zmijanac. Monz was previously a head coach at Carlynton.
Pinkston, a Baldwin and Pitt graduate, played in the NFL as a left guard for three seasons with the Cleveland Browns. He also joined the Rebels in November as an offensive line coach.