The Frank Walker Law/PSN Daily Notebook: April 3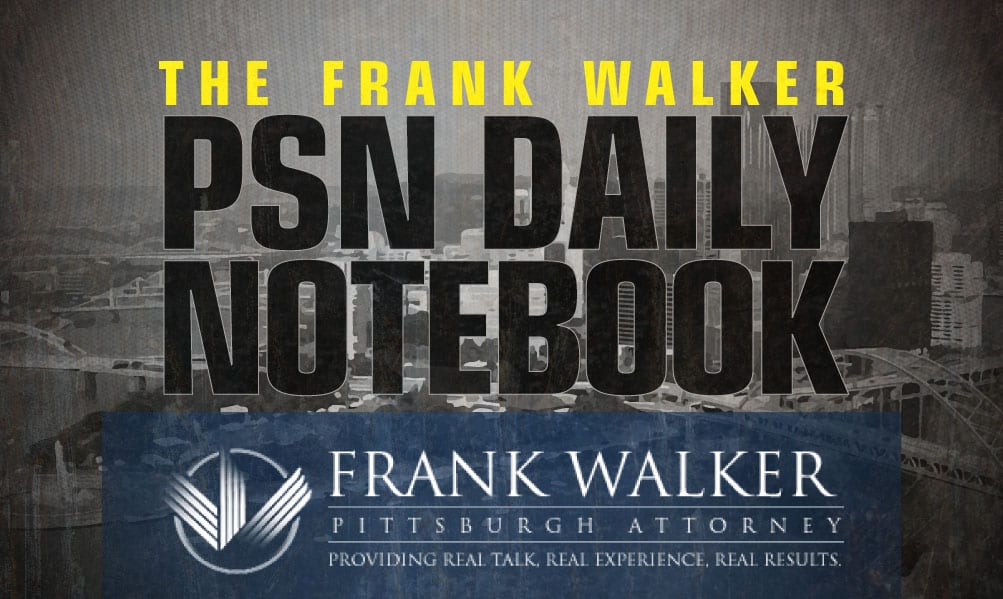 The PSN Daily Notebook is sponsored by Frank Walker, one of Pittsburgh and West Virginia's most respected criminal defense and injury lawyers. Mr. Walker has offices in Pittsburgh and Morgantown and has been named one of Top 100 National Trial Lawyers and is rated a perfect 10.0 Superb by Avvo for ethics, experience and results. To reach Mr. Walker, you can call 412-532-6805 or go to his website frankwalkerlaw.com. For real talk, real experience and real results, contact Frank Walker Law.
Update (8:26 AM)-
Leon Ayers III's relayed to me he's also heard from Iona, Bowling Green, Indiana State, Duquesne recently.

UMKC offered Ayers as well. https://t.co/Dgtp5vkG8D

— Sean Paul (@Sean02MTM) April 4, 2021
Update (6:54 PM)- 
**The 9th D-1 offer comes today for Thomas Jefferson 2022 OL/DL Nick Bryan.
After many conversations and phone calls I'm happy to announce my 9th Division 1 offer to play for Marshall University and the Thundering herd!" #Thunderingherd @HerdFB @RecruitTheHerd @CoachEMorrissey @tcramsey19 @CoachVillagrana 🟢⚪ pic.twitter.com/gXtImFzyB2

— Nick Bryan (@NickBry46357328) April 3, 2021

Update (1:05 PM)-
Pitt transfer Xavier Johnson tells ESPN his final four schools are Baylor, Houston, Indiana and St. Joseph's. Averaged 14.2 points and 5.7 assists this season.

— Jeff Borzello (@jeffborzello) April 3, 2021
Update (10:55 AM)- 
**For the second time this morning, Pitt offers a player from Columbia High School in Lake City, Florida. Brennan Marion offers 2023 outside linebacker Jaden Robinson (6'2", 210), who also holds offers from Notre Dame, South Carolina, Virginia Tech and Cincinnati.

Update (10:44 AM)- 
**Pitt extends an offer to 2023 cornerback Amare Ferrell (6'1", 190) from Columbia High School in Lake City, Florida. Ferrell received the offer from Brennan Marion and holds offers from Arizona, South Carolina and Cincinnati.