Pitt Commit Judah Mintz Ranked in ESPN 100, Slightly Falls in 247 Sports Rankings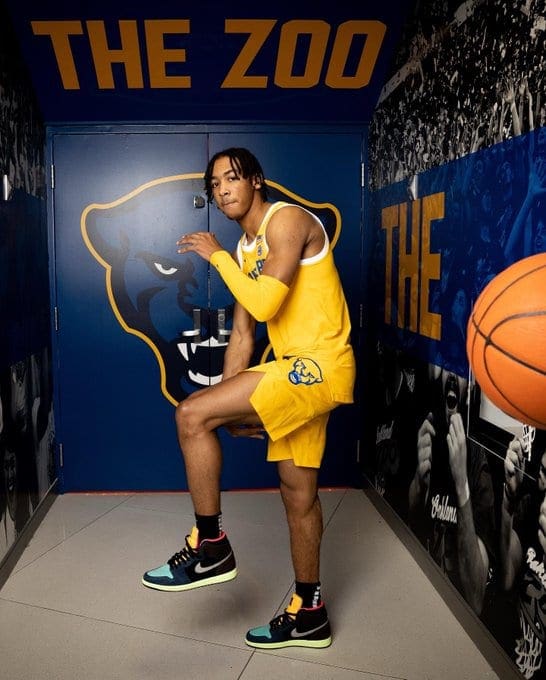 On Tuesday, both ESPN and 247 Sports released updated rankings, featuring Pitt commit Judah Mintz as well as a number of other Pitt targets.
ESPN released its updated ESPN 100 rankings for 2022 prospects, its ESPN 60 rankings for the 2023 class, as well as ESPN 25 for the 2024 class, and 247 Sports also released another edition of its Top247 rankings.
247 Sports
Mintz, who committed to Pitt on June 18, was initially ranked in the top 100 only by 247, who ranked him at No. 83 in the nation at the time of his commitment to Pitt.
The new updated @247Sports 2022 Rankings have seen quite a bit of movement. Some prospects leapt into five-star status while others are toeing the line.

Who were the top ten risers and what warranted the big bumps? || Story: https://t.co/HuFt1Jz0MY pic.twitter.com/8Vir8szGXL

— Travis Branham (@TravisBranham_) June 30, 2021
Now, Mintz is ranked as the No. 85 prospect in the nation, dropping two spots since his commitment. According to the 247 Sports Composite, Mintz is now ranked at No. 103.
ESPN
Paul Biancardi, Adam Finkelstein, and the rest of the basketball recruiting guys at ESPN have Mintz as the No. 86 prospect in the nation.
http://www.espn.com/college-sports/basketball/recruiting/playerrankings/_/class/2022
Both 247 and ESPN have Mintz ranked higher than Rivals, who has the Washington D.C. native ranked as the No. 103 prospect in the country.