Pitt Commit Judah Mintz Looking Like Capel's Highest Ranked Recruit at Pitt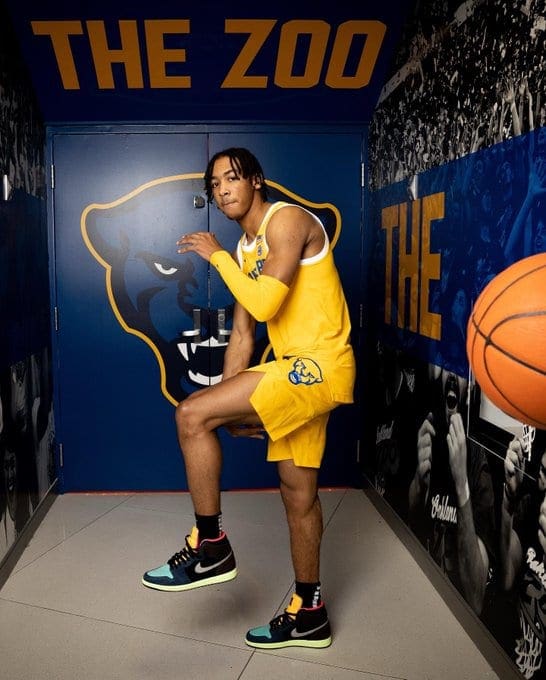 At the time of Judah Mintz's commitment to Pitt back in mid-June, he was ranked as the No. 101 player in the nation according to the 247 Sports Composite, which would make him the third-highest player recruited by Capel in his time at Pitt behind John Hugley (99) and Trey McGowens (95).
Now, after popular recruiting databases used by Rivals and ESPN have come out with new rankings, Mintz is starting to look like he is going to be the highest ranked recruit that Capel has brought in to Pitt.
In the new Rivals rankings, Mintz shot up 35 spots and was ranked as the No. 68 prospect in the class of 2022, his highest ranking to date. On Wednesday, with the release of new ESPN rankings, Mintz blew that number away once again.
Updated recruiting rankings from @PaulBiancardi and @AdamFinkelstein …

2022 ESPN 100: https://t.co/wutaQt3Cno
2023 ESPN 60: https://t.co/bQn5XhOid5
2024 ESPN 25: https://t.co/D9hnCmGESR

— Jeff Borzello (@jeffborzello) September 1, 2021
In the new ESPN 100, the four-star prospect Mintz came in all the way up at No. 43 in the nation. While PSN is unsure whether or not 247 Sports' Composite has updated since those ESPN rankings, Mintz is now sitting at No. 67 on that list as well.
To dive deeper into Mintz's on and off-the-court reputation, take a look at what his coaches and teammates had to say about the electrifying DMV guard.
What's It Like to Coach, Play With Judah Mintz? Coaches, Teammates Weigh in