The Frank Walker Law/PSN Daily Notebook- February 21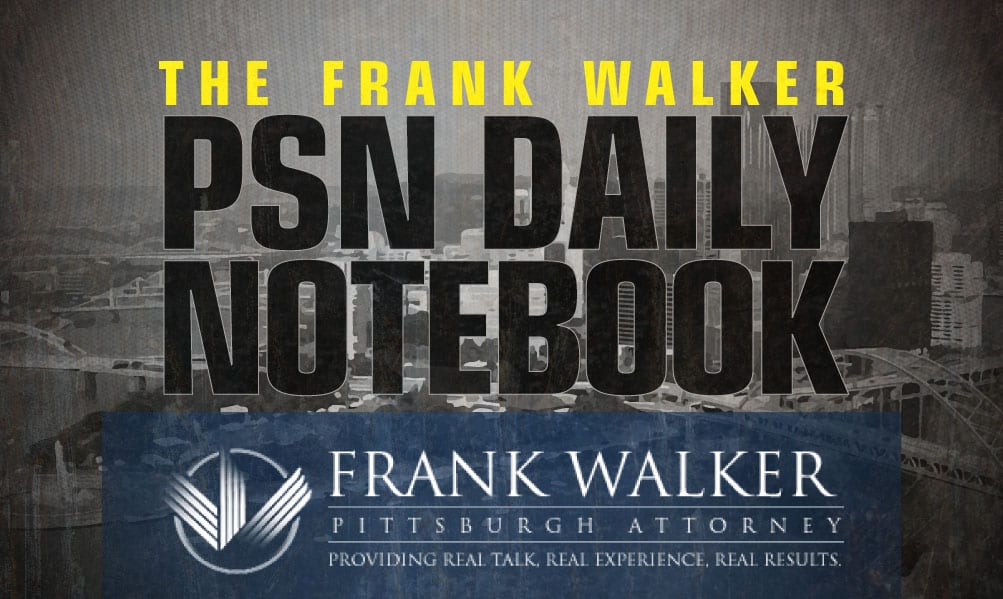 The PSN Daily Notebook is sponsored by Frank Walker, one of Pittsburgh and West Virginia's most respected criminal defense and injury lawyers. Mr. Walker has offices in Pittsburgh and Morgantown and has been named one of Top 100 National Trial Lawyers and is rated a perfect 10.0 Superb by Avvo for ethics, experience and results. To reach Mr. Walker, you can call 412-532-6805 or go to his website frankwalkerlaw.com. For real talk, real experience and real results, contact Frank Walker Law.
Update (2:56 PM)- 
**Robert Morris basketball extends an offer to 2022 shooting guard Ben Krystowiak from IMG Academy in Florida. This is Krystkowiak's first D-1 offer.
IMG Academy Academic's Ben Krystkowiak 👀 pic.twitter.com/uEKGogzzJ3

— Alex Popp (@coachalexpopp) December 5, 2021

Update (1:12 PM)- 
**Robert Morris extends an offer today to 2023 point guard Cian Medley from Camden, New Jersey. Medley also holds offers from Siena, St. Peter's, Drexel, Rider, St. Francis (PA), Fairfield and Manhattan.
Philly Live 1 pic.twitter.com/qdKVz5snws

— CianMedley (@treyballc) June 22, 2021

Update (9:37 AM)- 
**Ryan Manalac extends an offer today to 2023 tight end Anthony Miller Jr., from Duluth, Georgia. Miller (6'6", 240) also holds offers from Duke, Appalachian State, East Carolina, UAB, Central Florida and South Carolina.
Chapter 3 Finished 📖@RecruitGeorgia @247fbrecruiting @gobigrecruiting @RecruitDuluth @MVPreps @On3Recruits @Mansell247 @ChadSimmons_ @ErikRichardsUSA @Coach_Cam_Jones @EliteRawTalent @EliteGARecruits https://t.co/cYZ38M0gN9

— Anthony Miller Jr. (@milleranthony11) November 20, 2021
Update (9:25 AM)-
Congratulations, Pittsburgh Obama girls basketball team, for winning the 2022 City League Basketball Championship! #PPSProud @PGHCityLeague pic.twitter.com/G2oRetmYeO

— Pgh Public Schools (@PPSnews) February 20, 2022