The Frank Walker Law/PSN Daily Notebook- March 8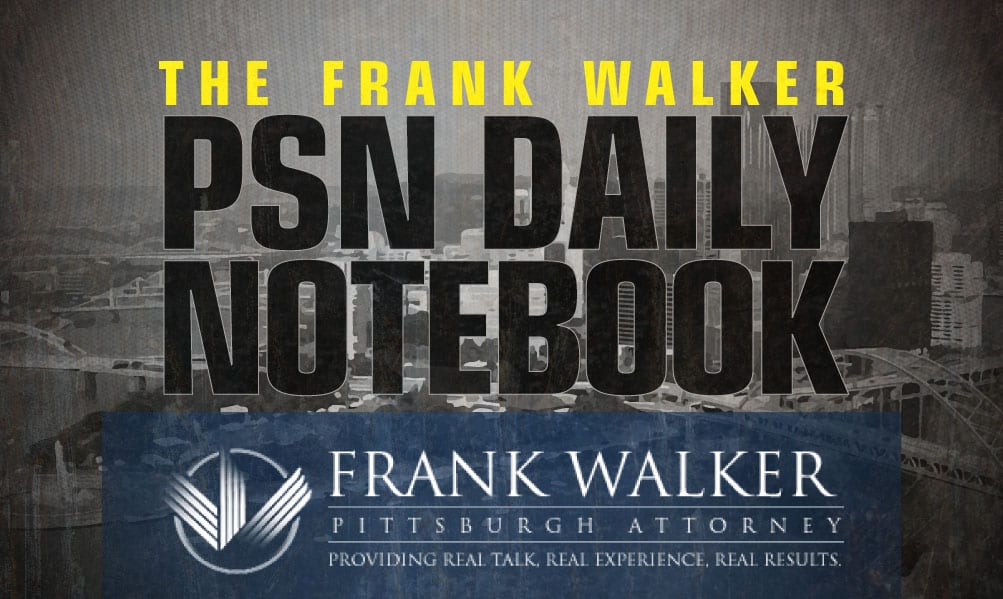 The PSN Daily Notebook is sponsored by Frank Walker, one of Pittsburgh and West Virginia's most respected criminal defense and injury lawyers. Mr. Walker has offices in Pittsburgh and Morgantown and has been named one of Top 100 National Trial Lawyers and is rated a perfect 10.0 Superb by Avvo for ethics, experience and results. To reach Mr. Walker, you can call 412-532-6805 or go to his website frankwalkerlaw.com. For real talk, real experience and real results, contact Frank Walker Law.
Update (7:46 PM)- 
**Robert Morris basketball extends an offer tonight to JUCO standout 6'8" Forward Doctor Bradley from Salt Lake CC. Bradley is originally from Gardena, California. Along with Robert Morris, Bradley holds offers from Pacific, Cal State Fullerton, South Dakota, Florida International, Florida Atlantic, Coastal Carolina, Tulsa and Wichita State.
Ya'll ready for The D.O.C., The Doctor, the Diggy Doc?

📝One of the top unsigned JUCO talents in the nation
📝Freakishly athletic at 6'8 & 195 LBS
📝29-1 Regular Season Record
📝15+ offers & a ton of interest from top tier programs

⬇️ @nolimitdoc35 🚀https://t.co/FqF4xLTSdK pic.twitter.com/lSIytuCOyO

— Next Ones (@NXT1S) February 22, 2022

Update (2:47 PM)- 
**2023 offensive tackle Jonas Mann (Pickerington, Ohio) will make an unofficial visit to Pitt on April 5. Mann (6'7", 270) holds offers from Akron, Kent State and Toledo.
Jonas Mann Pickerington North (OH)
Offensive Line
6'7"
258 lbs
3.6 GPA
Class of 2023
Check out my highlight – https://t.co/Biq53Bkove

— Jonas Mann (@jonasmann_) November 16, 2021

Update (10:58 AM)-
Top 50 Big Board 1.0 https://t.co/pPDdCBx9U1

— Chris Trapasso (@ChrisTrapasso) March 8, 2022
Update (8:59 AM)-
Thomas Jefferson 2023 DE @Jordanmayer33 https://t.co/7MUU364HSX

— mike vukovcan (@mvukovcan) March 8, 2022
Update (8:10 AM)-
The more you watch Pickett the more you like Pickett https://t.co/BGlem5BV6o

— Dan Orlovsky (@danorlovsky7) March 8, 2022