Former Baldwin and Pitt Star Jason Pinkston Hired as Central Catholic OL Coach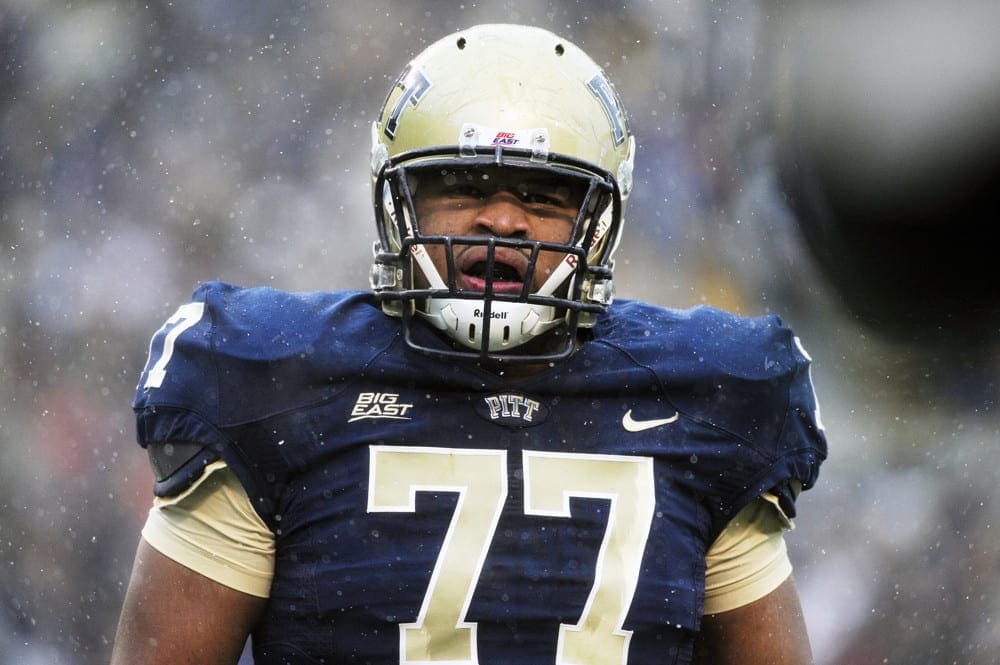 Former University of Pittsburgh and NFL offensive lineman Jason Pinkston is the new offensive line coach at Central Catholic High School in Pittsburgh. The former Cleveland Brown announced the move on Twitter earlier today.
I am incredibly excited to announce I have accepted the Offensive Line coaching position with Central Catholic. I'm looking forward to working with and developing these young men into their best potential both on the field & off the field! @PCC_FOOTBALL #RollVikes

— Jason Pinkston (@JasonPinkstonOL) April 26, 2022
The news comes approximately a year after he was suspended at Seton LaSalle for recruiting violations alleged by four other schools. Along with head coach Mauro Monz was suspended for a year while the athletic department was put on probation until 2023. Luckily for Pinkston, Central Catholic is a private school so he'll be able to recruit potential athletes.
Pinkston was born and raised in Pittsburgh, Pennsylvania though he attended Baldwin High School and not Central Catholic. The offensive guard played college football for his hometown Pitt Panthers from 2007-2010.
He had success while at Pitt, especially during his junior season. During his junior year in 2009 he was named to the first-team All Big East by the conference's coaches and a second-team All American by SI.com and Rivals.com.
Pinkston was a fifth-round draft pick of the Browns, rival to his hometown Pittsburgh Steelers. He started all 16 games in his rookie season at left guard and was set to return to start for the Browns throughout 2012, but a blood clot in his lung forced him to an early retirement.
Overall he appeared in 25 games in the NFL, 24 as a starter. His cousin Todd Pinkston played in the NFL as well, primarily with the Philadelphia Eagles. He spent five seasons with the Eagles, appearing in their Super Bowl loss to the New England Patriots back in 2005.