The Frank Walker Law/PSN Daily Notebook- May 13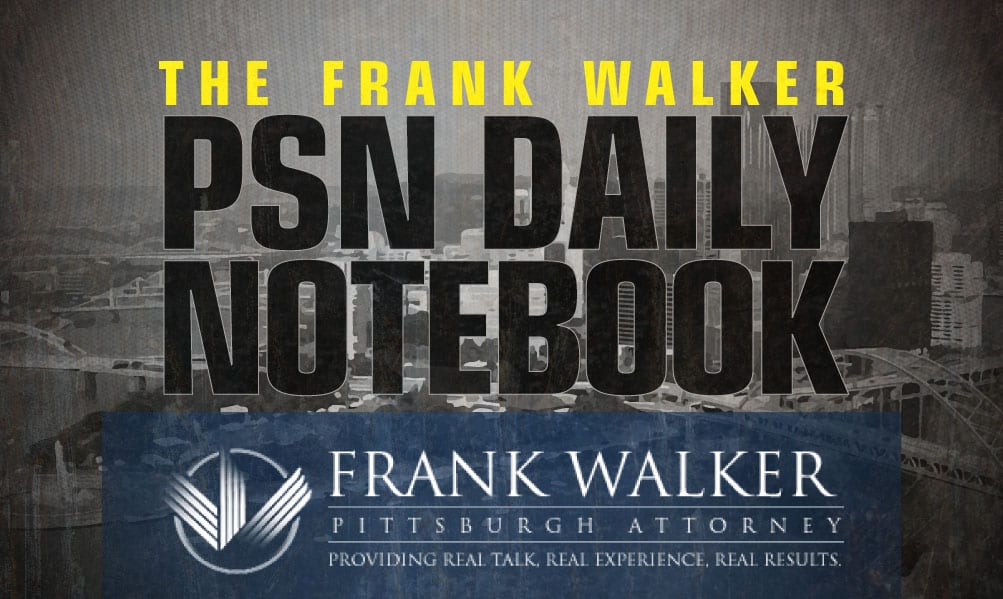 The PSN Daily Notebook is sponsored by Frank Walker, one of Pittsburgh and West Virginia's most respected criminal defense and injury lawyers. Mr. Walker has offices in Pittsburgh and Morgantown and has been named one of Top 100 National Trial Lawyers and is rated a perfect 10.0 Superb by Avvo for ethics, experience and results. To reach Mr. Walker, you can call 412-532-6805 or go to his website frankwalkerlaw.com. For real talk, real experience and real results, contact Frank Walker Law.
Update (7:56 PM)- 
**An official visit scheduled to Miami for Brashear 2023 4-star Ta'Mere Robinson.
I'll be at THE U June 2-5 for an Official Visit 🙌🏾📍#GoCanes @coach_cristobal @SabbathJoseph @CoachStrong_

— ᴛᴀᴅᴅᴇʀ ③ (@TaMereRobinson3) May 13, 2022
Update (10:24 AM)- 
**Pitt offers another junior tight end with this offer going to Logan Blake from The Hun School in Kingwood, New Jersey. Blake (6'7", 225) received the news from Tim Salem and has other offers from Rutgers, Duke and UConn.
Senior Season Highlights
6'7 215 WR/TE OLB
Conference Champs
7-3 https://t.co/r7AdlHkDb6

— Logan Blake (@loganblake_14) December 8, 2021

Update (9:11 AM)-
**Pitt extends an offer to 2024 cornerback Tayshawn Banks from Taft High School in Cincinnati, Ohio. Banks (5'11", 165) received the news from Randy Bates and holds other offers from Boston College, UConn, Georgia Tech, Kent State, Kentucky, UMass and Purdue.
Go check out my highlights from my sophomore season https://t.co/aspLUqoNmp

— Tayshawn Banks (@TayshawnBanks) November 22, 2021
Update (9:05 AM)-
**A couple WPIAL players have picked up new offers:
–Central Catholic 2024 3-star wide receiver Peter Gonzalez's latest offer comes from Joe Moorhead and Akron.
–Aliquippa 2023 defensive lineman Neco Eberhardt receives an offer this morning from Greg Gattuso and Albany.
Update (8:47 AM)-
**Pitt extended an offer on Thursday to a junior tight end. 2023 3-star recruit Julien Randolph from Independence High School in Ashburn, Virginia received an offer from Tim Salem and Pitt. Randolph (6'5″, 210) also holds offers from Vanderbilt, Air Force, Army, Coastal Carolina, Liberty, Miami (FL), North Carolina, Richmond and William & Mary.
7v7 @IndyHSFootball Spring Ball 🔥

— Julien Randolph (@JulienRandolph) April 25, 2022