The Frank Walker Law/PSN Daily Notebook- June 7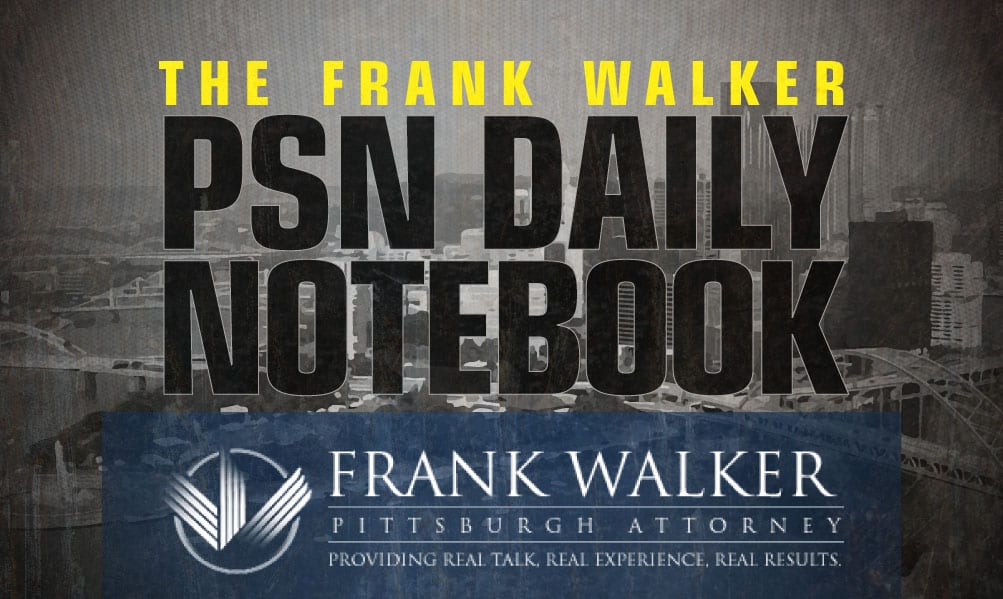 Update (8:40 PM)-
**Tonight, Pitt extends an offer to 2025 quarterback Emile Picarella from St. Joseph Catholic School in Madison, Mississippi. Picarella (6'3″, 210-pounds) holds other offers from Ole Miss, Oregon and Akron. Picarella received the offer from assistant quarterbacks coach Jonathan DiBiaso.
2024 & 2025 classes are loaded with dudes! Very excited about this bunch coming up. A lot of young talent in this group. pic.twitter.com/5OYDqK5nC8

— Wyatt Davis (@wyattdalton4) May 31, 2022
Update (11:41 AM)-
**Aliquippa 2023 defensive tackle Neco Eberhardt, Jr. received an offer today from Air Force. The 6'3″, 285-pound lineman also holds offers from Lehigh, Albany, Rhode Island and Monmouth.
Check out my highlight – https://t.co/3D6KAhXHGC

— Neco52kk (@NecoEberhardt) April 4, 2022
Update (10:53 AM)-
PSN can confirm that @Pitt_FB will not be receiving an official visit today from Lackawanna College WR Colbie Young.

— Pittsburgh Sports Now (@PghSportsNow) June 7, 2022
Pitt Defense, Getting After The QB! Love seeing us working on the Halo Rule 😂 #H2P https://t.co/tLb0CyVqBp

— Frank Cignetti Jr. (@FrankCignetti) June 7, 2022
Update (10:51 AM)-
Pitt Football, Champions Work Here! #H2P pic.twitter.com/arM6GZVp8K

— Frank Cignetti Jr. (@FrankCignetti) June 7, 2022
Update (9:03 AM)-
**On Monday night, Pitt football extended an offer to freshman quarterback Husan Longstreet from Inglewood, California. Longstreet (6'1″, 185-pounds) already holds an impressive list of early offers from Arizona State, BYU, Colorado State, Florida State, Louisville, Missouri, Ole Miss, San Jose State and UNLV.
Freshman year highlights https://t.co/eQ6D1jwlIs

— Husan Longstreet (@HusanLongstreet) December 27, 2021
Update (8:52 AM)-
**On Monday, Archie Collins and Pitt extended an offer to 2025 athlete Marquise Davis from Cleveland, Ohio. Davis now holds offers from Pitt, Iowa State and UMass.
Read n react pic.twitter.com/4MXlP9OclH

— Marquise Davis (@rlyquise) February 6, 2022
11.05 freshman pic.twitter.com/96p1IP4zqg

— Marquise Davis (@rlyquise) May 20, 2022
Around the Network
Steelers Now: Steelers Sign 4th-Round Pick Calvin Austin III to Rookie Contract
Pittsburgh Hockey Now: Molinari: Has Retaining Rakell Gotten Even Tougher?
Pittsburgh Baseball Now: The Starting Rotation Has Been Much Better of Late, and so Have the Pirates
WVU Sports Now: Courtney Ramey to Decide Between West Virginia and Arizona
Nittany Sports Now: Three Penn State Greats Listed on 2023 College Football Hall of Fame Ballot