WVU's Allotment of Backyard Brawl Tickets Officially Sold Out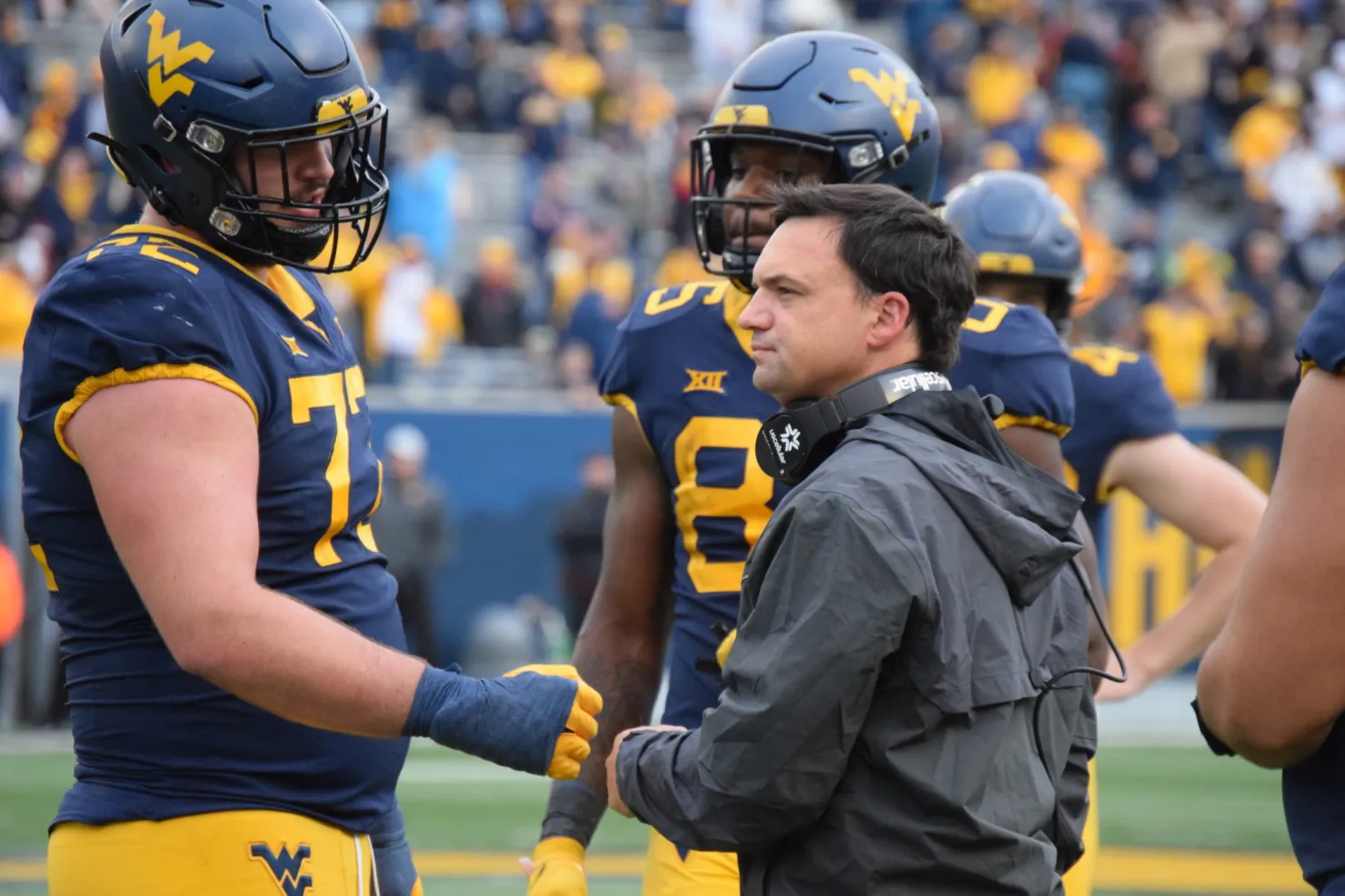 The renewal of the Backyard Brawl is just under two months away, and the hype around the return of two of the oldest rivals in college football to the gridiron continues to grow.
The Brawl is set to kickoff the 2022 college football season, a matchup set under the lights of Heinz Field on Thursday, Sept. 1. Kickoff is scheduled for 7 p.m. and those who cannot make it will find the coverage on ESPN. But if you haven't bought tickets already, it may be time.
WVU's Ticket Office announced Thursday that the Mountaineers' allotment of tickets for the game is officially sold out. If WVU fans are looking for tickets still, the University encouraged fans to look on StubHub or contact Pitt's Ticket Office.
WVU's single-game and mini-package tickets went on sale Wednesday at 9 a.m., taking just over 24 hours to sell out for the Brawl. Which goes to show the excitement of the rivalry picking back up — even if it's just a few thousand tickets.
💯 days until the new season and another championship chase begins!

9.1.22 » https://t.co/UtHX8y7cuH#H2P » #BeatWVU pic.twitter.com/QHb1HulcqR

— Pitt Football (@Pitt_FB) May 24, 2022
Pitt, however, has not yet put tickets on sale for the Brawl. While tickets for all of Pitt's other home games have been put on sale. Ticket sales for the Brawl will have an exclusive on-sale date set for Aug. 2.
Pitt has lost three consecutive Brawl matchups dating back to 2009, but the most memorable edition in recent memory came in the famous 2007 matchup when Pitt ruined WVU's season with a late-season loss to take away a national championship bid.
Pitt is 61-40-3 all-time against WVU in a series that dates back to the 1895 season. While the Brawl hasn't taken place in a while, the renewed rivalry is one of the most hyped returns of the 2022 season.
Pitt and WVU will both kickoff the 2022 season with new quarterbacks, former USC quarterbacks even. Kedon Slovis will likely start for Pitt and J.T. Daniels will start for WVU in a battle of former quarterback room members in SoCal.
The Brawl isn't just a chance for both Pitt and WVU to kick the season on a high note, but it's a chance to win the first matchup in over a decade and regain those bragging rights.
With games set from 2022-25 and 2029-32, the Brawl will be a much more relevant series than it was in the 2010s.