The Frank Walker Law/PSN Daily Notebook- July 16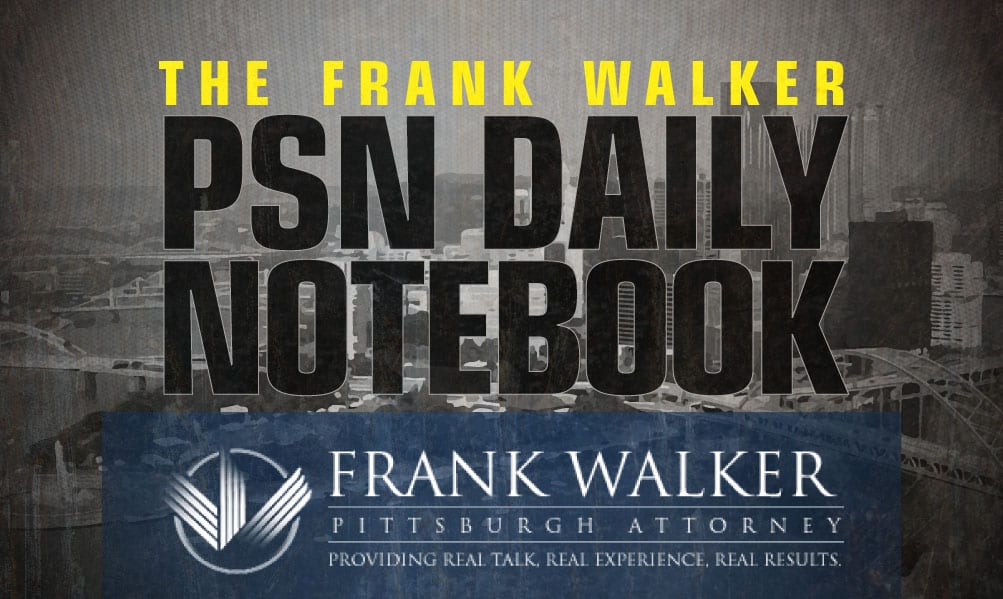 The PSN Daily Notebook is sponsored by Frank Walker, one of Pittsburgh and West Virginia's most respected criminal defense and injury lawyers. Mr. Walker has offices in Pittsburgh and Morgantown and has been named one of Top 100 National Trial Lawyers and is rated a perfect 10.0 Superb by Avvo for ethics, experience and results. To reach Mr. Walker, you can call 412-532-6805 or go to his website frankwalkerlaw.com. For real talk, real experience and real results, contact Frank Walker Law.
More Than 2 and a Half Years after First Game, Ta'Mere Robinson Picks Penn State
Update (9:10 AM)-
**On Friday, Pitt women's basketball extends an offer to freshman Grace Galbavy from Pennsburg, Pennsylvania and Philly Rise EYBL (AAU). This is Galbavy's first D-1 offer.
Blessed and honored to have received an offer from the University of Pittsburgh!! #H2P #GoPanthers pic.twitter.com/sZTwRr4nds

— grace (@GraceGalbavy) July 16, 2022
Update (8:55 AM)-
**A second offer from Pitt to an 8th grader with this one going to Gigi Battle from Jersey Gemz. Battle also holds an offer from Auburn and is considered by some as one of the best 8th graders in the country.
New name alert @gigi_battle2026 @Jersey_gemz 🚀🚀🚀 pic.twitter.com/eXBtMo71Et

— NYGHOOPS (@NYGHoops) June 21, 2022
2026 Gigi Battle (@gigi_battle2026) aka Geezy! of the @Jersey_gemz , @WWMSEdison, & soon to be @SJVLadyLancers this past weekend @ Gemz of the Gym.@NJLadiesHoops @NoBoyzAllowedBB @ushoops @TanyaBattle23 @sjvcoach pic.twitter.com/qbd57VN77w

— BROLYLEWISMEDIA (@brolymedia) May 17, 2022
Update (8:31 AM)-
**A big moment for Lexi Carnegie as on Friday, the 8th grader received her first D-1 offer from the Pitt women's basketball team. Carnegie plays for the Jersey Gemz AAU program.
thank you!@CoachTYwhs @PassThaBallLive pic.twitter.com/qNpsSUZbxk

— lexicarnegie (@lexicarnegie08) February 14, 2022
Lexi Carnegie (@lexicarnegie08) & the @Jersey_gemz 14U came to handle business day 1 of The New Jersey Jam Fest#LeaveYourLegacy

🎥: @brolymedia pic.twitter.com/kKxWSkIH24

— Hoop Group Girls (@hgsl_girls) June 25, 2022