Backyard Brawl Sets Pittsburgh Sports Attendance Record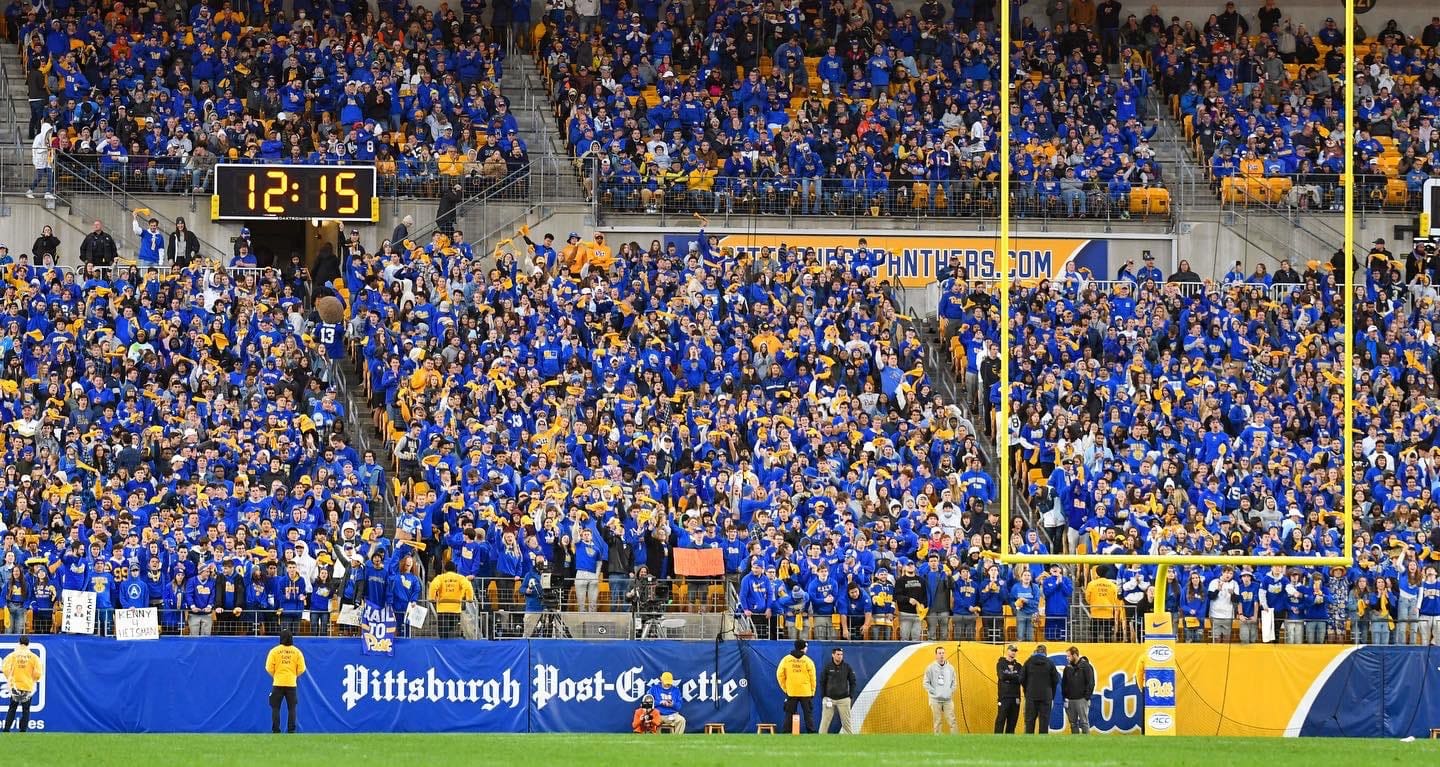 The Backyard Brawl, featuring Pitt against West Virginia on Thursday night at Acrisure Stadium, set the record for the most people at a Pittsburgh sporting event with 70,622.
The game beat the previous record of 69,983 fans, which occurred at the Pitt-Penn State game in 2016. That game pitted the two in-state rivals against each other for the first time since 2000, leading to that record setting crowd.
The same situation happened Thursday night, with it being the first edition of the rivalry since 2011 and the first in Pittsburgh since 2010. The rivalry took place
The end of the rivalry came about when conference realignment took off in the early 2010s. Both teams left the Big East Conference, with the Mountaineers leaving in 2012 for the Big 12 Conference and the Panthers going to the Atlantic Coast Conference (ACC) in 2013.
Without the teams playing in the same conference, the rivalry stopped until the schools agreed in 2015 to renew it for four games from 2022-25. This April, the schools again agreed to four more games, this time from 2029-32. Including this season, both teams play each other eight times over the next 10 years, something that should please both Pitt and WVU fans.