Former PCC and Pitt LS Cal Adomitis Signs with Cincinnati Bengals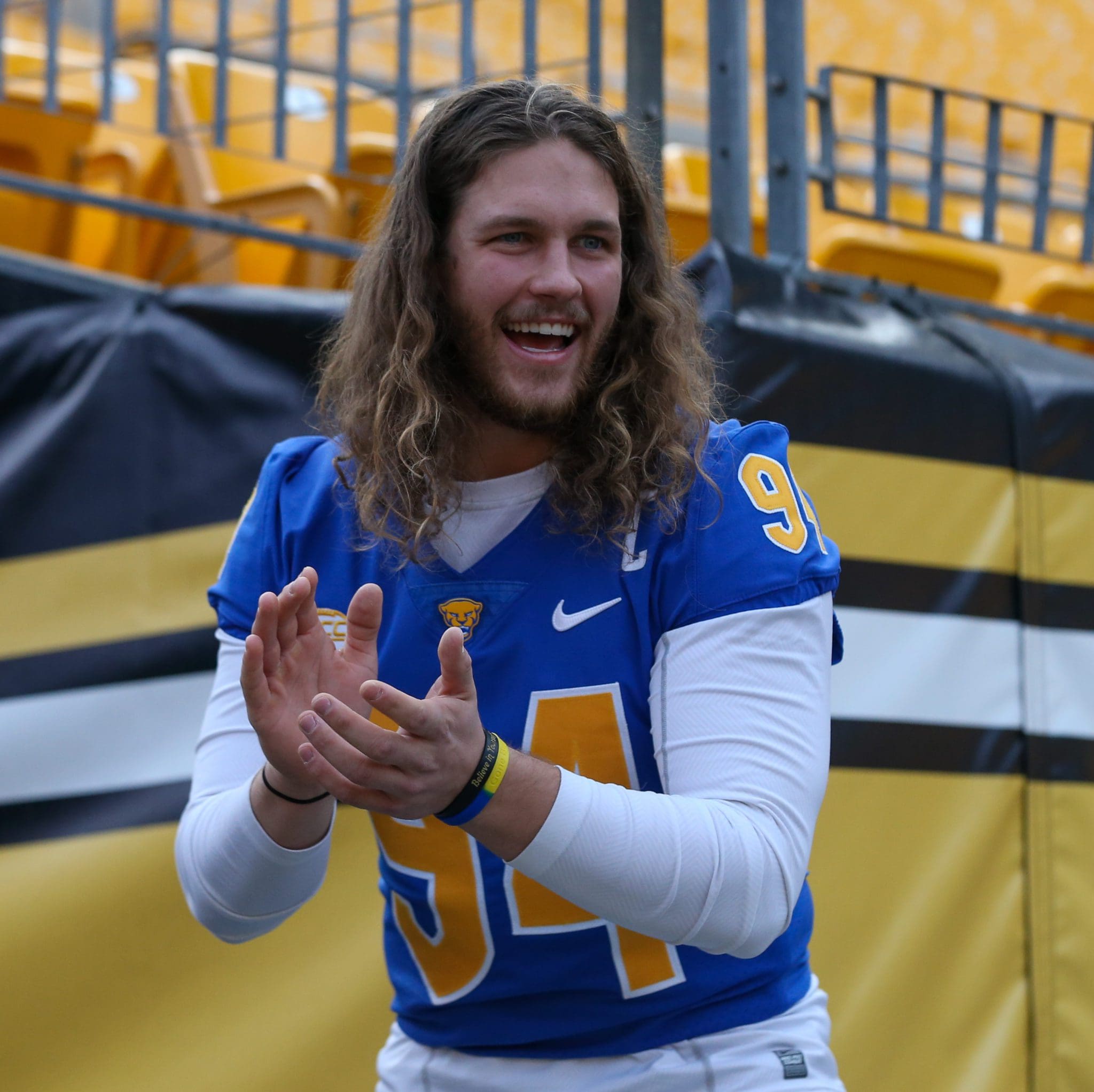 Former Pitt long snapper Cal Adomitis has signed with the Cincinnati Bengals off their practice squad Monday.
Adomitis, a Pittsburgh Central Catholic alum, played for the Panthers from 2017-21, taking long snapping duties from day one. He played in every game during his Pitt career and finished as the most accomplished long snapper in school history. He earned AFCA All-American honors after a 2021 season that saw Pitt win the ACC for the first time. He also won the 2021 Patrick Mannelly Award, which marks the top long snapper in the FBS.
The Bengals originally waived Adomitis in late August, but signed him back to the practice squad
He makes the Bengals' roster after their starting long snapper Clark Harris suffered a bicep injury in their opening season loss against the Pittsburgh Steelers.
With no other long snapper on the game day roster against the Steelers, Cincinnati relied on Mitchell Wilcox the rest of the game, who is a tight end. Wilcox snapped it for what should've been the game-winning extra point, but Steelers safety Minkah Fitzpatrick blocked it to force the game into overtime.
The Bengals had another game-winning opportunity late in overtime, with just a converted 29-yard field goal separating them from the victory. Wilcox snapped it high, which holder Keith Huber managed to get his hands on, but kicker Evan McPherson missed the field goal way wide left.
Adomitis now has the opportunity to impress the Bengals organization over these next few weeks and potentially land himself a starting position at long snapper, which is not an easy task.
He spoke to reporters Monday and showed respect towards Harris who he says is the "best to ever do it." He credits his work with Harris and special teams coordinator Darrin Simmons for preparing him for this moment and getting him ready to take on the role.
"Sometimes, life just comes at you fast," Adomitis said. "You react and you fall back onto your habits and the things that you've worked to improve on through the years. You just trust yourself that you're ready for the moment."
The Bengals' promotion of Adomitis makes that four players from Pittsburgh Central Catholic to currently play on NFL teams' active rosters. This includes fellow PCC class of 2017 players in Indianapolis Colts safety Rodney Thomas and Houston Texans defensive lineman Kurt Hinish. It also includes PCC and Pitt alum Damar Hamlin, who plays safety for the Buffalo Bills.
Adomitis and the Bengals travel to take on the Dallas Cowboys next Sunday, looking to earn their first victory of the season.
"Sometimes life comes at you fast." Cal Adomitis, who thanks Clark Harris for getting him ready for LS duties "he's the best to ever do it" pic.twitter.com/VyZ3vPZp86

— Mike Petraglia (@Trags) September 12, 2022