Western Pennsylvania Small College Football Roundup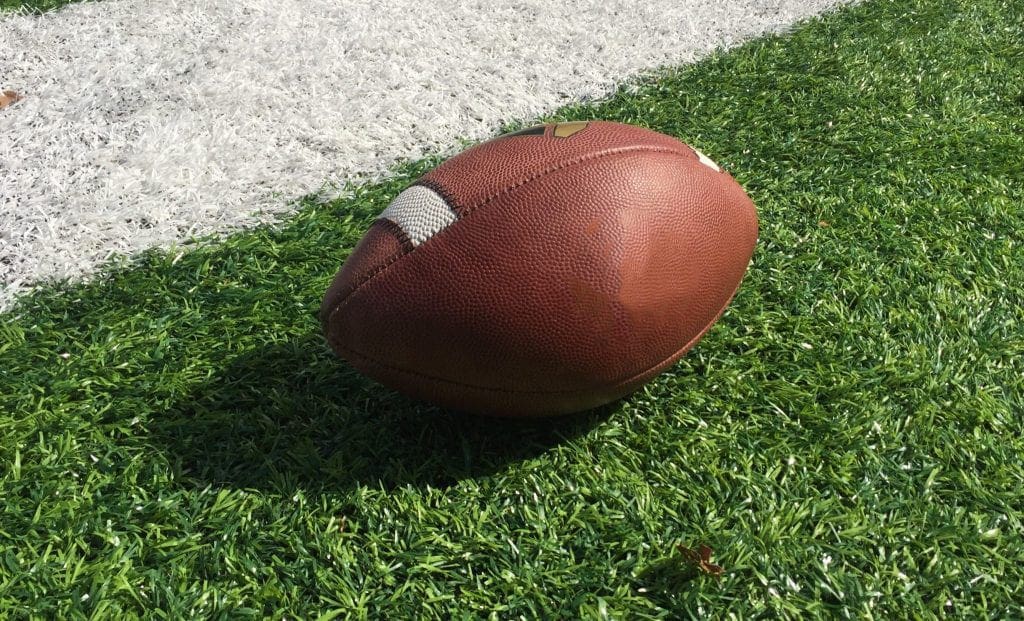 No. 4 Shepherd Comes Back to Defeat Cal U in OT
With an opportunity to get back on track with an upset win over No. 4 Shepherd (W.Va.), California (Pa.) came up just short, losing 26-23 in overtime.
Cal U quarterback Noah Mitchell connected with wide receiver JaQuae Jackson (Serra Catholic)  for a seven-yard touchdown reception at the 9:25 mark of the third quarter to put the Vulcans ahead. 
From that point on, the Vulcans held the lead until Shepherd kicker Jacob Haynie tied the game with zeros on the clock in the fourth quarter. It was Haynie yet again who nailed a 23-yard field goal in overtime to lift the Rams to victory.
As advertised, it was a quarterback battle as Mitchell threw for 282 yards through the air as he now holds the all-time Cal U record for passing yards. Despite a strong performance from Mitchell, Rams' quarterback Tyson Bagent was just better. Bagent tossed for 490 yards and added three touchdown passes in the comeback effort.
IUP Starts 2-0 with Road Win
Indiana (Pa.) shutout Shippensburg in the first half on the way to a 44-21 win against the Raiders.
The Crimson Hawks received big plays from a mixed bag of personnel, including a 47-yard interception returned for a touchdown by Jaheim Howard (Erie Cathedral) in the second quarter. Running back Dayjur Stewart ran for 108 yards as he added two touchdowns on the ground as well.
Transfer quarterback Mak Sexton once again performed well for his new squad as he threw for 339 yards and two touchdowns.
Hot Start Continues for No. 11 Slippery Rock
Slippery Rock quarterback Noah Grover continues to ball out to start the season as he led The Rock to a 45-14 win over Millersville.
Grover found the end zone through the air on four different occasions as two of them were connections with wide receiver Jacob Odom. On the defensive side of the ball, Slippery Rock slammed the door, limiting Millersville to 42 yards as the Marauders fall to 0-3 to start the year.
High-Scoring Offense Not Enough for Mercyhurst
PSAC's highest-scoring offense, the Mercyhurst Lakers, did not have enough against Kutztown on Saturday as the Golden Bears won 50-31.
On a day that saw Kutztown quarterback Donny Blaine throw for only 52 yards, the Golden Bears running game took over. Running backs Darryl Davis-McNeil and Jordan Davis combined for six scores on the ground. 
Mercyhurst jumped to a 14-point lead early in the second quarter, but Kutztown took over from there as the Golden Bears improve to 2-1.
Edinboro Survives in Overtime Affair
In a game that went back-and-forth throughout regulation, Edinboro scored a two-yard rushing touchdown in overtime to win 23-20 against Bloomsburg.
Despite the Fighting Scots running unit only rushing for 36 yards, running back Keon Anderson walked it off in overtime for his second late-game touchdown on the day. Edinboro goes to 2-1 on the year as Bloomsburg falls to 1-2.
Clarion Records First Win in Blowout Victory
Clarion's offense had a coming out party against Lock Haven on Saturday, winning 44-7.
In the first two games, Clarion's offense scored 14 points in the season-opener, while the Golden Eagles only notched a field goal in the second game. This time out, the Golden Eagles totaled 498 yards on offense. Three different running backs found the end zone, including two scores from Corahn Alleyne.
Hopes of 3-0 Start Dampened by West Chester
Looking to start its season 3-0 for the first time since 2016, Gannon came up just short against West Chester, losing 29-23.
Despite Gannon's Kory Curtis throwing for 362 yards and two touchdowns, it was not enough against West Chester. Golden Rams' running back Ja'Den McKenzie was impressive with 150 yards on the ground while punching in two touchdowns. With one last chance to comeback, West Chester collected a safety to cap off the game.
Bartholomew's Leg Lifts East Stroudsburg Over Seton Hill
It was a busy night for East Stroudsburg's kicker Devin Bartolomew as he nailed five field goals in a 22-7 victory over Seton Hill.
East Stroudsburg's defense went to work against Seton Hill all day as the Warriors forced three turnovers. On offense, the Warriors lone touchdown came on a 45-yard pass reception by John Siggins. With the loss, Seton Hill starts the 2022 campaign 0-3.
Tartans Notch 10th-Straight Win
No. 20 Carnegie Mellon extended its winning streak to 10-straight wins with a 40-33 win over Grove City.
Grove City quarterback Logan Pfeuffer showed his human side with four interceptions against the Tartans. On the other side, Ben Mills was impressive for the Tartans, throwing three touchdowns and 257 yards. With the win, Carnegie Mellon starts 3-0 as its 10-game winning streak is now the longest active streak in Division III.
Rushing Attack Shines in Win Over Geneva 
Waynesburg is off to its best start to a season since 2014 with a 37-30 victory over Geneva.
Waynesburg moves to 2-1 as its rushing attack torched the Golden Tornadoes defense with 323 yards on the ground. Just Flack (Derry) ran for 170 yards and found the end zone twice against Geneva. While Geneva also added 288 yards on the ground, it was not enough to top the Yellow Jackets.
Saint Vincent Edges Thiel at Home
Saint Vincent walked away with a 24-16 win against Thiel despite being outgained by the Tomcats.
The Tomcats posted 286 yards of total offense against the Bearcats on Saturday, but it was opportunistic scoring for Saint Vincent in the red-zone that led to victory. Saint Vincent converted four out of five chances in the red zone, including two short rushing touchdowns.
Westminster Dominates Gators, 42-14
Home field has been kind to Westminster to start the 2022 season as the Titans take down Allegheny, 42-12.
In back-to-back games at Memorial Stadium, Westminster has hung 42 points, respectively against visiting teams. On Saturday, Westminster quarterback Cole Konieczka (Moon) threw for 327 yards and three touchdowns. Wide receiver Tylon Eilam (Sharon) was on the receiving end of two touchdowns for Westminster.
Case Western Reserve Tops W&J in Defensive Battle
In a defensive battle, Case Western Reserve (Ohio) came out on top against Washington and Jefferson with a 14-10 victory.
The Spartans opened the scoring in the first quarter as Drew Saxton (South Fayette) found Noah Coyne for a 42-yard touchdown reception. Washington and Jefferson struck twice in the fourth quarter to jump ahead, but Saxton once again connected with another receiver in Ethan Dahlem (Upper St. Clair) for a 59-yard touchdown reception to cap off the winning effort.