The Frank Walker Law/PSN Daily Notebook- September 3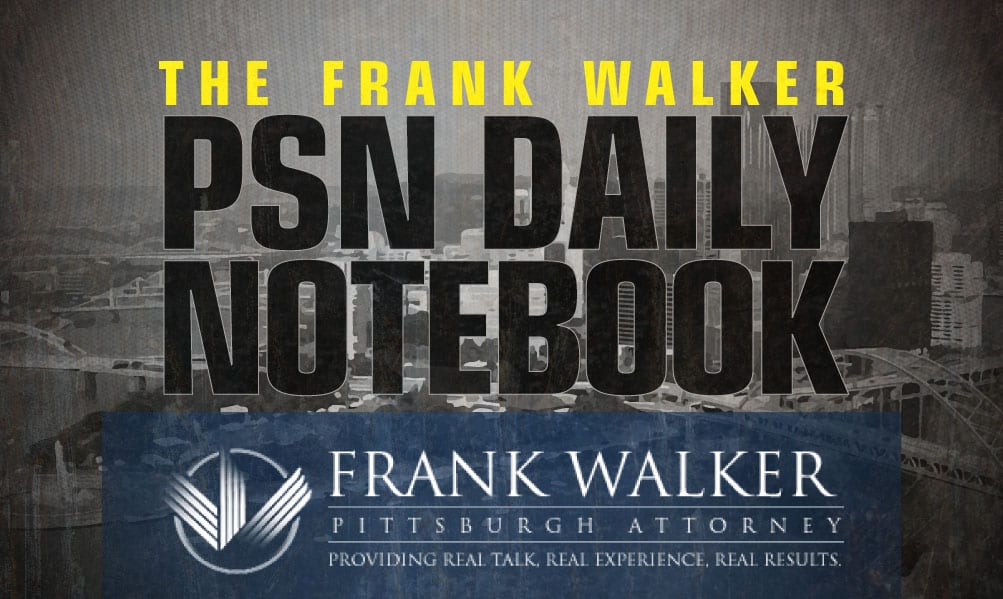 The PSN Daily Notebook is sponsored by Frank Walker, one of Pittsburgh and West Virginia's most respected criminal defense and injury lawyers. Mr. Walker has offices in Pittsburgh and Morgantown and has been named one of Top 100 National Trial Lawyers and is rated a perfect 10.0 Superb by Avvo for ethics, experience and results. To reach Mr. Walker, you can call 412-532-6805 or go to his website frankwalkerlaw.com. For real talk, real experience and real results, contact Frank Walker Law.
Update (7:31 PM)-
1-0 last week! Great start to the 2023 season!! Lots to build off of and get better! #BAM #WeNotMe #H2P pic.twitter.com/oNz7iQvsSc

— Pat Narduzzi (@CoachDuzzPittFB) September 3, 2023
Update (7:21 PM)-
Pitt has produced by far the nation's most prolific pass rush since 2019.

The Panthers started 2023 with four more sacks during Saturday's victory.

👏 @DayonHayes00
👏 @SamOkunlola87
👏 @BangallyKamara
👏 @BamBrima #H2P » #BAM » #WeNotMe pic.twitter.com/5t0cQ6XaEW

— Pitt Football (@Pitt_FB) September 3, 2023
Update (11:29 AM)-
Highlights 🎥 Pitt 45, Wofford 7#H2P » #BAM » #WeNotMe pic.twitter.com/BSLSle7Fgr

— Pitt Football (@Pitt_FB) September 3, 2023
Update (11:24 AM)- 
**Semaj Fuse is a 2025 3-star DE/DT from Trinity High School with offers from Rutgers, Toledo, Akron and Miami (Ohio).
Huge thanks to @Pitt_FB for having me and my family out at the season opener!!! Can't wait to come back.#H2P @CoachDuzzPittFB @FootballHillers @DKnause5

— Semaj "TANK" fuse (@Tankfuse66) September 3, 2023
Update (11:12 AM)-
Dating back to last season, Pitt has now won six games in a row, which is the longest streak of the Pat Narduzzi era. The last time Pitt won six football games in a row was during the 2009 season

— Jim Hammett (@JimHammett) September 3, 2023
Update (10:42 AM)-
*For their season opener, Pitt received a visit from Central Catholic 2025 OL/DL Roman Kane.
had a great time down at the pitt game today. thank you for having me @PCC_FOOTBALL @timothysasson pic.twitter.com/GltLsviWN5

— Roman Kane (@roman_kane25) September 2, 2023
Update (10:33 AM)-
*Pitt received an unofficial visit on Saturday from 2025 quarterback Isaiah Rogers from Ben Davis High School in Indianapolis. Rogers (6'3″, 200) currently holds a D-1 offer from Miami, Ohio.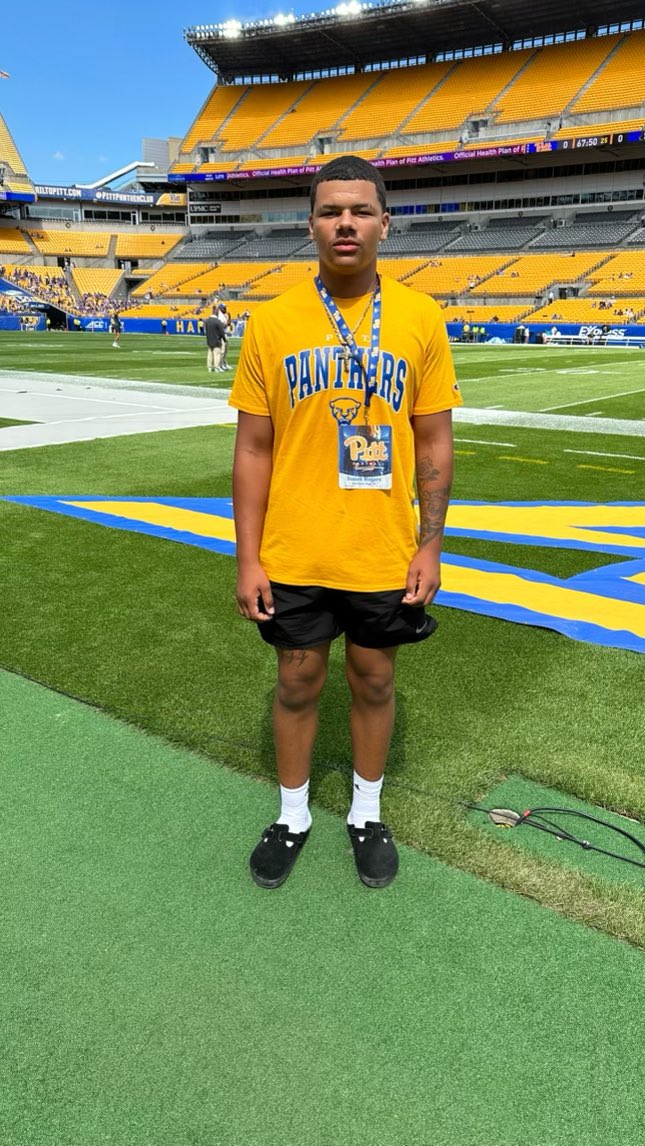 Thx for the love❤️ @Pitt_FB @CoachKlineAlex pic.twitter.com/GDlgOj4iQW

— Isaiah Rogers 2025 Pro Style QB (@Isaiah_Rogers1) August 3, 2023