Pitt Football Practice Sights and Sounds: Week 9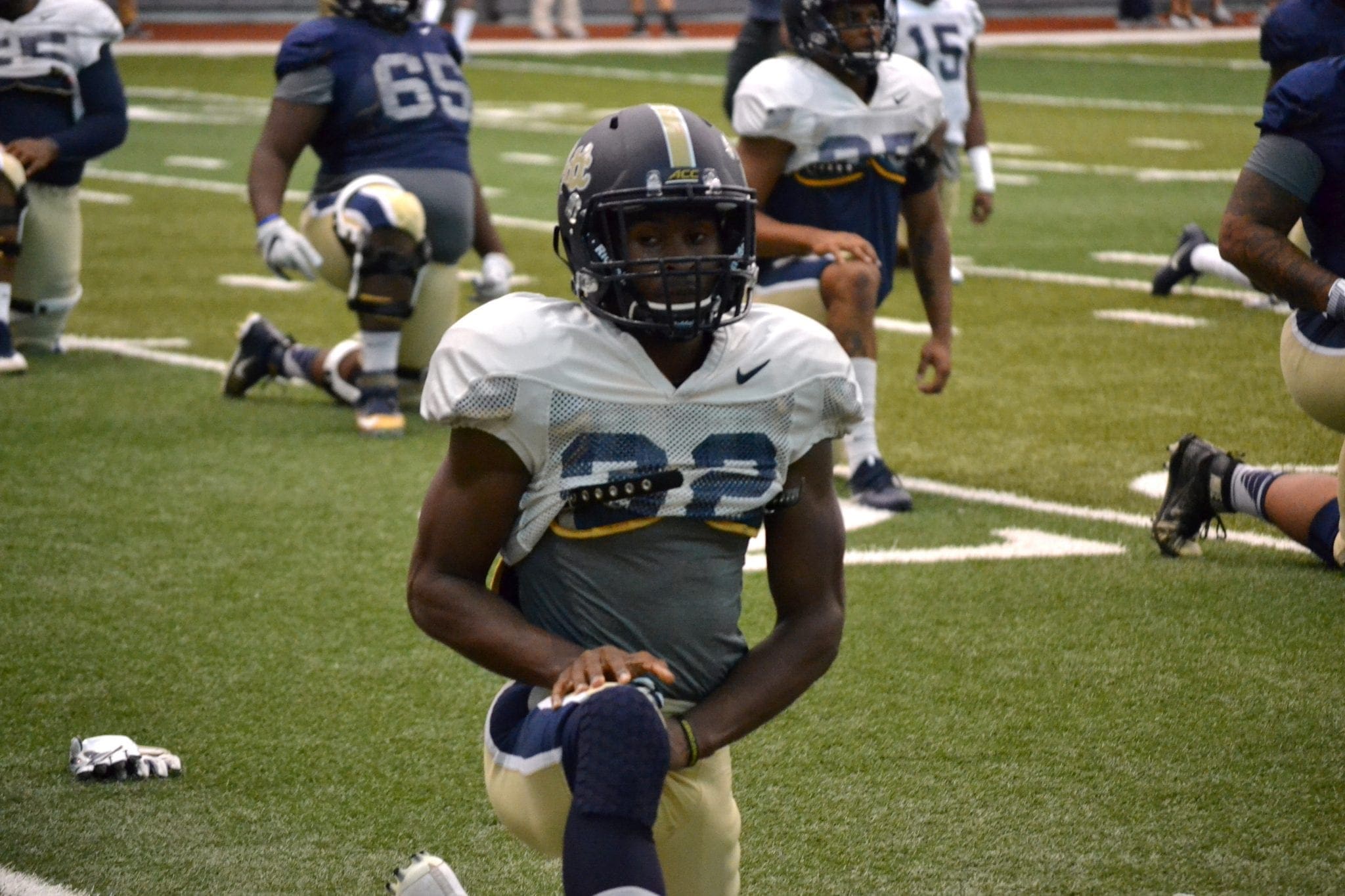 PITTSBURGH — Pitt took their Tuesday practice indoors as a light rain forced the Panthers to utilize the indoor practice facility that they share with the Pittsburgh Steelers for the first time since Week 2 as Pitt prepares for a Saturday showdown with Virginia.
I tried to get to as many position groups as I could to check in on what the Panthers are working on leading up to Virginia. Check it out in the sights and sounds of Pitt's Week 9 practice.
The defensive back group was working on a tackling drill where they try to lower their aim point on the ball carrier by using a foam pad. It results in some flying foam pads and is generally a fun drill. You'll notice that senior corner Avonte Maddox was not out there for the open portion of practice. Redshirt freshman Phil Campbell is back on the defensive side of things.
Pitt's wide receivers were working on hanging on to the football. I don't know if walk-on safety Rob Boatright played baseball at Clairton, but he sure has a pretty swing with the foam pad as he tries to knock the ball loose from the wide receivers' hands.
The running backs were working on the same play I highlighted last week, and again in Monday's film study: the inside zone/jet sweep combo. That play worked well against Virginia's 3-4 front last year, so it should be a weapon this week again. They were also working on using their vision and footwork to set up blocks and "press the line," to use a catch phrase of running backs coach Andre Powell. Powell took special notice to freshman A.J. Davis' technique. Suspended sophomore Chawntez Moss re-joined the group for practice.
At linebacker, coach Rob Harley was spending some extra time speaking with redshirt freshman Henry Miller. Miller, who made the switch from safety to linebacker mid-season, didn't make the trip to Duke last week, but Pitt still sees him as having future potential. He's just stuck behind Jalen Williams, Elias Reynolds and Chase Pine for playing time right now. Miller and the rest of the linebackers worked on wrapping and driving with a tackling sled.
Pitt's offensive line probably had it's best week of the season against Duke, but they have no shortage of work to do this week as they change from the even-front, 4-2-5 look of Duke to the odd-front, 3-4 of Virginia. That means more double teams and dealing with linebackers that stack, twist and hide behind their defensive linemen. That's what the Panthers were working on Tuesday.
Pitt's quarterback rotation seems to have settled in with Ben DiNucci taking reps with the first team and Kenny Pickett with the second team. DiNucci made a nice running play in the team period, and after talking with Pat Narduzzi about it, I think his tentativeness on Saturday was a direct result of him being coached to play it safer after what happened at Syracuse. He certainly didn't look tentative on Tuesday. I think we'll see more of that going forward.