What Would a Lineup Comprised of Only NFL Active Roster Pitt Players Look Like?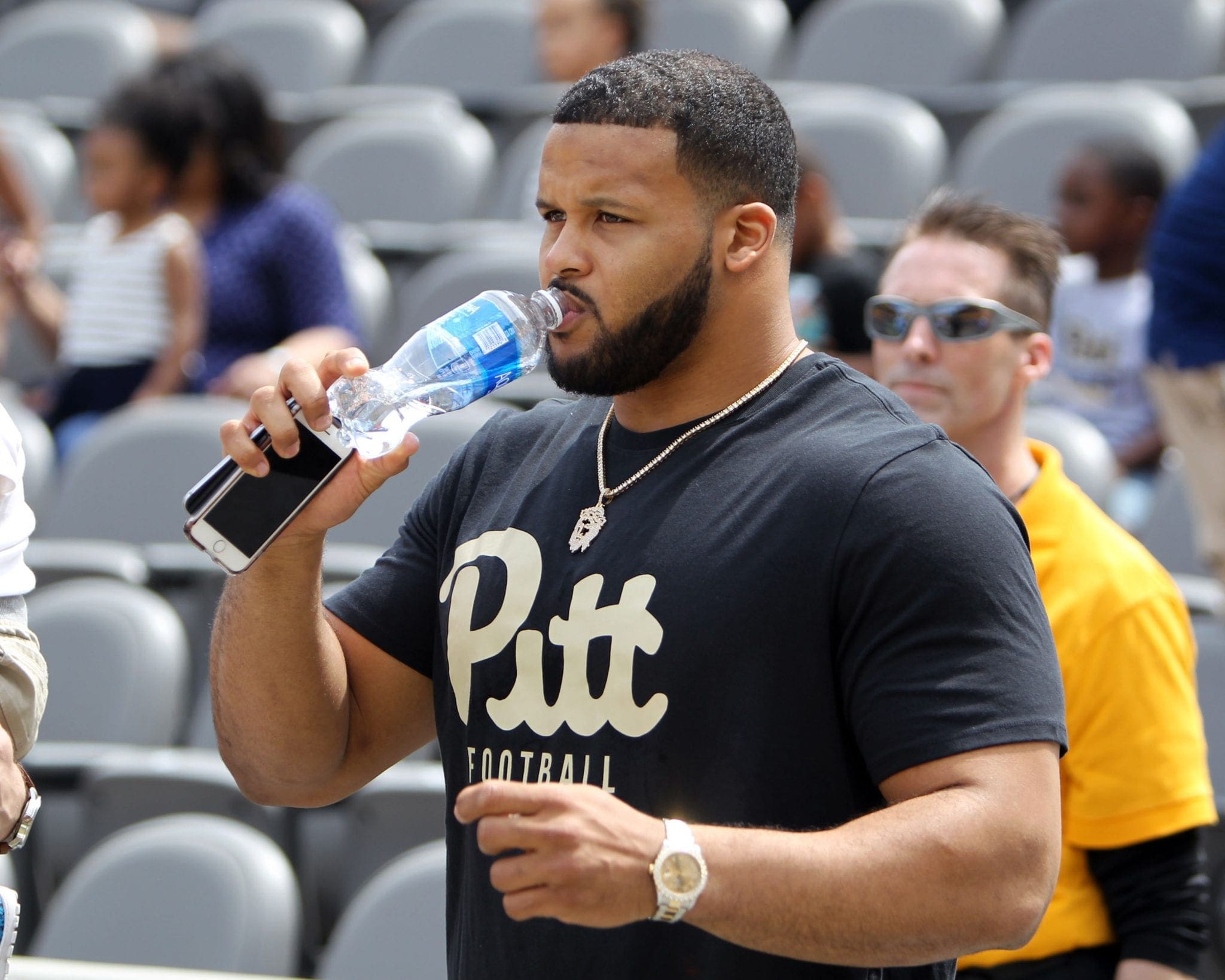 One of the things that sets Pitt apart from most college football programs is their long history of getting their players to the NFL.
While other things can be criticized, the bottom line is that kids want to get to the next level and Pitt has been consistently able to truthfully sell that to prospective recruits.
After cornerback Ryan Lewis was promoted from the Buffalo Bills practice squad to their 53-man roster, I thought it might be interesting to try to put together a starting lineup comprised of former Pitt Panther players.
Here's what I was able to come up with; and while this team might not win a Super Bowl, it could win some games.
ALL PITT 2018 NFL TEAM
Quarterback: Nate Peterman (Bills)
Running Back: LeSean McCoy (Bills), James Conner (Steelers)
Backup Running Back: Dion Lewis (Titans)
Wide Receiver: Larry Fitzgerald (Cardinals), Tyler Boyd (Bengals), Jester Weah (Texans)
Tight End: JP Holtz (Redskins)
Backup Tight End: Matt Flanagan (Redskins)
OL: Brian O'Neill (Vikings)
OL: T.J. Clemmings (Raiders)
OL: Dorian Johnson (Panthers)
DL: Aaron Donald (Rams)
DL: Jabaal Sheard (Colts)
LB: Bam Bradley (Ravens)
LB: Nicholas Grigsby (Patriots)
DB: Jordan Whitehead (Bucs)
DB: Ryan Lewis (Bills)
DB: K'Waun Williams (49ers)
DB: Lafayette Pitts (Bills)
Backup DB: Avonte Maddox (Eagles)
P: Andy Lee