Weed Man USA/PSN Recruiting Notebook: September 25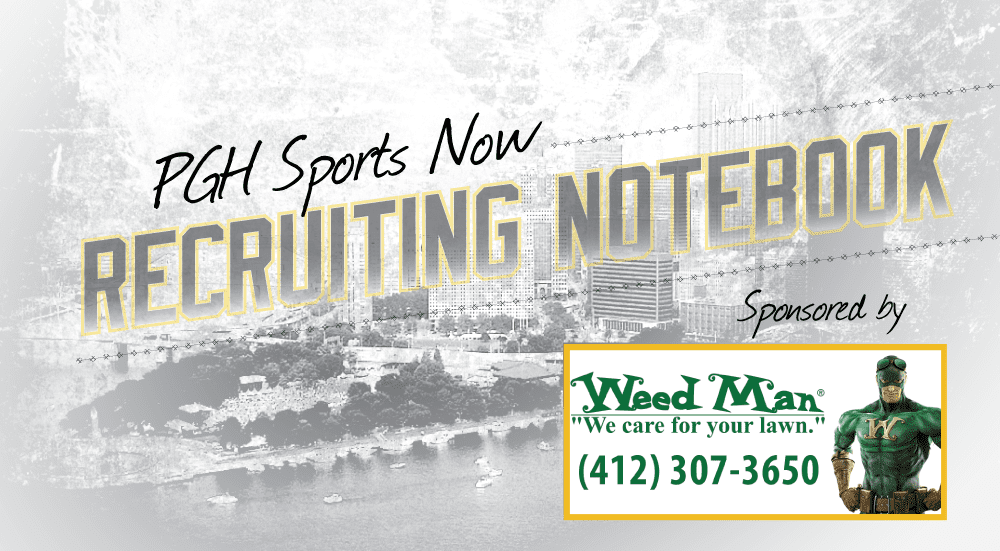 The PSN Recruiting Notebook, your home for the latest recruiting news on Pitt, Duquesne, Robert Morris and the WPIAL, is sponsored by Weed Man USA Lawn Care. For more than 45 years, the team at Weed Man Lawn Care have safely and effectively cared for your lawn, so you and your family can experience it at its best. Contact them for a free online quote for any of your lawn issues. Weed Man Lawn Care will transform your lawn from a burden into a paradise.
UPDATE (8:27 PM)-
We would like to thank Duquesne University for stopping pass workouts today #TheLoveWayy #FirstLoveHoops pic.twitter.com/TLNLYq4PYr

— First Love Hoops (@Firstlove_hoops) September 26, 2018
UPDATE (7:41 PM)-
49ers Unlikely To Sign QB This Week, Tom Savage Considered Favorite To Eventually Sign https://t.co/DYwTNaZ9vE pic.twitter.com/8DFYmXlBBW

— NFLTradeRumors.co (@nfltrade_rumors) September 25, 2018
UPDATE (6:31 PM)-
The Week 4 ACC Team of the Week – on offense pic.twitter.com/Vxy9MqFASj

— PFF College (@PFF_College) September 25, 2018
UPDATE (2:51 PM)-
#PittMBB finishing up its first official practice of 2017-18. @PghSportsNow pic.twitter.com/mePrxiVt5w

— Alan Saunders (@ASaunders_PGH) September 25, 2018
UPDATE (2:35 PM)-
First day out. #ZooEra pic.twitter.com/OOj4uUigai

— Pitt Basketball (@Pitt_MBB) September 25, 2018
UPDATE (1:53 PM)-
**Although Pitt is a finalist, Wong is expected to select Miami.
Breaking: Class of 2019 guard Isaiah Wong from Monsignor Bonner (PA) will announce his commitment tomorrow. He is down to Clemson, Miami, Pittsburgh, UConn & Villanova. pic.twitter.com/VB6ybnuH8W

— Pat Lawless (@PatLawless_) September 25, 2018
2019 four-star Qudus Wahab will narrow his list to five on September 26th, he tells Stockrisers.

Among those involved are Miami, Pittsburgh, Louisville, among many others.

— Jake (@jakeweingarten) September 24, 2018
Two extraordinary Pitt men.@JamesConner_ | @jwhite_333

📸 @mikegallagher24#H2P pic.twitter.com/lstVRxkspQ

— Pitt Football (@Pitt_FB) September 25, 2018