Weed Man USA/PSN Recruiting Notebook: September 28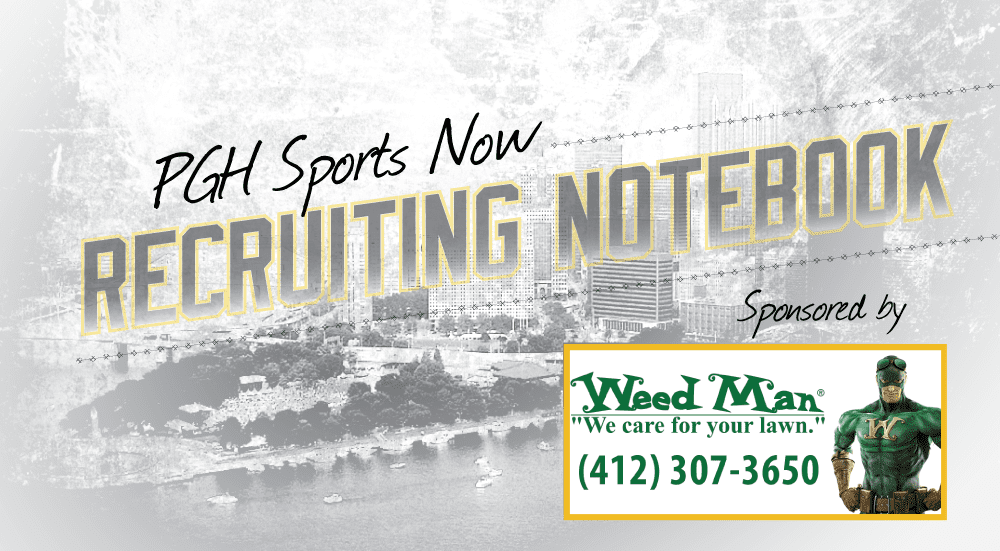 The PSN Recruiting Notebook, your home for the latest recruiting news on Pitt, Duquesne, Robert Morris and the WPIAL, is sponsored by Weed Man USA Lawn Care. For more than 45 years, the team at Weed Man Lawn Care have safely and effectively cared for your lawn, so you and your family can experience it at its best. Contact them for a free online quote for any of your lawn issues. Weed Man Lawn Care will transform your lawn from a burden into a paradise.
UPDATE (6:10 PM)-
Gameday Captains for UCF. LETS GO. #H2P #LockTheGates pic.twitter.com/RmT5qI5a1y

— Pat Narduzzi (@CoachDuzzPittFB) September 28, 2018
UPDATE (12:23 PM)-
⛓ Friday Uniform Reveal ⛓

Pitt 🆚 UCF

⭐ ❄️ ⭐#H2P 🔒 #LockTheGates pic.twitter.com/JaTGctBN9Q

— Pitt Football (@Pitt_FB) September 28, 2018
UPDATE (11:55 AM)-
Home game times have been added to the 2018-19 schedule // check them out here // https://t.co/9exH4JPdAM // 43 days until the opener, these guys are ready, are you? #GoDukes pic.twitter.com/nnP50eIdl7

— Duquesne Basketball (@DuqMBB) September 28, 2018
UPDATE (11:25 AM)-
**Pitt extends an offer to 2020 4-star DE Gervon Dexter (6-6, 260) from Lake Wales, Florida. Dexter, who also plays basketball, also holds offers from Mississippi State, NC State, Nebraska, Rutgers, Syracuse, South Florida, Virginia, Virginia Tech and West Virginia.
UPDATE (8:48 AM)-
#Pitt commits Brandon Hill, Khadry Jackson pumped for Panthers game at #UCF;

Winter Park product Ra Ra Lopes also coming home@K1llaKhad @brandonhill_6 @Pitt_FBhttps://t.co/xdwPTvN9yB pic.twitter.com/O68lhbd2e0

— Chris Hays, Orlando Sentinel (@OS_ChrisHays) September 28, 2018
UPDATE (8:31 AM)-
https://twitter.com/brycenelms58/status/1045646671777091585?s=21