Vukovcan: Lookout for Pat Narduzzi and Pitt in 2021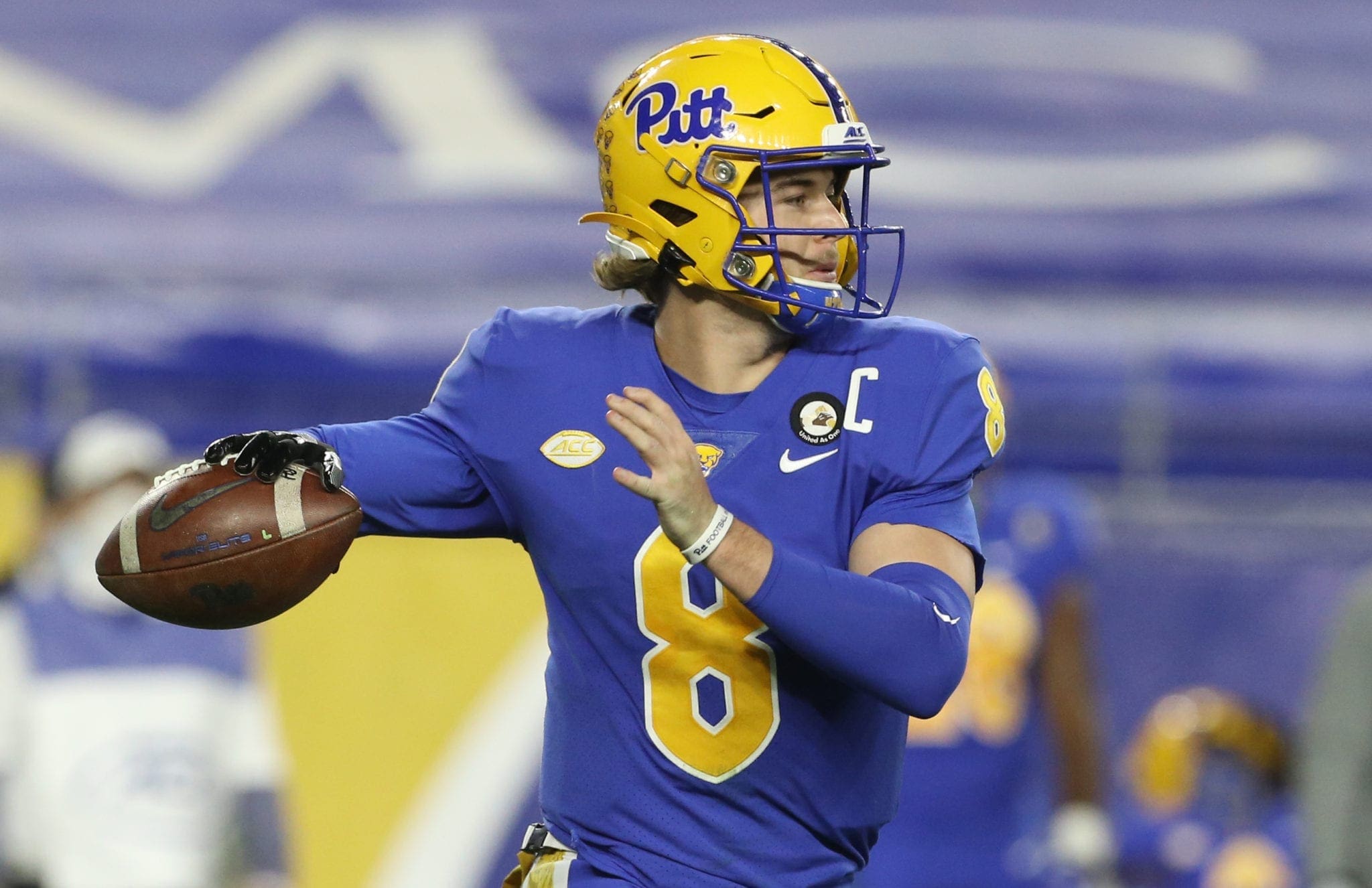 In 59 days, real college football will return to Heinz Field when Pitt hosts UMass in the 2021 season opener.
After having to play through all of the adversity and challenges that the COVID-19 pandemic brought, all signs point to everything returning to normal this coming football season.
While things will appear to be back to normal, this year fans will witness something that they won't be used to.
The Pitt Panthers will live up to and in my opinion, exceed expectations that are being set for them.
That's right. This will be the year that Pitt doesn't play down to competition, will win some games they're not supposed to and get fans to stop complaining about a Pat Narduzzi team underachieving.
Pitt fans have been seemingly hearing this forever. What will make this year different than seasons in the past? Experienced depth, legit young talent and star power.
Sometimes it's hard for fans to realize and understand this but it takes time to build a program. Adding real quality depth doesn't just happen in a couple seasons. Although that's what many want, that's not reality for most college football programs, especially ones like Pitt. It's talked about many times and it's true but when you fire a coach, your program gets torn down and has to rebuild.
That's what's happened at Pitt and Narduzzi has the team in as good a place as it's been in for many, many years.
Want some examples of that? Despite having six players go in the 2021 NFL Draft and other talented players graduate, the Panthers won't be in a rebuild mode because of the talent that is behind those departed players on the depth chart.
Despite losing players on the defensive line like Rashad Weaver and Patrick Jones, the Pitt defensive line won't miss a beat because of players like John Morgan, Habakkuk Baldonado, Deslin Alexandre and Nate Temple. In the secondary, Damar Hamlin, Paris Ford and Jason Pinnock were tremendous performers and leaders but the future looks bright because of young talent like Brandon Hill, Rashad Battle, MJ Devonshire and veterans such as Damarri Mathis and Marquis Williams.
Credit goes to Narduzzi and his staff for quietly stacking some really good recruiting classes that allows them to have this depth.
This shouldn't be a one or two year thing because young players like Branson Taylor, Aydin Henningham, Jahvante Royal, Dayon Hayes, Solomon DeShields, Bangally Kamara, Naquan Brown, Elliot Donald, Khalil Anderson and Nahki Johnson are entering the program and will soon be knocking on the door looking to make a major impact.
The biggest reason this years Pitt team will be different from those in the recent past is because they have a star at the most important position.
For the first time in his Pitt career, quarterback Kenny Pickett has legitimate talent surrounding him and everything is in place for him to have a great final year in college. Pickett has a star wide receiver in Jordan Addison, has a player that I believe will become a star in Jaylon Barden, finally has a legit weapon at tight end with NFL potential in Lucas Krull and plenty of other playmakers like Jared Wayne, Shocky Jacques-Louis and Melquise Stovall.
The biggest development this past offseason was Pickett deciding to return to play another season of college football. This decision will not only improve Pickett's NFL stock but it also will enable Pitt to have their best season during the Narduzzi era.
Going through the Pitt starting lineup on both offensive and defense, I struggle to find a true weakness. If I had to point out one thing, it would be the development of the offensive line which struggled in 2020. I believe they have enough talent and will turn things around this season and the experience they gained last year will be invaluable.
In his first six seasons at Pitt, Narduzzi's teams have finished with three 8 win seasons. Fans have wanted more and will get that as the Panthers will have their first 9 win season since 2009.
The faith that Heather Lyke and the Pitt administration have shown in Narduzzi will be rewarded this season as Pitt takes that "next step" in the rise of their football program.
Get ready, Panther fans. This is your two month warning.