A10 Releases Duquesne MBB's Conference Slate for 2022-23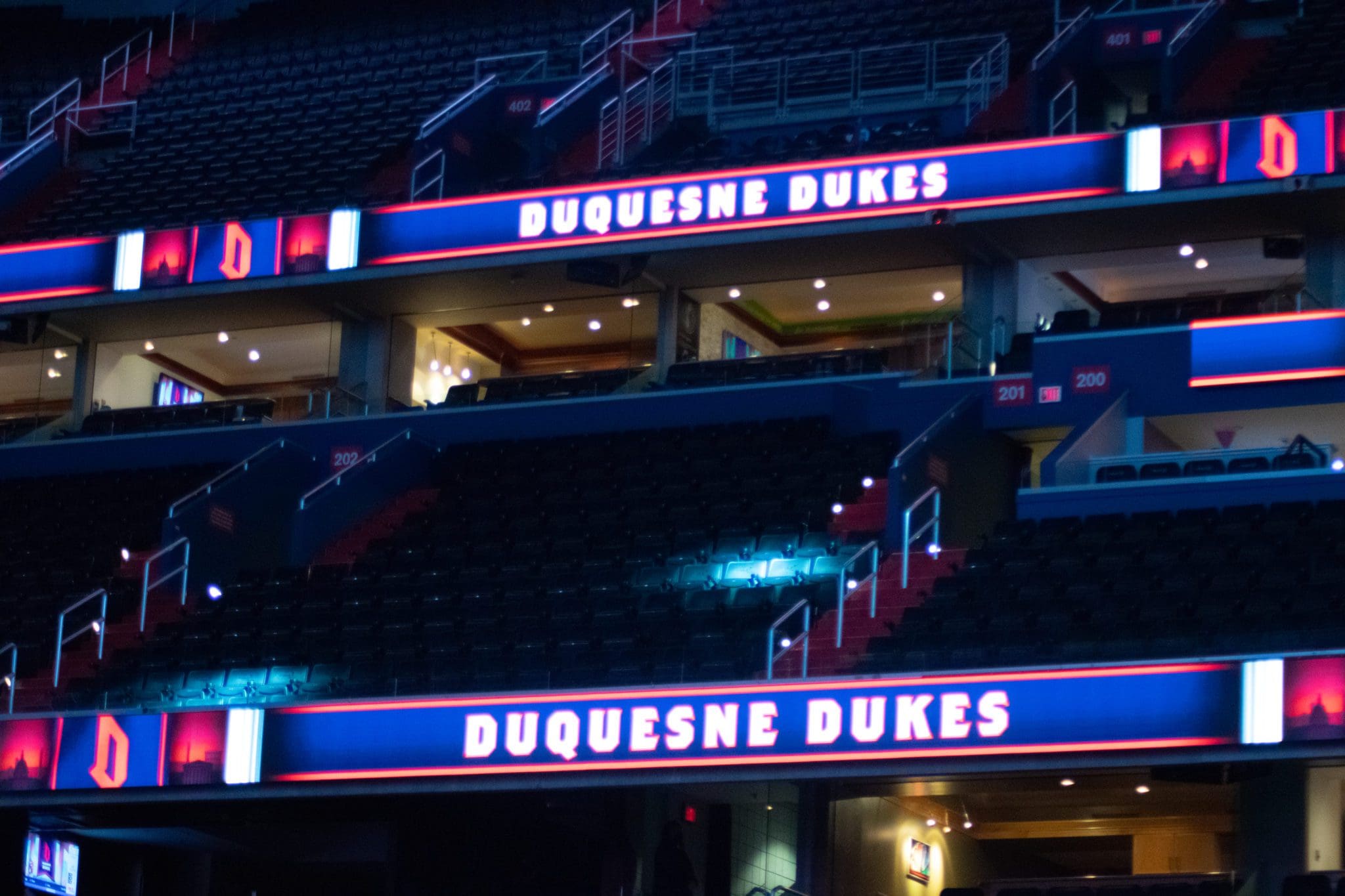 The A10 released Duquesne's 2022-23 conference schedule, along with the other 14 schools as well.
Duquesne faces four opponents twice in home-and-home matchups in UMass, Fordham, St. Bonaventure and St. Joe's. They play the other nine teams just once in an 18-game regular season conference schedule.
Duquesne basketball on Pittsburgh Sports Now is sponsored by The Summit Academy: setting young men on the path to a better future.
This schedule also includes the new addition of Loyola Chicago, who joins the A-10 from the Missouri Valley Conference starting this season. The Dukes host the Ramblers on Wednesday, Jan. 25 at UPMC Cooper Fieldhouse.
Duquesne starts home play against Rhode Island on New Year's Eve. VCU, George Mason and Davidson also travel to Pittsburgh to take on Duquesne.
A road trip to Dayton on Dec. 28 kickstarts the A10 schedule for Duquesne. They also play Richmond, George Washington, St. Louis and La Salle on the road.
The Dukes appear twice on television during conference play. They play on Feb. 11 against St. Bonaventure and Feb. 25 against Davidson on the USA Network, with both games also at home. All other games the Dukes play in feature on streaming on ESPN+.
Duquesne looks to rebound after an atrocious 2021-22 season where they only won one conference game and finished 6-24 overall. With a slew of new recruits and transfers, head coach Keith Dambrot in his sixth season as head coach of Duquesne will hope that this will be the season they get back to winning ways.
Another 👀 at the A-10 slate ⤵️ pic.twitter.com/Ak99K1ORBn

— Duquesne Basketball (@DuqMBB) September 7, 2022