Kenny Pickett 'Fine' After Knee Injury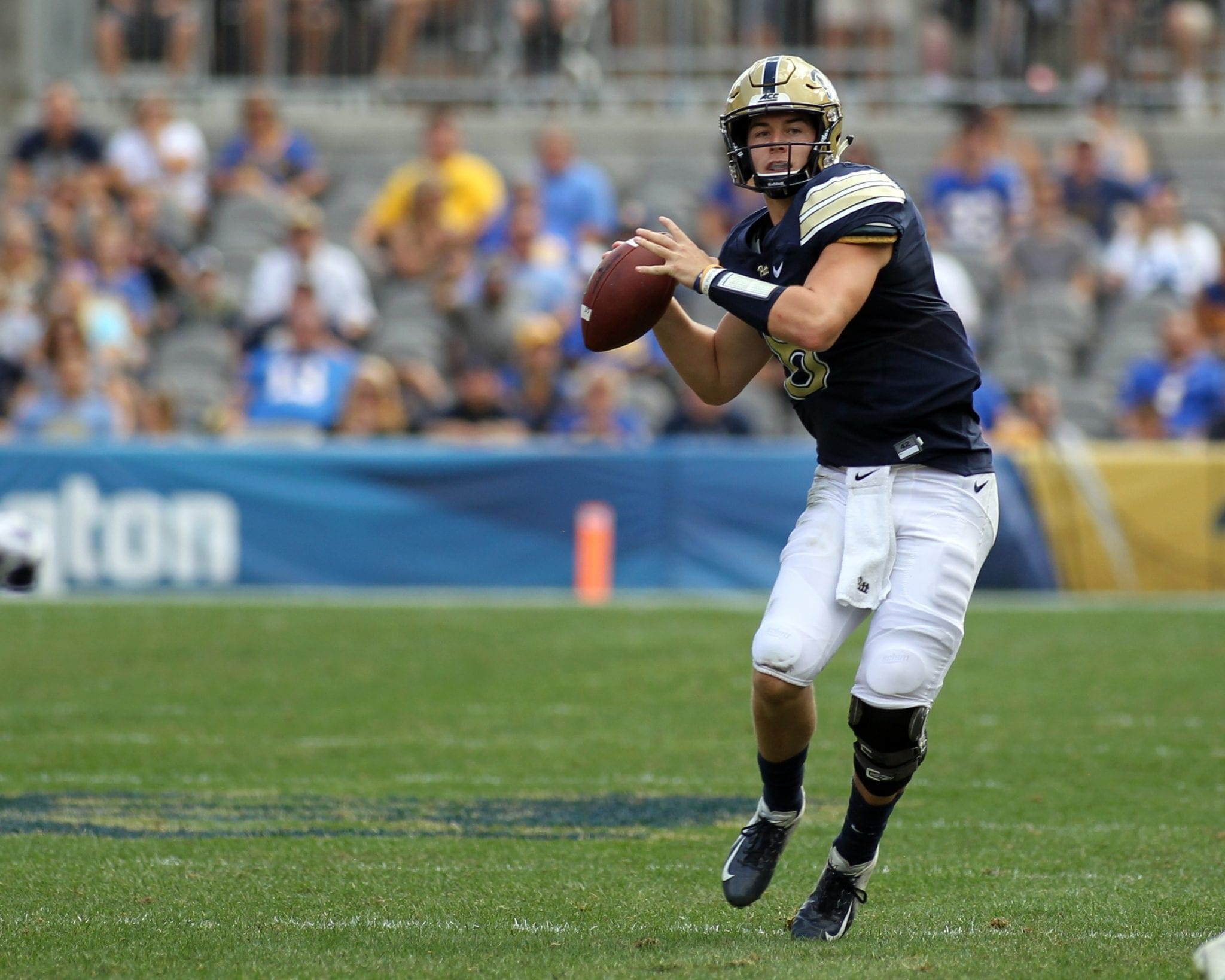 PITTSBURGH — When Pitt quarterback Kenny Pickett went down on the ground in the second quarter of Pitt's game against Georgia Tech on Saturday, the Pitt fanbase held its collective breath, with fears of a second straight season plagued by a serious injury to Pitt's starting quarterback.
Pitt head coach Pat Narduzzi was having a different thought: "Where's his knee brace at?"
Pickett, along with all of Pitt's other quarterbacks, wears a brace on his plant knee during every practice rep. But to this point, Pickett had decided not to wear one in a game.
It was a decision that was apparently made without the consultation or approval of his head coach.
"I thought he was," Narduzzi said. "Coach [Shawn] Watson and I talked about it probably [Friday] night or something like that. 'Kenny doesn't want to wear the knee brace.' I'm like, 'I don't care what Kenny wants to do, Kenny's going to wear that knee brace.'"
When Pickett came back out in the second half, he was wearing the brace on his knee, and if Narduzzi has his way, he might not take it off for quite some time.
"He'll wear a knee brace," Narduzzi said. "As a matter of fact, if any of you guys find he's out there without a knee brace on, let me know. That plant foot is vulnerable. … Kenny's going to wear that knee brace. We dodged a bullet. He's healthy."
Narduzzi said in the future, he might need to do an inspection.
"I don't look for knee braces, I don't check to see if guys are wearing gloves," Narduzzi said. "I gotta be, I guess, the equipment police."
Pickett said he knew right away that he was fine, and called it a "weird thing" the way he was hit.
"My plant leg just got bent backwards when it got hit," he said. "I've never had that happen to me before. I'm fine, though. I have the brace on now. I think coach is going to make me wear it to class."