Weed Man/PSN Recruiting Notebook: March 4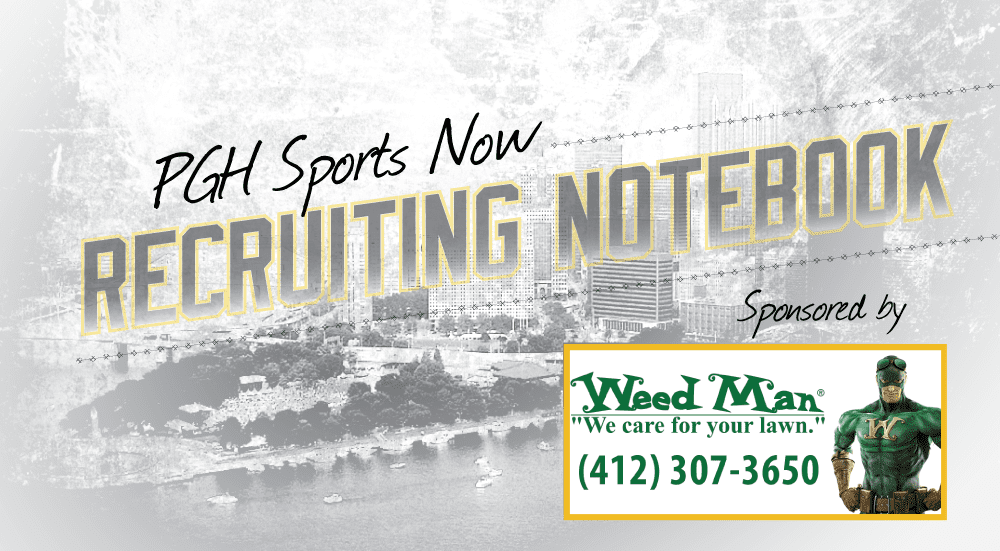 Stay updated on the news and notes of the day concerning Pitt, Duquesne, Robert Morris and the WPIAL in the Weed Man Recruiting Notebook. Spring is approaching and there's no better time than now to call Weed Man Pittsburgh at 412-307-3650 for all your lawn care services. Transform your lawn from a burden into a paradise with Weed Man.
UPDATE (8:59 PM)-
https://twitter.com/nshg22/status/1102728152747524096?s=21
UPDATE (8:32 PM)-
It's Official. I'm A College Coach pic.twitter.com/WscODhrl9L

— Jarrett samuels (@JarrettSamuels1) March 4, 2019
UPDATE (5:42 PM)-
**Former North Catholic 3-star linebacker Nikhai Hill-Green continues to draw serious D-1 interest. Today, Hill-Green picked up an offer from Cincinnati and now holds offers from Boston College, Duke, Michigan, Vanderbilt, Minnesota and Nebraska. Hill-Green now attends St. Frances Academy in Maryland.
UPDATE (4:23 PM)-
**Today, Pitt offered a scholarship to 2020 cornerback DeAngelo Taylor (5-10, 190) from Tampa, Florida. Taylor is a 3-star recruit with offers from Arizona State, Cincinnati, Duke, Illinois, Iowa State, Kansas State, Louisville, Rutgers, Temple, Central Florida, South Florida, Syracuse, Wake Forest and West Virginia. Taylor tells me that he received the offer from Rob Harley.
UPDATE (12:10 PM)-
Announcement for color change? https://t.co/JdVuDWLdYD

— Pittsburgh Sports Now (@PghSportsNow) March 4, 2019
UPDATE (10:04 AM)-
**Pitt 2020 quarterback target Anthony Romphf made a weekend visit to Minnesota. He'll be in Pittsburgh this weekend.
https://twitter.com/aromphf15/status/1102311031840350208?s=21
UPDATE (8:39 AM)-
**Pitt showing some recruiting "love" to Allentown 2020 OL Nicholas Dawkins who visited Pitt's Junior Day.
Pitt showing love 🐾🐾 #H2P pic.twitter.com/jHaXMnWzff

— Nick Dawkins (@TheNickDawkins) March 4, 2019
UPDATE (7:59 AM)-
**Pitt hires Phil DeCapito as a defensive quality control coach.
Great to be back #H2P

— Phil DeCapito (@CoachPDeCapito) March 2, 2019
UPDATE (7:42 AM)-
**By the looks of his picture below, future Pitt defensive end Nate Temple has done a lot of winning in high school.
Tuff bro 💯💯 https://t.co/59GzEiOGFG

— ⚡️Kyi Wright‼️ (@Kyi_Dorian3) March 4, 2019