Weed Man/PSN Recruiting Notebook: March 27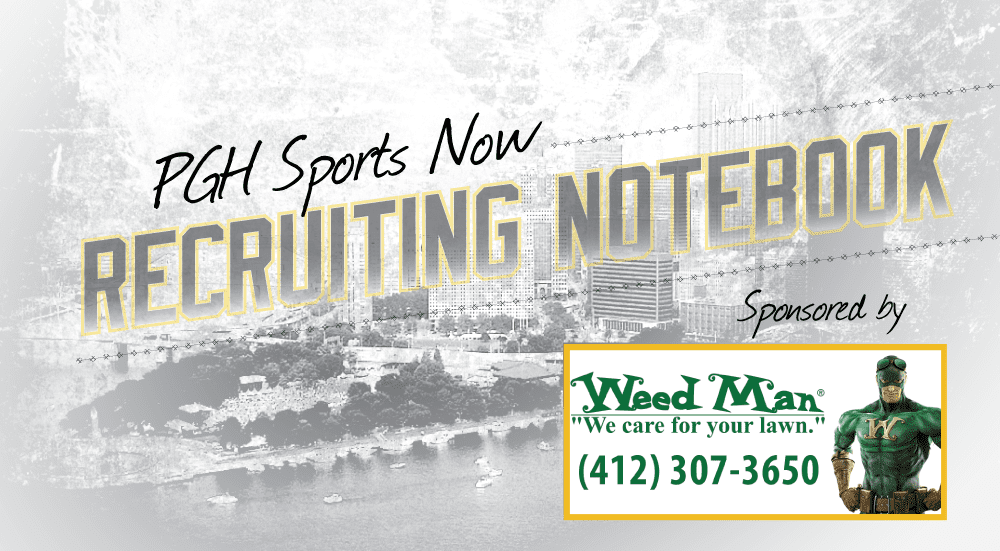 Stay updated on the news and notes of the day concerning Pitt, Duquesne, Robert Morris and the WPIAL in the Weed Man Recruiting Notebook. Spring is approaching and there's no better time than now to call Weed Man Pittsburgh at 412-307-3650 for all your lawn care services. Transform your lawn from a burden into a paradise with Weed Man. 
UPDATE (7:40 PM)-
The BCT has learned that Sewickley Academy basketball star Isiah Warfield has just verbally committed to Liberty University in Lynchburg, VA. #BCTsports #wpial #piaa pic.twitter.com/Cx7bST2Dfc

— Mike Bires (@mikebires) March 27, 2019
UPDATE (7:20 PM)-
**Pitt extends an offer tonight to 2020 Guard Drake Metcalf from Bellflower, California. The 3-star lineman also holds offers from Arizona State, Florida State, Indiana, Iowa State, Kansas, Louisville, North Carolina, Oregon, Penn State, Stanford and USC. Metcalf received the offer from Tim Salem.
UPDATE (6:26 PM)-
Extremely blessed to receive an offer from Indiana University‼️@210ths @CoachWalk23 @Evolve2tenths @CoachTomaselli1 @WhCoachTim pic.twitter.com/trcjhPgFLj

— Joshua J. Rawlings (@jraw089) March 27, 2019
UPDATE (4:31 PM)-
Excited to receive an offer from the University of Louisville! #GoCards 🔴⚫️ pic.twitter.com/IgGmamYbpM

— Michael Carmody (@michaeltcarmody) March 27, 2019
UPDATE (12:22 PM)-
I will be an All-American after this upcoming season ⏳

— Paris Ford (@DiddyBop12_) March 27, 2019
UPDATE (10:18 AM)-
**Pitt hosted another visitor yesterday, 2020 wide receiver Bryant Johnson (6'2", 185) from Cincinnati, Ohio. He is the teammate of 2020 cornerback Miquan Grace.
UPDATE (9:49 AM)-
**Central Catholic 2020 DT A'meer Allen picks up another D-1 offer.
Blessed to receive another offer from Buffalo🙏🏾💯 @PCC_FOOTBALL @wpialsportsnews @WPAFootball @flem021 pic.twitter.com/PxhLF15T4Y

— A'meer Allen (@Twinno_4) March 27, 2019
UPDATE (9:33 AM)-
**Pitt will be getting a visit on Friday from sophomore quarterback Christian Veilleux from Buffalo, New York. Veilleux (6'3″, 195) already holds early offers from Michigan, Rutgers, Indiana, Temple, South Carolina and Tennessee. Veilleux's main recruiter is Tim Salem.
UPDATE (9:10 PM)-
**The Duquesne football team gets a late commitment from Upper St. Clair running back Antonio Orsini.
Committed ‼️🔴🔵 #2TheBluff19 #GoDukes @mdeitrick44 @DuqFB @CoachSchmittDU pic.twitter.com/GkVSi4pY1I

— Antonio Orsini (@AntonioOrsini3) March 26, 2019