Watch: Judah Mintz Has Standout Performance Wednesday Night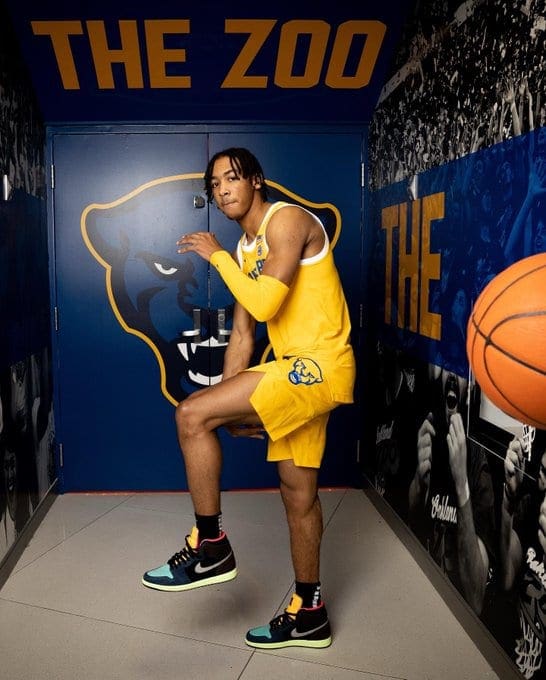 Pitt basketball's class of 2022 currently has just one commitment, but it sure is a good one in guard Judah Mintz.
Mintz is a four-star recruit that is ranked by Rivals as one of the Top 15 shooting guards in the country and the No. 68 overall junior. Mintz will be become the highest-rated recruit of the Jeff Capel era at Pitt.
Last night, Mintz and his Oak Hill Academy (Virginia) team were in action against Hargrave and came out victorious by a score of 119-105. Mintz and his teammate Caleb Foster were the stories of the game. Foster is a 2023 5-star point guard that's already committed to play at Duke. Foster finished the night with 37 points (9 3-point shots made), 9 rebounds and 5 assists. Mintz finished with 26 points, 4 rebounds, 6 assists and 3 steals.
Here are some highlights of Mintz and the reaction that was going around on Twitter about his performance.
27 points, 6 assists, 4 steals 😤 Judah Mintz is an ALPHA @Jmintz10 @OHACoachSmith @Dwayne_Wise @PantherLair pic.twitter.com/KpxILUga3k

— Jamie Shaw (@JamieShaw5) October 28, 2021
Class of 2022 6'4 Guard Judah Mintz is going to bring some real excitement to Pittsburgh. He produces at every single level, plays with passion, smart, athletic, great leadership skills, gets others involved & a fierce competitor. @Jmintz10 @jeffcapel @Dwayne_Wise @TelanteWebber

— Stellar Hoops 🏢 (@StellarHoops) October 28, 2021
Judah Mintz @Jmintz10 extremely talented guard who has the ability to create his own shot off the bounce. Scores it at all 3 levels. Great on ball defender. Big time off guard for @OHACoachSmith #PhenomHoops

— Tyler Lewis (@ty1ewis) October 27, 2021